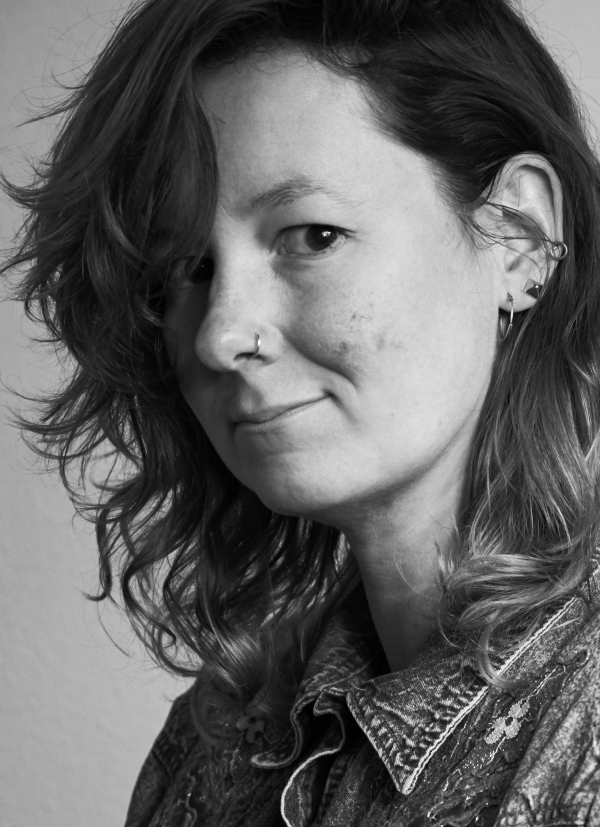 Based in Europe, Tessa Wiegerinck is a Dutch photographer who's black and white shots of such bands as Napalm Death and Madball have caught my attention in the past. Thanks to the power of social media, I recently connected with Tessa and invited her to be part of the site's Photographer Spotlight series, and she was kind enough to indulge me.
Where were you born and raised, and were your parents into the arts?
I was born and raised in Winterswijk, a little conservative village in the east of the Netherlands. With my love for crazy clothes and pink hair it didn't feel like a nice place to me. I left to study in Enschede when I was 18 and have, excluding a 2.5 year stint in Nijmegen, lived there ever since.
My parents weren't into arts although my father is really creative and my parents always motivated me when I got crazy ideas to work them out and see if it worked. That helped me be creative, to find solutions and make things as well.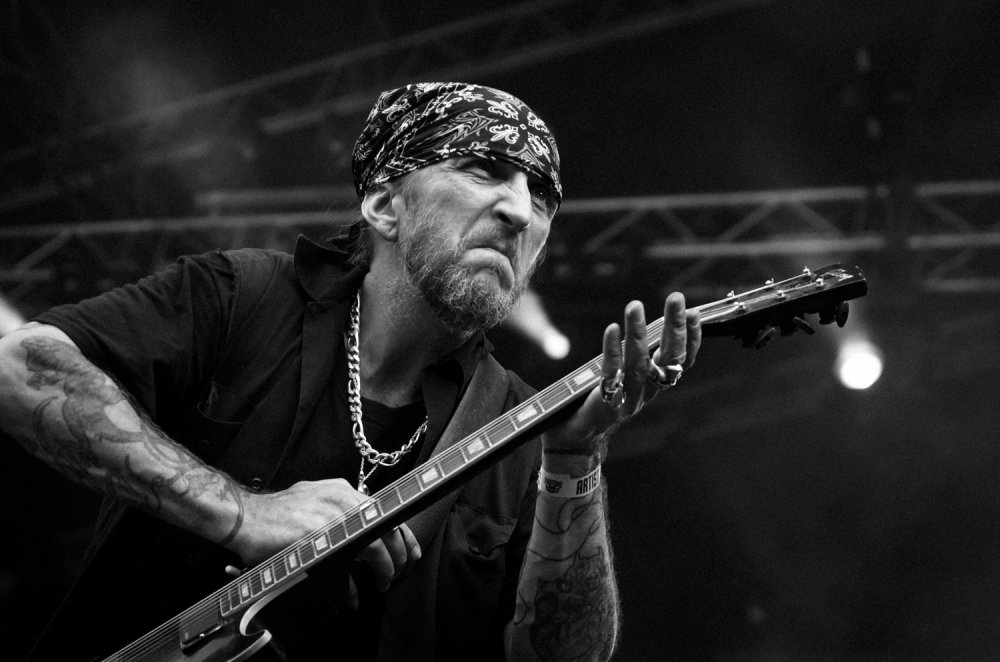 What came first, your love for music, or your love for photography?
I always loved music, was always listening to music, discovering new music and going to festivals and concerts. My love for photography came later. But I remember very clearly the first time is went to a hardcore show (it was a Persistence Tour about 12 years ago) I knew I wanted to make a story about this scene. It was the first time I thought about making stories. It was also the first time I really felt at ease in a big group. Also I didn't even photograph at that time.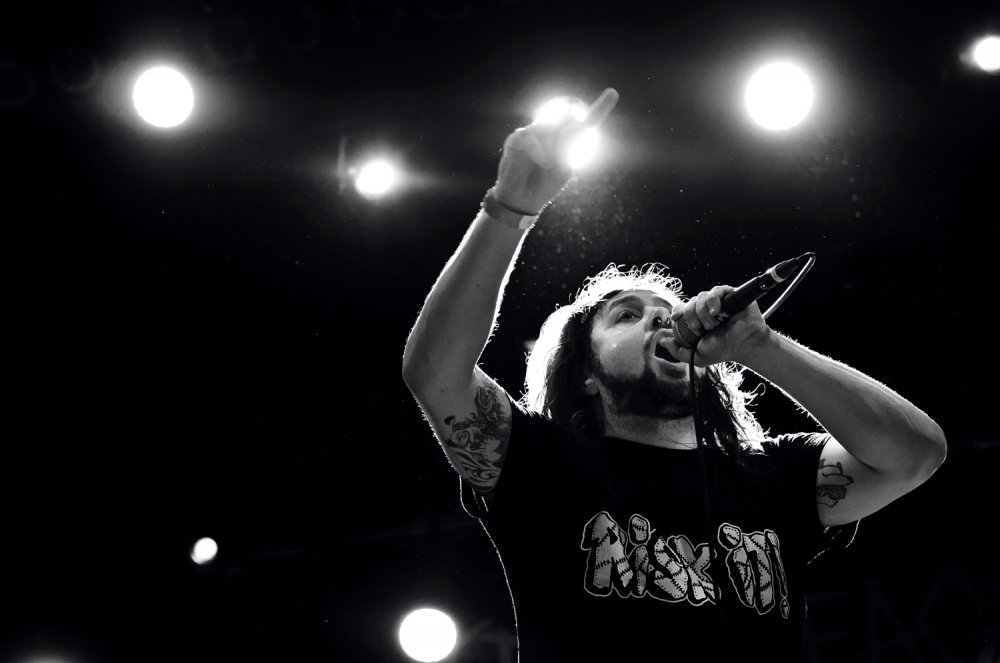 What was your first musical love?
My parents listened to Metallica, Deep Purple, Led Zeppelin, and Scorpions. They introduced me to music. When I was about 9 years old I really loved Scorpions. One day we had to bring our favorite song to school, play it in class so people could give grades to the song. I decided to bring one of the softer songs (Still loving you) because nobody listened to rock music. They didn't like it and I really didn't understand why you wouldn't like that (still don't).
Who were some of the photographers you looked up to during your formative years?
Before I fell in love with photography I wasn't really paying attention. I was working as a social worker in a psychiatric hospital. Knew I wanted to do something creative but until I bought a camera and decided to keep it on manual mode I had no idea what it should be. From that moment I found something I wanted to learn everything about and I still do, 10 years later.
I love the work of so many photographers, some who come to mind directly are Lynsey Addario, Anton Corbijn, Tom Sloan. But there are so many more!
What is your camera and post set up?
Since a couple of months I work with the Fujifilm XT-2 and the Fujifilm X100S. It changed my photography although I can't really say why. Just that I'm more happy with the photos I make now and that it feels more me.
For editing I use Capture One and sometimes some Photoshop after that.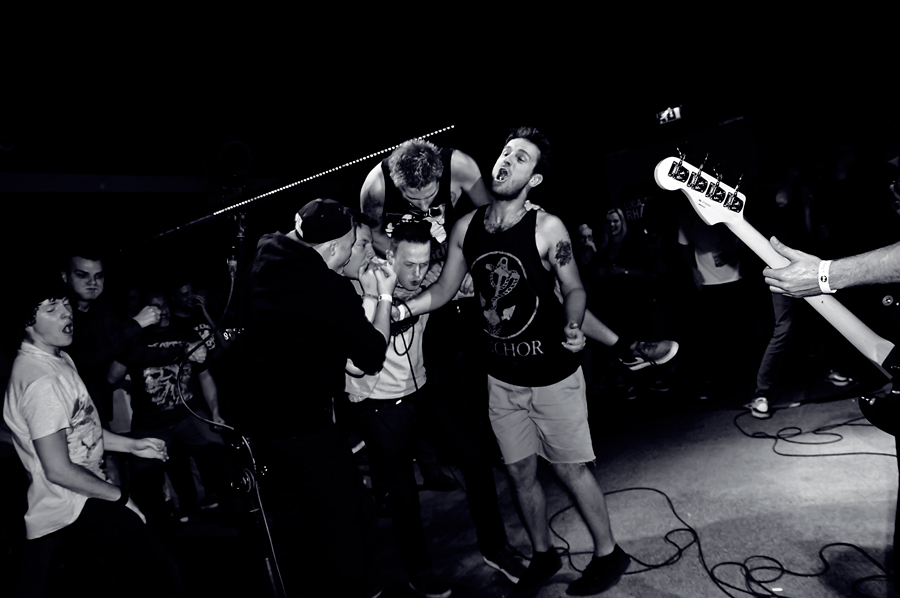 In terms of your non-musical photo work, what kind of stuff do you do?
I do a lot of portrait work and currently I'm working on some documentary series of my own. My main focus is on people or projects who work for a more sustainable planet, focus on local entrepreneurship or health and social facilities. I think you could say that I like to work with creative people and people who work hard and speak out for a better world. Besides that, I just started with a portrait series I wanted to do for a long time. It's called Tough Tunes and is an ode to the people who provide me with an endless stream of new music or music I've forgotten about. The first of this series is online on my website and some other shoots are planned so I'm really excited about this. Oh and 'Oma' (grandma) I'm doing right now is one of my favorites. Making trips with her, visiting her, talking and taking pictures of this lovely lady.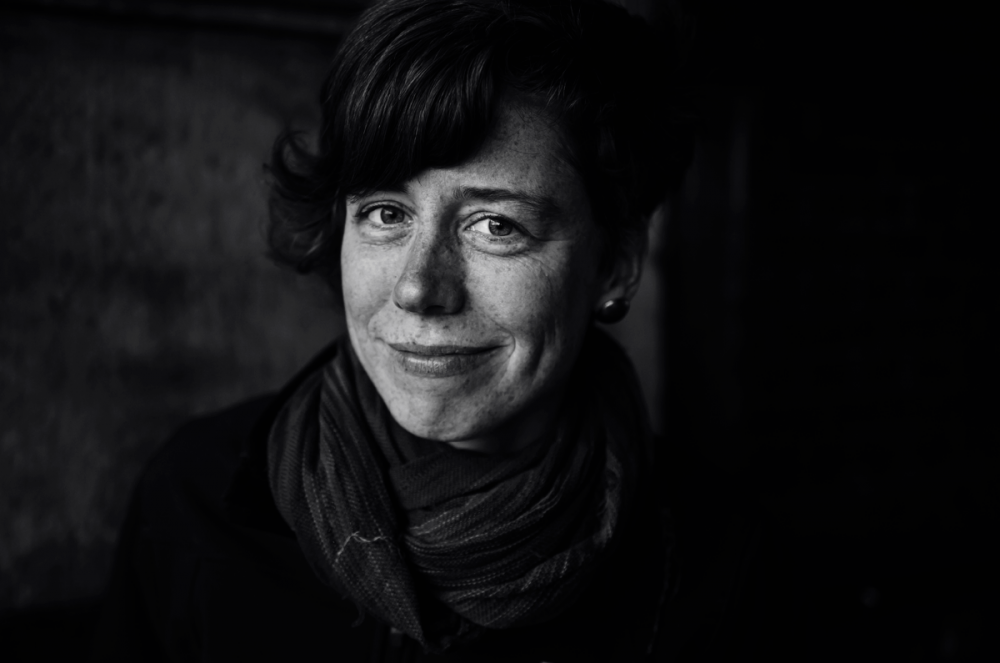 Who are some of your favorite bands to shoot?
I love to shoot First Blood, Biohazard, Sick of it All, and of course, The Shiva Hypothesis. But in general, if I love the music, I love to shoot it.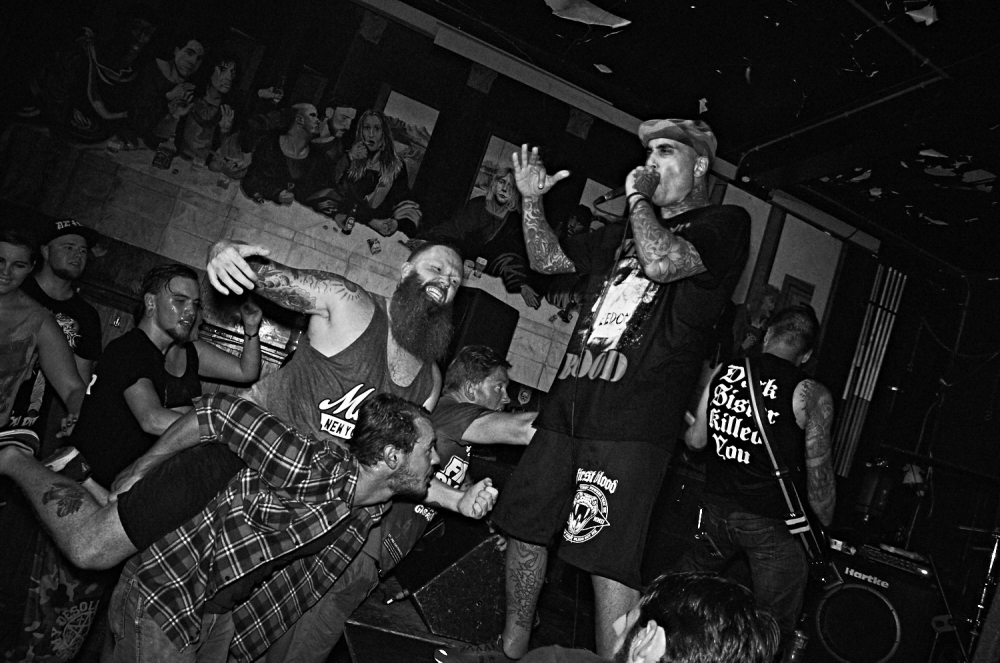 If you could go back in time, who are some bands that you would have loved to shoot?
Ooh, I would love to have shot Type O Negative, Dirty Money, Minor Threat, and Have Heart, and probably a lot of other bands will come to mind in the next few days.
What are the toughest aspects to shooting live shows?
I think the hardest part about shooting live shows is being me. As my biggest critic, telling myself to do better all the time and not always be as happy with the results as I should be. Another difficulty is the decision to dance or to shoot. Most of the times I'm doing both. Right now I'm experimenting to capture more of that. To be part of it and tell that story instead of being an observer mostly.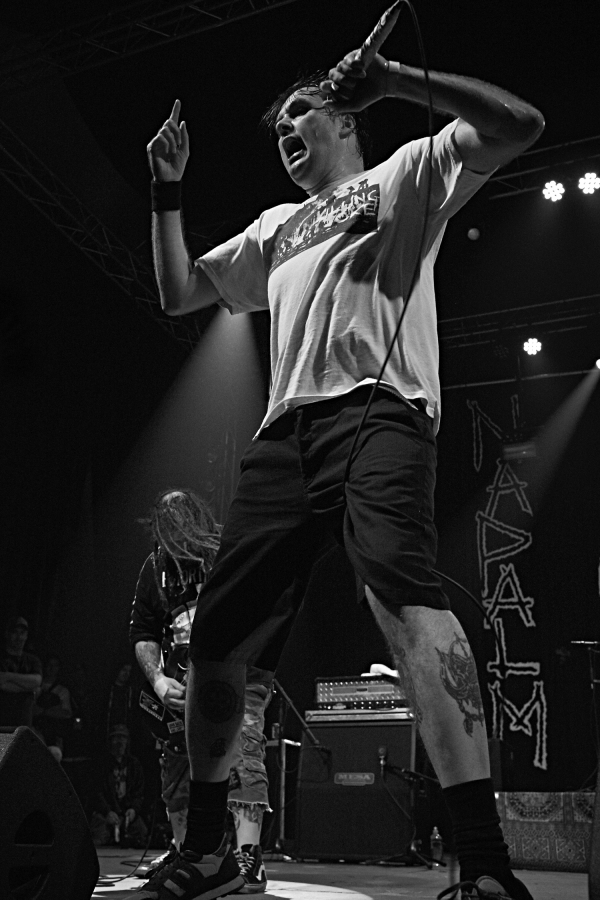 Tell me about some newer bands that we should all be on the lookout for.
If you're into metal you should really check out The Shiva Hypothesis, a blackened death metal band from the Netherlands. For the rest… really don't know.. I discovered so many bands since I started my tough tunes project that I don't now what bands are new or already there for years.
Who are some modern-day photographers that you admire?
I'd like to shout out the ladies with a cool style! Silvy Maatman, Maaike Ronhaar, Tineke Klamer (next to cool music shots also cool documentary stuff), Amy (Cruxsader), Aga Hairesis, Martina Wörz, Angela Owens...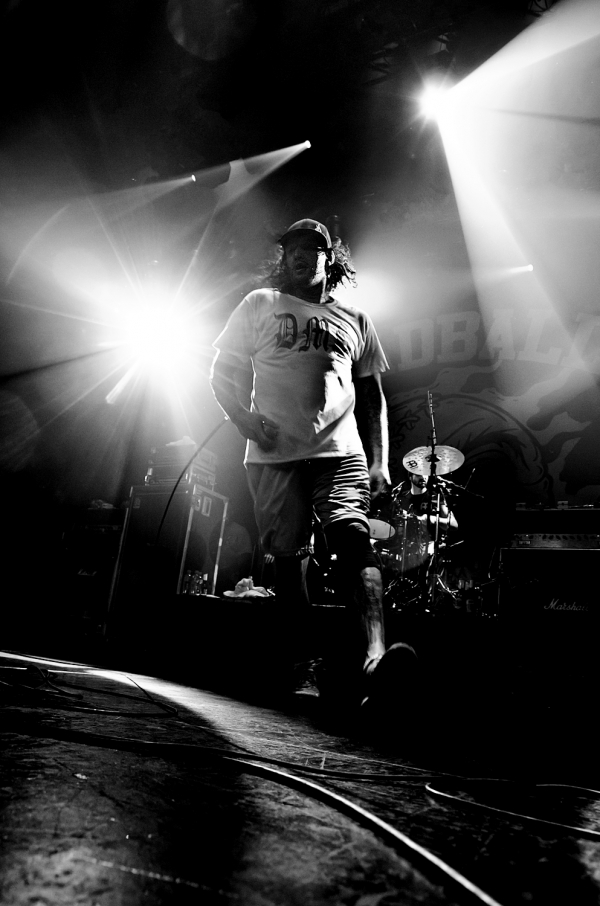 If you had to pick one of your photos that best encapsulates why you love shooting bands/artists, which one would it by and why?
What I love about working with bands and musicians is that it's easy and fun to work with creative people. On the one side they can let go and trust you in your professionalism. On the other side, when working together on an idea you can easily make a good idea into a great idea because you challenge each other and to make a complete concept. This picture of Lovers and Lions (below) was during a shoot with a short deadline. We had about 3 days to plan, shoot, select and edit. When planning we hoped for a nice sunset to capture the mood we wanted. We ended up with large clouds so we hoped for pouring rain. We got neither but, as most of the times when you have to change plans, it resulted in something we were all very happy with.
This photo in particular shows the relaxing atmosphere during the shoot.
***
See more of Tessa's work on her website, and she's also on Instagram. The photo on the homepage of Tessa was taken by Agnes Swart.
Tagged: photographer spotlight