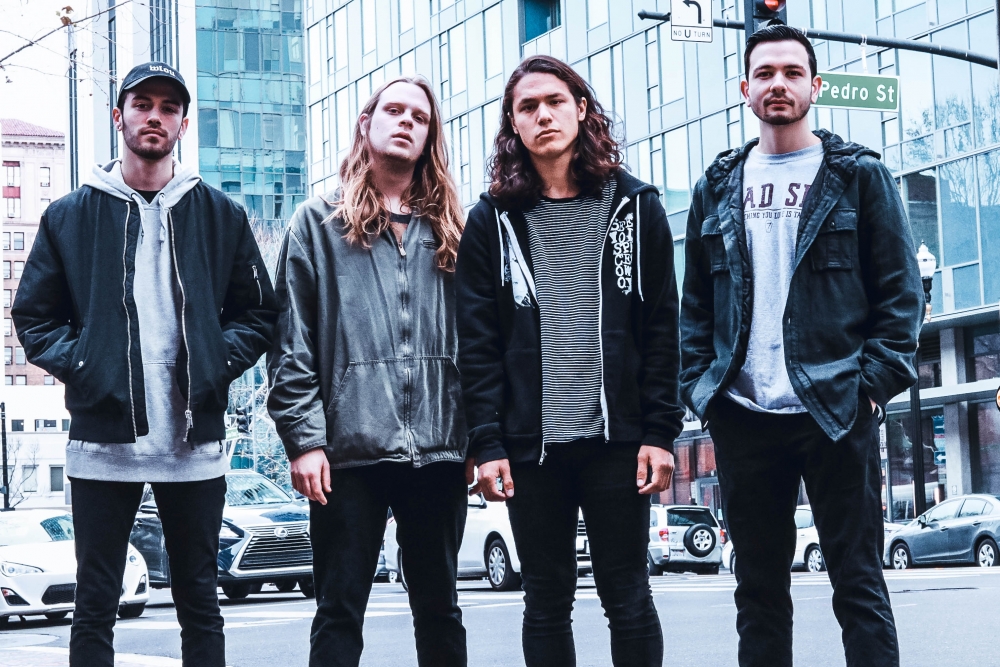 Formed in 2013, Castaway is a San Jose, CA-based band marrying taut, razor-sharp metallic guitar riffs, melodic instrumental passages, and explosive choruses. The hard-working outfit toured off the back of their 2015 debut EP, No Comfort, one and off, for over a year, before heading into the studio to track their latest collection, Duality of Love.
Issued last year, the EP's opening cut is a dynamic surge of metallic hardcore called "Agony." Castaway vocalist Nick Worthington tells me, ""'Agony' is a song I wrote about anxiety. I have a very deep-seated fear of failure — failing myself and failing the people I care about. It translates to thoughts like, 'What if I'll never be the person I want to be?' or 'Is my depression dragging down the people I love?' It makes it really easy for me to feel like a burden to myself and the people around me."
The singer offers a bit more insight to the song's creation: "I wrote what became the lyrics at 3 A.M. one night as those thoughts were hitting me. I felt the need to write what I was thinking and I wrote until I couldn't anymore. The song is still very relevant to me, I've felt a great deal of release in continuing to play it live and also peace in meeting people who've been able to relate to the lyrics."
In this exclusive, Castaway have hooked up No Echo with the premiere of the music video for "Agony":
"With the music video, I wanted to develop on the lyrics in a way that's even more relevant to me now," Worthington tells me. "In the past year, myself and many of the people I care about have dealt with loss. I wanted to explore loss, the different ways people handle it, and the anxiety around it. Grief can take shape through desperately looking for human connection but also through isolating one's self.
"The video was a very personal piece for me to make and I see a lot of myself in both of the characters."

Duality of Love is available to download now on Castaway's Bandcamp page, and you can also stream the EP on Spotify. Castaway can also be found on Facebook and Twitter.
Tagged: castaway