Pete Gregory is one of my favorite photographers documenting the hardcore scene in the NYC area. He's the kind of guy who isn't afraid to get into the mix during a rowdy live performance to get his shot. That's hard core!
Get to know Pete in this new Photographer Spotlight.
Where were you born and raised, and were your parents into the arts?
I was born and raised in Cohoes, NY, just north of Albany. My parents were very much into the arts. They brought me to a lot of concerts and museums as I was growing up.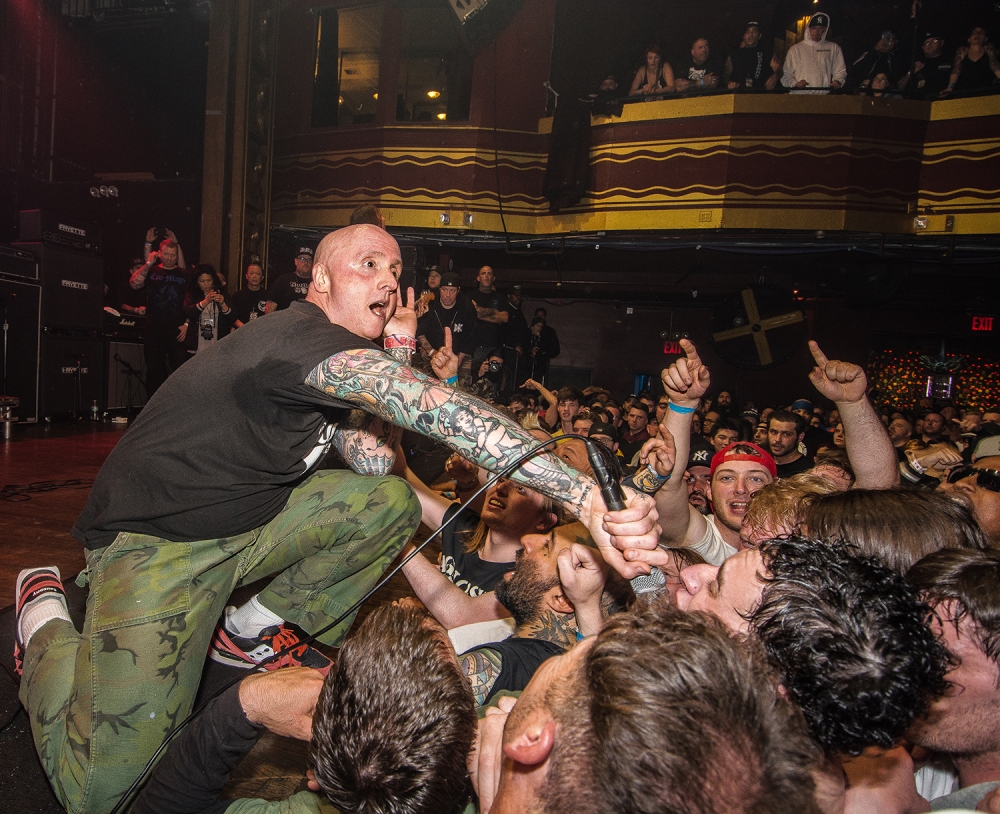 What came first, your love for music, or your love for photography?
My love for music definitely came first. My first concert was Elton John at Saratoga Performing Arts Center, which is an outdoor ampitheatre. I think I was three. And the only recollection I have is being scared shitless laying on a blanket on the lawn in the dark, watching people walking back and forth to their seats [laughs].
What was your first musical love?
My dad was a huge influence on my musical tastes. When I was little, my favorite band was the Rolling Stones and I liked the Who as well. They were in high rotation on my dad's turntable, as well as a lot of other classic rock bands like the Beatles, Kinks, and Allman Brothers. He still has a huge record collection. In the late '70s, when punk was first introduced, I got a taste of the Sex Pistols, The Clash, and The Jam. That music changed by life at 10-years-old. And my musical taste evloved in high school, listening to a lot of metal and hardcore in the '80s.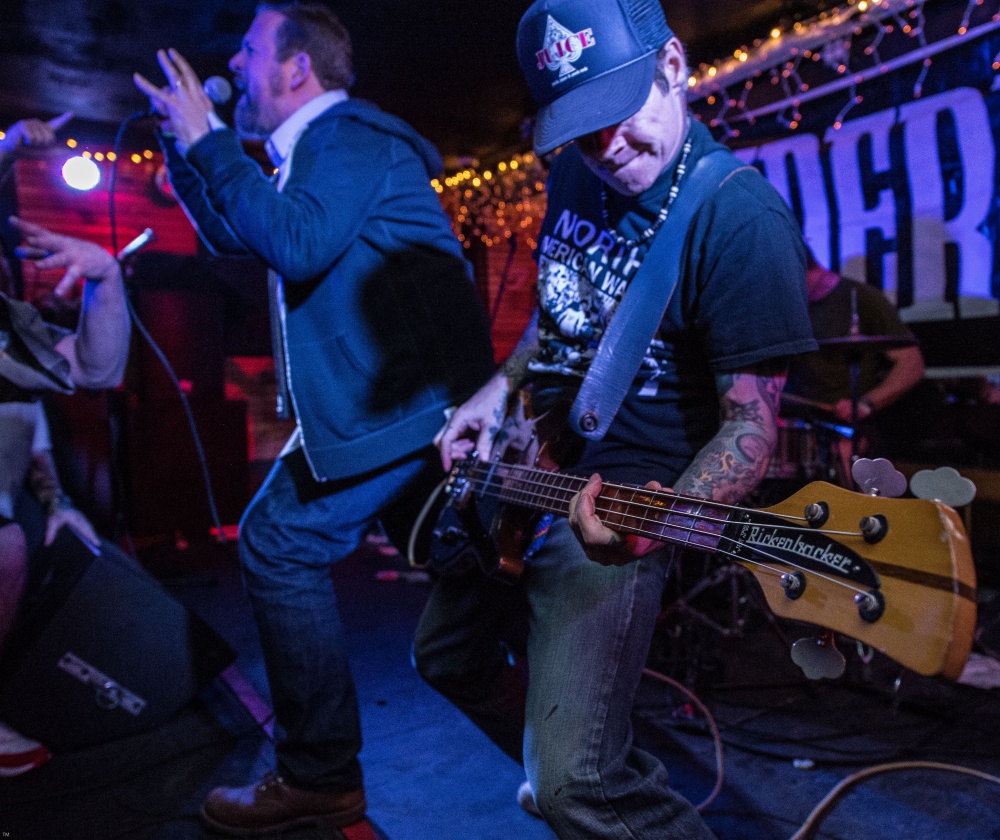 Who were some of the photographers you looked up to during your formative years?
Annie Leibovitz was my favorite photographer growing up. I could remember seeing her photos in Rolling Stone magazine and wanting her job. I didn't see just her photogarphy but her art direction, too. How she posed musicians, what they wore. And at the other side of the spectrum, Helen Levitt's photography really spoke to me when I first discovered her in college. I prefer that style of capturing a moment, unfiltered, so to speak. And she used everyday people as her subjects out in the streets of NYC.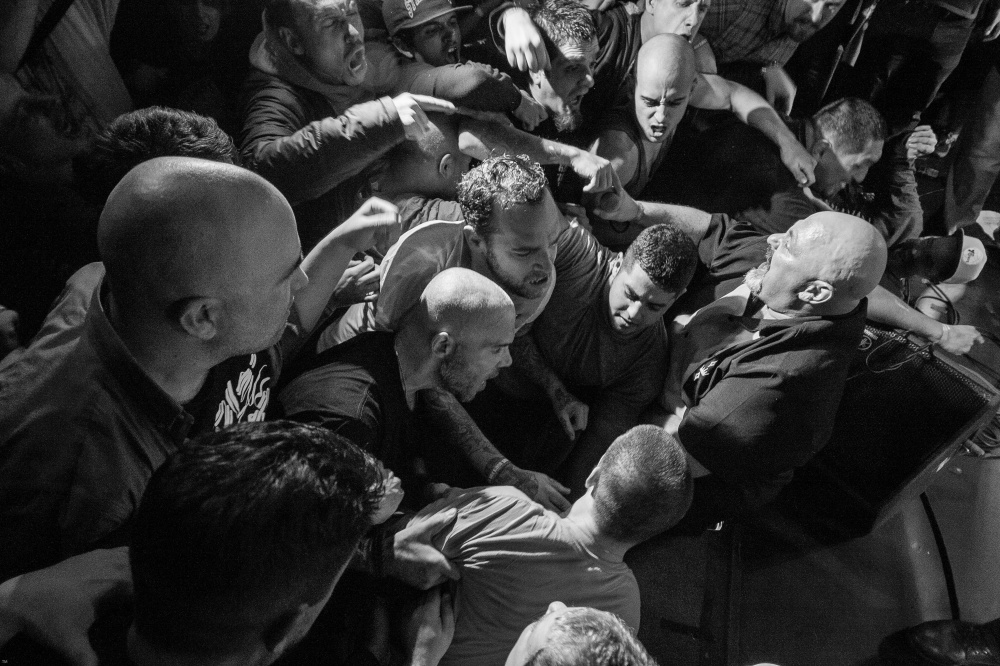 What is your camera and post set up?
I'm currently using a Nikon D4 camera body and my favorite lens is a 14-24 Nikon wide angle which is great for concerts and urban landscapes. My two favorite things to shoot. I'm methodical in a sense post process. I always import into Lightroom and do most of my editing there, but if more work needs to be done on a photo, and I also edit in Photoshop.
In terms of your non-musical photo work, what kind of stuff do you do?
I do a lot of urban landscapes and street photography in my down time. I love to capture light in the dark. And, being the Director of Marketing for a printing company, I use 105 macro and some portrait lenses for commercial work.
Who are some of your favorite bands to shoot?
I've given this a lot of thought and its really hard to say. I like capturing that connection between artist and audience. That's really what drew me to hardcore music. Bands like the Candiria, Cro-Mags, Gorilla Biscuits, Madball, and Turnstile, I've had a lot fun shooting.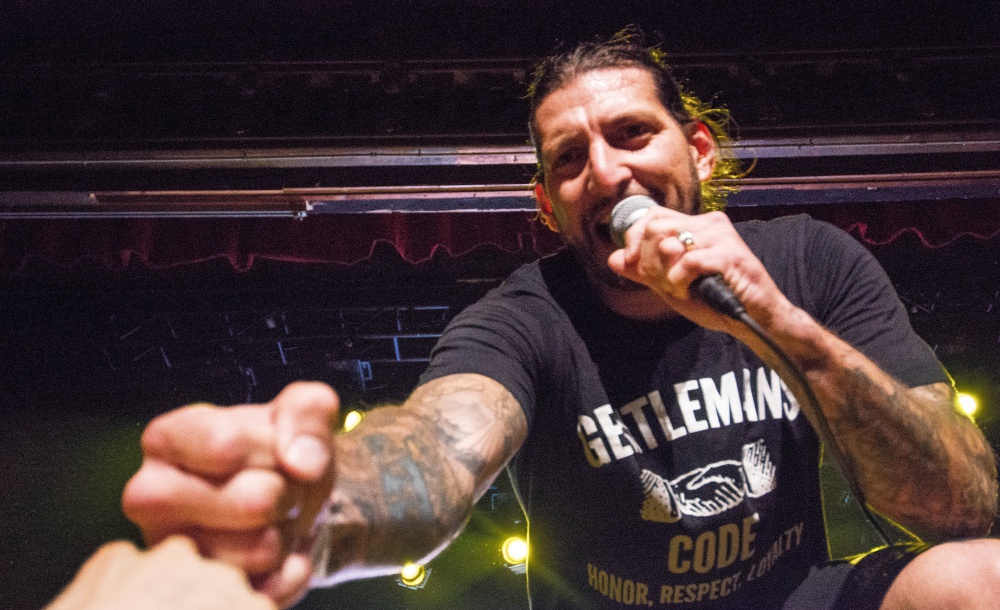 If you could go back in time, who are some bands that you would have loved to shoot?
Man, if I could have traded shoes with Ricky Powell and shot the Beastie Boys over the years. The Stones, Bob Marley, and Lou Reed also come to mind. One of my dad's friends shot the Rolling Stones on their tour in '78. I remember seeing them as a kid and just being in awe of those rock star photos.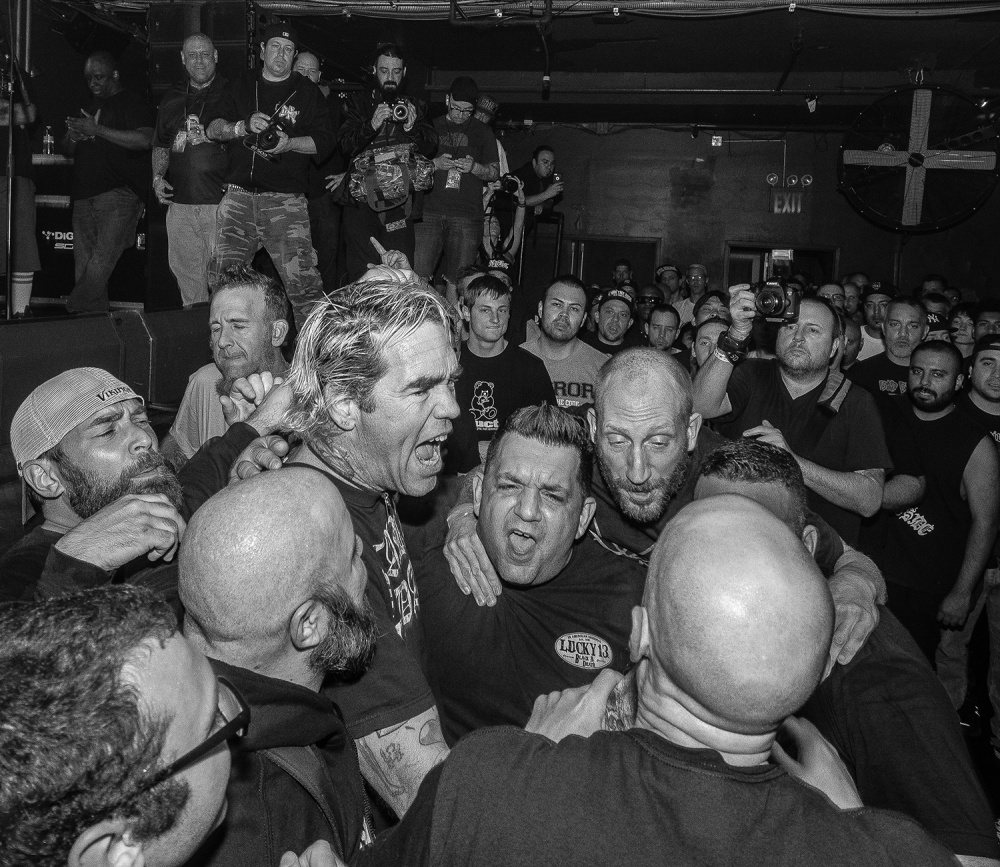 What are the toughest aspects to shooting live shows?
With smaller venues, it's usually the lighting. With all the movement going on stage in low light, sometimes you get the shot you want, and sometimes you don't. I don't mind being up front for a show, cuz that's where all the action is. And I've ducked many a stage divers, flying fists, and elbows. That just goes with the territory. I know what I've gotten myself into. I'm not a fan of these beatdowns these younger kids are giving one another, though. But that's their thing, I guess. And if they see me with a camera in hand and not intimidated by them, there's a mutual respect that happens over the course of a show.
The toughest thing about bigger shows is only having three songs to shoot. So you have to be prepared, focus on composition and ultimately satisfy whoever you're shooting for. But the lighting at a bigger show makes all the difference in the world, so really there's less to worry about.
Tell me about some newer bands that we should all be on the lookout for.
I saw Crazy Eddie's first show at Saint Vitus with Crown of Thornz and Outburst recently. They got a good sound, great stage presence and good guys, too. They were fun to shoot.
Who are some modern-day photographers that you admire?
I like Angela Owens style a lot. Her images are crisp, high contrast, subject matter is always on point, and it works well shooting hardcore bands. Rich Zoeller, Brian Berson, and Frisketti Photo are also worth checking out if you're not familiar with their work shooting hardcore and other musicians. Renzo Grande comes to mind as a favorite for street photography.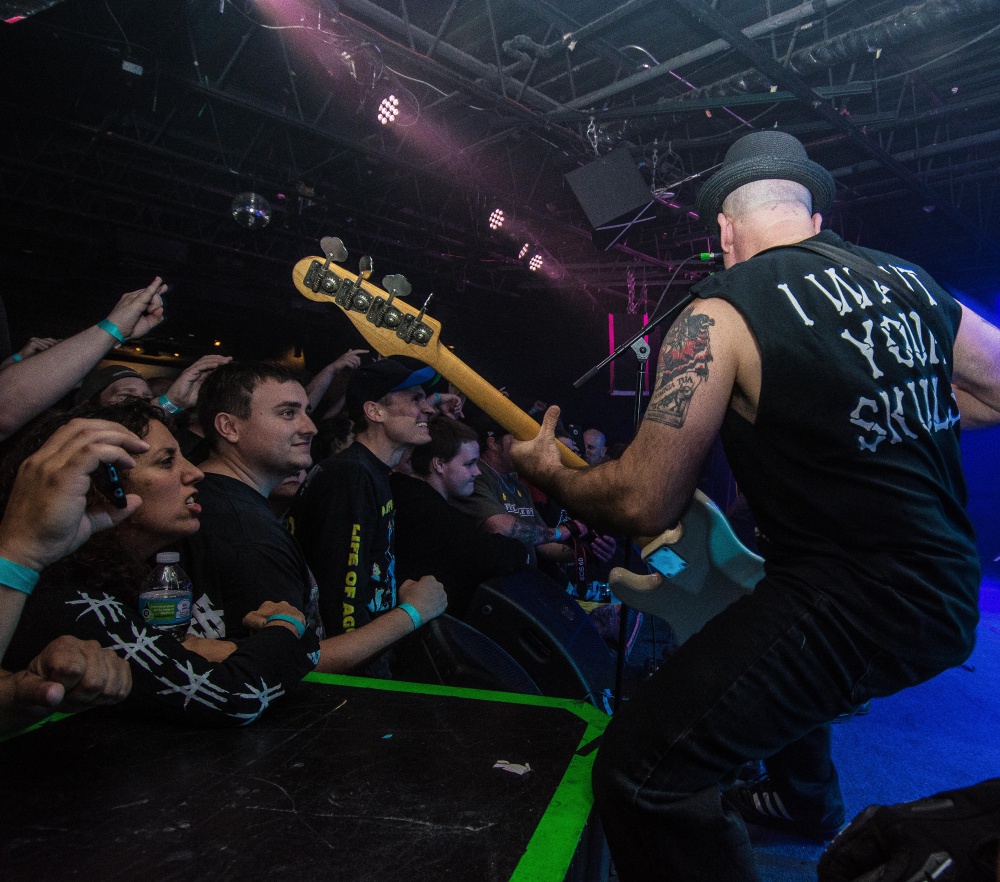 If you had to pick one of your photos that best encapsulates why you love shooting bands/artists, which one would it by and why?
My favorite photo is one I took of John Joseph of the Cro-Mags at the Dr. Know Benefit in Tomkins Square Park a few years back. I was behind the band on stage and John is standing in front of the crowd with the microphone pointing downward as the crowd sings along. And in the background, Rat Bones is just sort of drifting on the crowd.
***
See more of Pete's work on his Instagram page.
Tagged: photographer spotlight