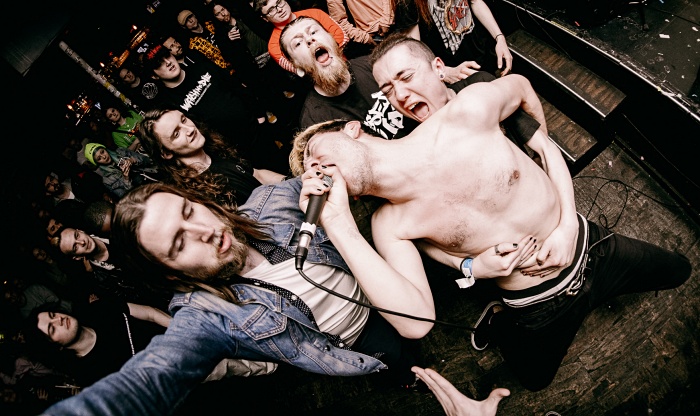 "The band came together in a bit of a strange way." That's a great way to get someone's attention at the start of an interview. That's what Jack Goring, vocalist of UK metallic hardcore band, tells No Echo when when we recently chatted with the frontman about his outfit's origin story, that goes back to 2014. "Tommy and Arthur wrote a couple of songs together out of boredom and booked some shows before having a full lineup," Jack continued.
"They asked me and Hannah if we wanted to join about 5 days before the first show, booked a couple of practices, and then we started to exist. Before that, we'd all been friends for a few years and had mostly met through playing gigs."
So, yeah, it wasn't some sordid story, but it does speak to the flying-by-the-seat-of-your-pants-style that often makes hardcore so spontaneous. Negative Measures say that they're "too punk for the hardcore kids and too hardcore for the punk kids," but their latest single, "Beneath the Ground," should appeal to fans of both schools of music:
"It's lyrically about feeling like you're getting in your own way and can't push yourself forward as much as you'd like to. I'm proud of it, it's super fun to play live," the frontman said about "Beneath the Ground." The single follows Negative Measures' second EP, 2018's The Waste Time Continuum.
How would Jack and his Negative Measures cohorts break down what they're about, musically speaking? "We think of ourselves as a punk band, first and foremost, but we take a lot of influence and inspiration from hardcore and other genres, we all have pretty diverse tastes.
"We don't try to box ourselves into any genre too much but we love bands like Refused, Sick of It All, OFF!, etc."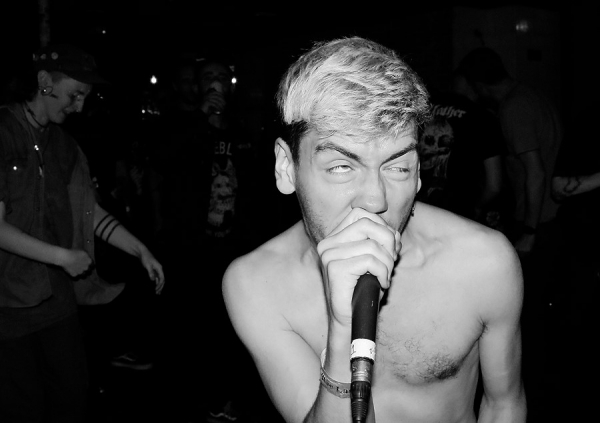 No Echo also asked Jack about their homebase of Brighton, and how the hardcore scene there has received them. "We're lucky to come from a city which has such a good and diverse scene, you can find pretty much anything you want musically in Brighton. Because of this, we can play with loads of varied styles of punk and hardcore bands which suits us nicely.
"We're also able to get a lot of friends from further afield coming to play in Brighton: Revoked, Watch Me Die, Ill Informed, and Ill Vision are all doing really great things."
Negative Measures on social media: Facebook | Instagram | Twitter | Bandcamp
***
Donate a few bucks to help with No Echo's operating costs:
Tagged: negative measures