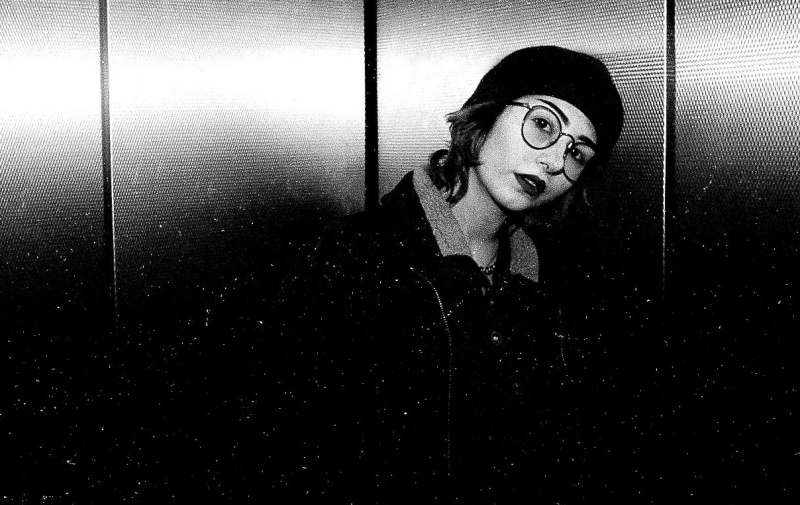 I recently discovered Vicky Carrature's photo work via Instagram while searching for a Mindforce image for an upcoming piece on the band and really dug what I saw. A fellow New Yorker, I reached out to her to see if she would be down to be featured on the site's Photographer Spotlight series and she was down for the cause.
Where were you born and raised, and were your parents into the arts?
I was born and raised on Long Island. My dad is really into videography, so he's a huge influence on me.
What was your first musical love?
In terms of music in general I have always loved Louis Prima. Reminds me a lot of my family but as I got older I got more into pop-punk and hardcore from a few friends. I'd say my first musical love in in the hardcore scene was Turnstile.
What is your camera and post set up?
I've had a Canon Rebel t3i for years and it has never let me down. That with a Canon speedlight external flash.
Who are some of your favorite bands to shoot?
Mindforce, Sanction, Blame God, Media Limits, Hangman, No Option, Regulate, Blind Justice. Anyone with awesome stage presence!
If you could go back in time, who are some bands that you would have loved to shoot?
Beastie Boys, Adventures, Project X, and Youth of Today.
What are the toughest aspects to shooting live shows?
Probably finding a spot to shoot where I can get good angles and keep my equipment safe.
Is it getting tougher to carve a space out at venues since there are so many people shooting these days? How do you feel about that?
I definitely think it's tougher. Being that some of these venues are pretty small. I think it's great so many people are interested in this field of photography.
Tell me about some newer bands that we should all be on the lookout for.
Everyone definitely needs to be on the lookout for the guys in CUTIE. That's a pretty solid band. Also the guys in Shackled and No Option are sick!
Who are some modern-day photographers that you admire?
Angela Owens and Atiba Jefferson I definitely look up to. Besides event photography, Brian Gaberman's work is amazing.
If you had to pick one of your photos that best encapsulates why you love shooting bands/artists, which one would it be and why?
When I shoot I aim to capture feeling in my photos. Not just of the band but of the crowd as well. This photo of Media Limits was shot back in 2017 and I feel like this photo in particular harvests so many emotions. You can feel just how much fun the vocalist and the crowd is having. Photos like these are what make me love my job.
***
Follow Vicky on Instagram.
Tagged: photographer spotlight