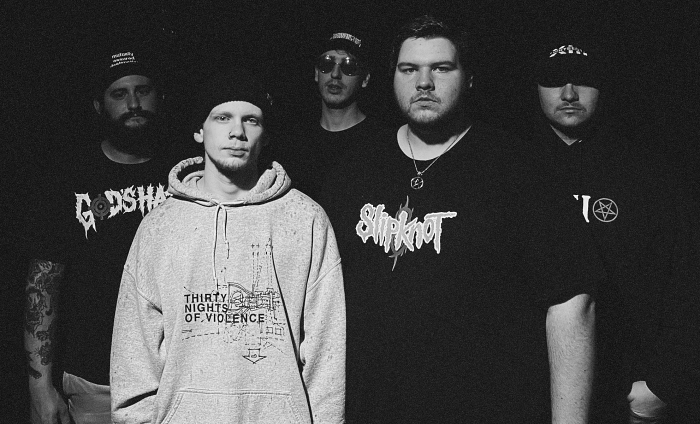 North Carolina's Flames of Betrayal have a knife to 2021's throat with their debut album, The Rain Reeks of Heaven, a 9-song maelstrom of serrated, impassioned Gothencore.
Following the bloodtrail left by their assured debut 2019 EP, Futility of Hope, Flames of Betrayal's newest offers more than just mid-aughts nostalgia, though there is plenty of that, too.
Written in the vein of metalcore classics like The Rain in Endless Fall and The Scars of Ages, this is metalcore of the same high caliber; catchy without cliche, uncompromisingly emotive, heavy and heartfelt.
The Rain Reeks of Heaven cloaks its song with bleak fuzz, flavoring them with a distance that is just out of reach, while the riffs, alternating from wrathful to elegant, move with a searing pace. The drums maintain this breathless cadence, shifting gears with hair-trigger precision from punk rage to metallic bursts. The vocals are exemplary of the style, piercing and harrowing, often exchanging with the raw mammalian bellows of beatdown.
These elements coalesce into what is, from piano-speckled intro to outro and all the fury between, among the best metalcore albums in recent memory.
The Rain Reeks of Heaven will be available for pre-order tomorrow (July 23rd), from The Coming Strife Records. Force of Reckoning Records will be releasing the album on cassette.
***
Help Support What No Echo Does via Patreon:
***
Tagged: flames of betrayal