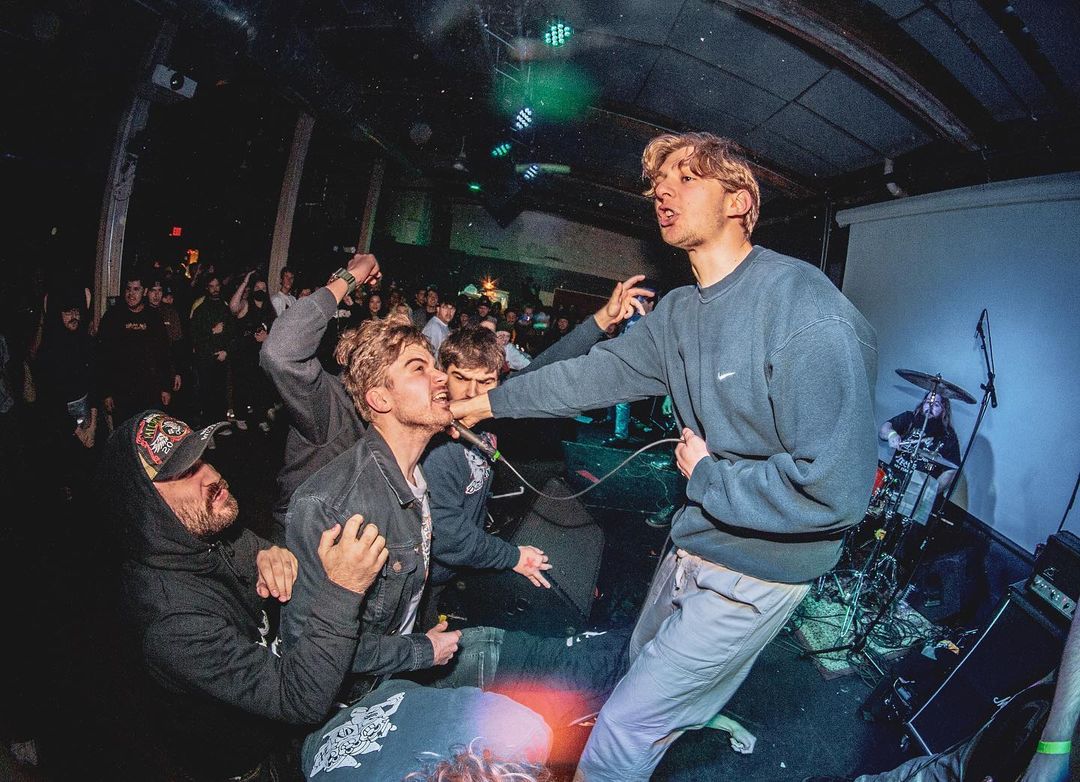 "The goal is, honestly, for people not to be able to describe us in any way besides being a hardcore band."
That's the first time I've had someone answer my usual "how would you describe your band" warm-up question in the nearly 10 years of doing No Echo. It comes from Matt, guitarist of Wreckage. The Connecticut hardcore quintet just kicked off 2023 by dropping their debut EP, Our Time, a fantastic 7-song collection that has been on virtual repeat since the first of the year at No Echo HQ.
"It's definitely got some Youth Crew influence, and we tried to make it as melodic as possible without anyone accusing us of writing an emo song," Matt says about Our Time.
"We're big Youth of Today, Wide Awake, and Turning Point fans. Cornerstone has also always been a big influence on the songwriting because their songs were so weird sometimes but ultimately still straight-up hardcore. There are also a lot of other influences outside of the sphere of hardcore, but I'll let people speculate on that front (our guitarist Matt loves the Red Hot Chili Peppers)!"
Going through the lyrics on the new record, there's a lot of self-reflection, but there are also moments where others are called out, especially on the title track. "So, yeah, the title track is aimed directly at this one guy we beef named… nah, I'm just kidding," jokes Noah, Wreckage's vocalist. "There are probably examples I could point out to like five people I know as far as the sort of fairweather hardcore kids that 'Our Time' talks about, but at the end of the day the focus is much more on commiting to something long term and valuing that.
"Everyone in Wreckage has been around to experience some lows around Connecticut, and a lot of the songs on this record are just about appreciating the highs and not taking that for granted. Keeping the scene together takes work, and if you're not going to contribute in some way, whether it's starting bands, booking shows, or just dancing and singing at shows or whatever… then shut the fuck up, you know?"
He continues: "As for the rest of the record, I'd say the record is trying to balance out optimism and doubt. The worlds a fucked up place and it's hard to keep that optimism sometimes, but ultimately I hope the record leaves an impression of positivity more than doubt."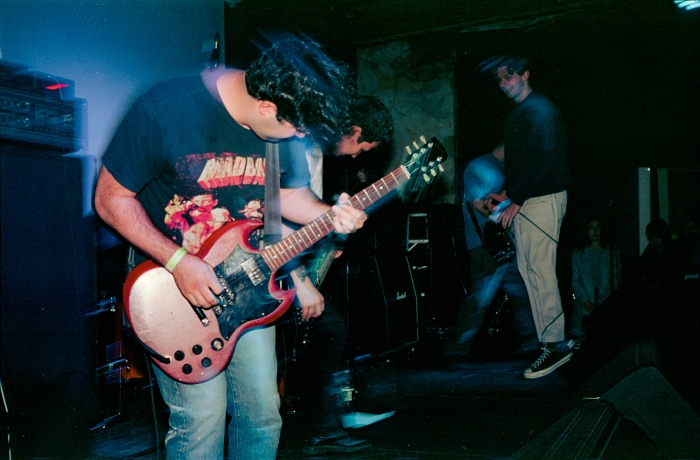 They'll be playing at FYA Fest in Florida this coming weekend, but how active will Wreckage be in 2023? "We're hoping to be very active, especially now that the record is out," Noah tells me. "We've got a bunch of one-offs book on the Northeast (a couple shows with the almighty Gorilla Biscuits, who I should have mentioned in the influence section) and hopefully we can string together a couple of weekenders or even longer runs this spring and summer.
"Obviously, we're very excited about FYA in Florida too, and I will say that that's not the only distant one-off we have, which is super exciting. All in all, I'd say the goal is to make sure that we play as many new places as possible while the record is fresh and see what happens from there."
The conversation then shifts to the current state of the Connecticut hardcore community. "The CTHC scene in the last couple years is the best it's been in my life. There are tons of great bands in the Northeast and I think it's leading more of the bigger tours coming through for some actual wild shows.
"Seventh Circle has been consistently killing it for the past few years, and every scene near by seems to have their own version of that as far as people taking the helm and making sure there's always a show to look forward to. As far as bands from around here, I think Adrienne and Kidnapped are both gonna have a huge year."
***
Our Time is available now digitally via Scheme Records. The vinyl version can be ordered directly from the label.
***
Help Support What No Echo Does via Patreon:
***
Tagged: wreckage