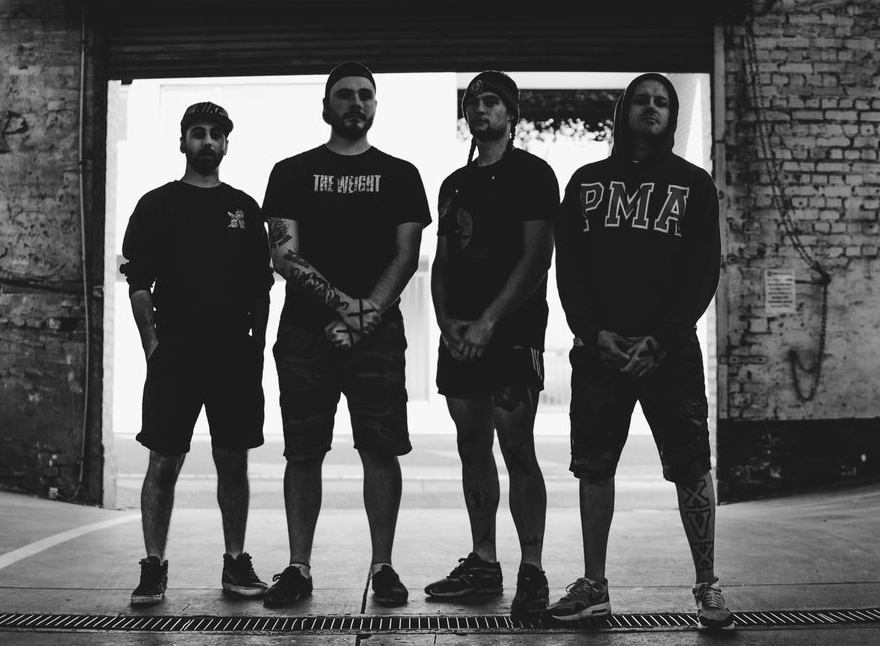 "Adelaide's hardcore scene definitely goes through waves," All In vocalist BaronXVX tells me. The frontman for the Australian hardcore outfit is giving me some background on his home city. "I remember it being the strongest scene in the country, and it's birthed some of the best hardcore bands Australia has seen, including Shot Point Blank, Jungle Fever, Stolen Youth, Day of Contempt, Can't Relate, and I Killed The Prom Queen."
Formed in 2016, All In just released Set the Pace, a 7-track EP filled with Youth Crew-indebted anthems. BaronXVX doesn't disagree with that notion. "Youth Crew brought a positive message to hardcore punk. It's not just yelling about being pissed off and angry. It's blend of urgency and hope with sing-alongs focused on turning that angst into passion, that we can then use for positive change. It seems just as important now than it ever was. It might not be as popular to be straight edge or just to hold down that PMA in the hardcore scene right now, but the Youth Crew thing ain't dead and we doing are part to keep the flame alive."
With the new EP available worldwide digitally, plus a limited European-only vinyl run courtesy of Positive and Focused Records, I ask BaronXVX what All In have in store for us this coming year. "We're just gaining momentum to go full steam into 2018 and beyond with no signs of slowing down. On the back of our 7", we'll be set on touring the East Coast and then Indonesia later this year. With an addition of a second guitarist we've already started writing for our next release that we plan on recording mid year."
Check out All In on Bandcamp and Facebook.
Tagged: all in, new artist focus