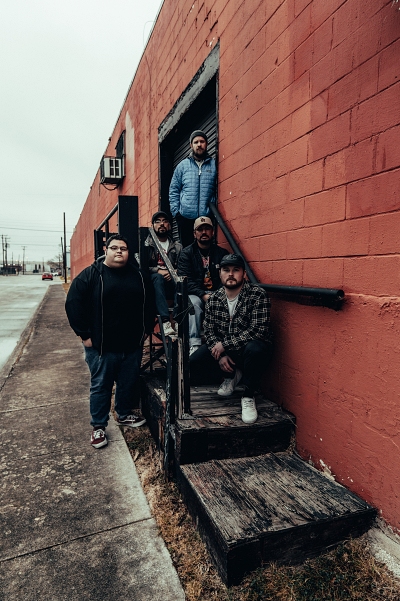 Comprised of musicians from South and Central Texas, Beyond Reach is a hardcore band that formed at the end of 2020.
It all started when Ruben Rojas and Cee Perez (of Straight Forward TX) invited Brandon Jimenez, Christopher Almendarez, and Jake Gallegos (Thin Ice, Tear Drop) to work on material that had been fleshing out. After playing shows in their region, Jake bowed out due to time constraints, and that's when Brandon shifted from bass to vocals. The change felt right and Beyond Reach brought in Kevin Cale (Rain Check, Dozer TX) to handle bass duties.
As far as their sound, Beyond Reach vocalist Brandon told No Echo the following: "We feel that we hold true to the OG hardcore sound. We have a number of influences, but to name a few that we feel helped form our sound would be Trapped Under Ice, Guns Up!, and Down to Nothing.
"I also can't get enough of Life's Question. When I moved over to vocals, I had recently discovered them and I really appreciated the sound and style. Josh Haynes became a huge influence of mine."
Last year, Beyond Reach issued their Promo 22 teaser and booked more shows with the refreshed lineup throughout the year.
That takes us to "No Shrine," a new track the group just dropped this month in anticipation of their forthcoming self-titled EP:
Brandon said Beyond Reach will be playing local shows in support of the EP, and then they hope to hit the road for some touring later in the year.
We asked the vocalist for some tips on other bands our readers should check out in the Lone Star State:
"The Texas hardcore scene has been kicking off lately and we're lucky enough to be a part of that growth in the community. Inner Self, Gagging Order, Joust, Realms of Death, Mugger, Bug Spray, Soledad, Cold Case, Worst Behavior, Slow Pulse (featured on one of the tracks on the EP), Lament... The list goes on and on."
And he also offered the following PSA: "If you haven't already listened to Ballista, Ozone, or Life Force yet, you've got some homework to do."
***
Beyond Reach on social media: Twitter | Instagram
***
Help Support What No Echo Does via Patreon:
***
Tagged: beyond reach