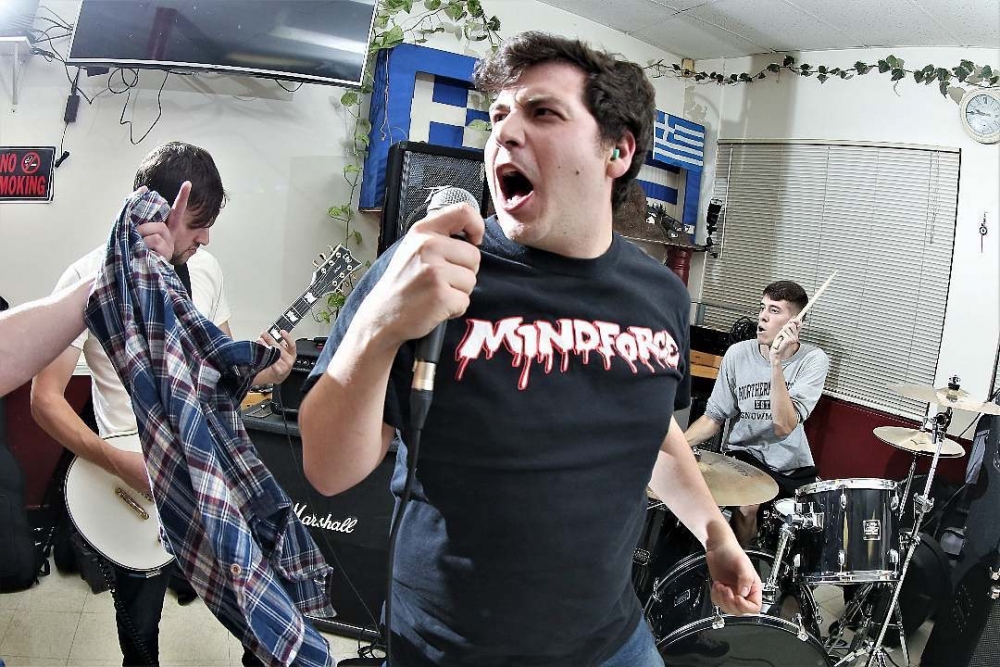 Pummel is one of my favorite hardcore bands to come out of the East Coast in recent memory. Formed in 2016, I first wrote about the Boston crew last year when I gave vocalist Matt McCarthy a forum to tell the site's readers about some of the newer bands coming out of Massachussetts that we should all take notice of. Since then, Matt and Pummel have played a ton of gigs and writing new material, which brings me to today's post.
With momentum picking up for the band, Pummel have just unleashed three new bangers in the form of Promo 2018, which you can stream below.
I don't know about you, but I'm getting some strong Outburst vibes, especially on the first track, "Ideal World." Matt's vocals are snotty and belligerant, the way No Echo likes. Meanwhile, "26" picks up the action with a teeth-clenching mid-tempo towards the beginning that then gives way to a speedy riff, finally closing out with a breakdown prime for crowd participation. "Hope Diminished" is my favorite of the new cuts. There's a threatning ambiance to the first half of the song, giving you a sense that something ugly is just around the corner, and that comes during its final moments in the form of a mosh part that delivers in a big way.
The Pummel stuff is available on their Bandcamp and you should also follow them on Instagram to keep up with all of their upcoming shows.
Tagged: pummel