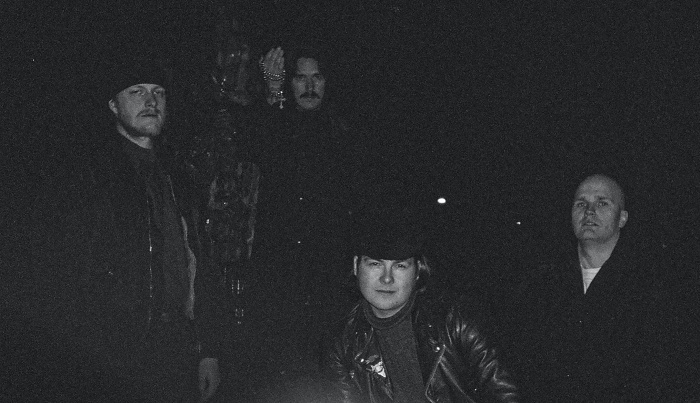 With so much excellent music coming out within the hardcore and metal communities right now, it's tough to keep up with everything. But one of the more recent releases that got my attention is The Declaration of W.W., the debut release from Finnish outfit, Killing Frost.
Killing Frost features musicians who also play in such bands as Foreseen and Violent Spirit. "I have been a road dog and merch dealer for Foreseen and occasionally I have ended up on stage singing a cover with them or something," vocalist Niko Vilkman tells No Echo about Killing Frost's formation. "So, the idea for the band likely came up on one of the countless smoke breaks on endless-feeling drives in Mainland Europe."
I can tell you what I think the material on The Declaration of W.W. sounds like, but Niko does a smashing job on that front: "I think the first bands mentioned as influences were Discharge, Cro-Mags, and Celtic Frost, and then the sound just kind of came naturally.
"We wanted to do something that was lacking from the current hardcore, without coming up with a strict decision about sounding like one particular band or something."
Another aspect I love about The Declaration of W.W. is Don Ville's (Kohti Tuhoa, Foreseen, Hard Action) recording, which reminds me of the vibe of when I was a teen in the late '80s, getting demos from obscure metal bands. "The demo was recorded at our rehearsal room during one weekend in January '21," says Niko. "The Don is already worthy of living legend status in Finnish hardcore, punk, and metal and everything in between, in his early 30s.
"As good as The Don is, even he couldn't have made us sound like Killswitch Engage or something. Or is that already 'too old-school-sounding' for people these days? I honestly don't know!"
Niko gets back on track: "The point I'm trying to make is that Don Ville had a big role of making the recording process really easy and natural for us. He also mixed and mastered the whole thing."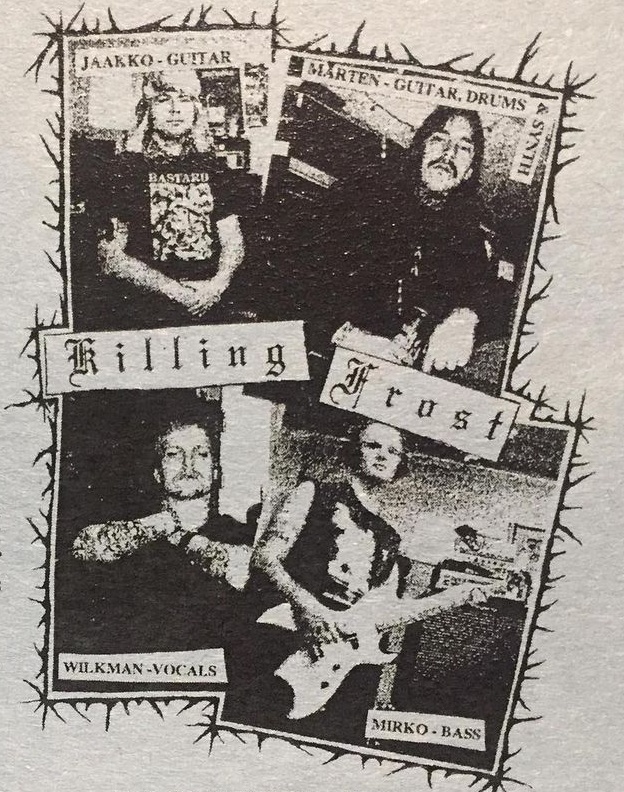 I asked Niko about the lyrical side of The Declaration of W.W. and how it's all threaded together: "That's a fancy name for just calling it My War, but that's what it basically means.
"The lyrics are about my personal struggles, that I guess everybody goes through in their lives: death, loss, violence, relationships, childhood, and family traumas. So, I thought it was fitting to throw my last name in the title."
The cassette version of The Declaration of W.W. is already sold out, but you can download it on Bandcamp.
***
No Echo has launched a Patreon with 3 tiers to help support the site:
***
Tagged: foreseen, killing frost, violent spirit