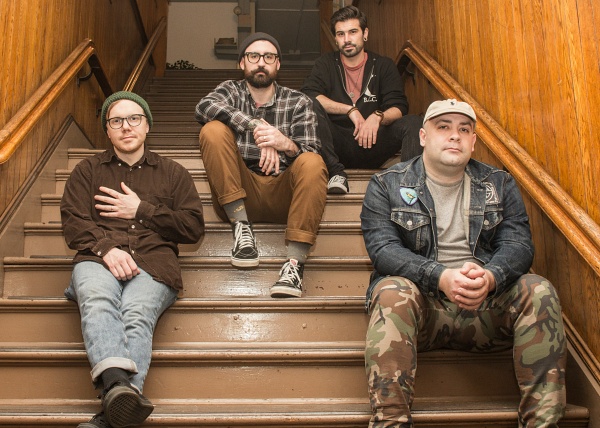 While the band features members of such mosh-friendly outfits as Restraining Order, Maniac, and Piece of Mind, Sinking has more in common with late '90s emo than anything else.
Sinking drummer Tyson Luneau isn't disagreeing with my observation: "Yeah, I think that diversity of sound and aesthetic is refreshing. I like to think that I have a pretty broad musical palette, so it feels right to me.
"Emo and indie rock were actually my gateways into hardcore and punk, as weird as that might sound. So it all makes sense to me aesthetically, despite clear sonic differences."
Following Sinking's 2019 debut LP, Only Echoes, Live at Gate 4 finds the group performing 5 of their own tracks, along with covers of The Cure's "Push" and Archers of Loaf's "Web in Front." Gate 4 is located in West Springfield, Massachusetts, and is owned by Will Hirst, who engineered, mixed, and mastered the session.
"I've been playing in Maniac with Will for the last 4 years or so, but we go way back to our old bands (Revenge and Think Again) touring together in 2009," the drummer tells No Echo. "He and I actually went in together on the space for Gate 4 initially, though I've since moved to upstate New York and am not around as often.
"I can't recommend Gate 4 enough, though. Will is super easy to work with and is always putting in the effort to improve his own practice. The Mindforce records he did obviously sound insane, but a lot of great-sounding records have come out of Gate 4 over the last few years. If you're a band in the northeast, definitely consider reaching out."
Check out the entire Live at Gate 4 session in video form below:

"So, we wanted to use this release as sort of a placeholder between our last LP, Only Echoes, and our next effort. It includes 2 brand new songs, 3 older songs revisited, and 2 covers," says Tyson about Live at Gate 4.
"We put in a lot of work to make the set flow smoothly, and I think this collection of songs is a nice representation of our various musical leanings."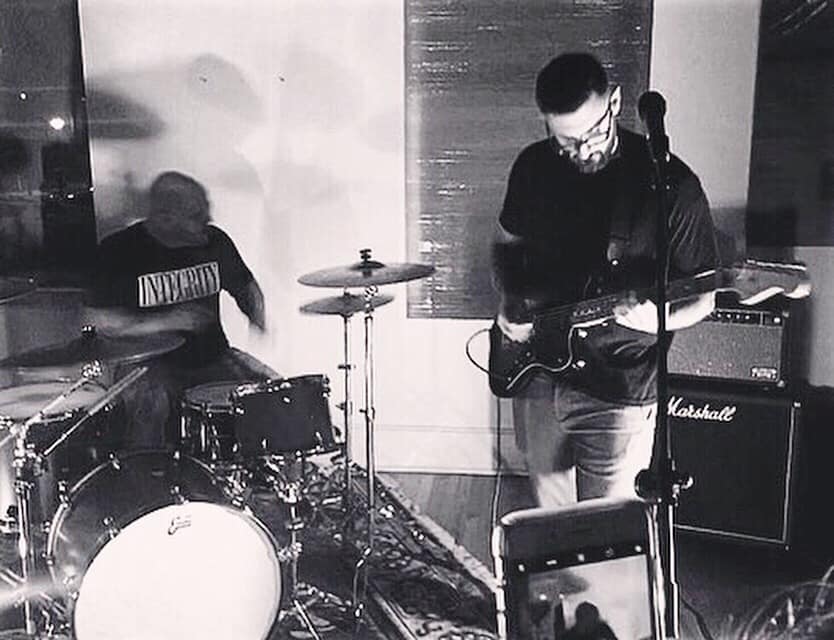 What's next on the schedule for Sinking? "Our plan right now is to hit the studio in March or April to record a 12 inch EP that will come out on Patient Zero Records. The 2 new songs from this session, "Serpent" and "The Queue," will be on that record.
"I don't know exactly when that record will drop, as we're sort of playing the waiting game like everyone else. We're hoping to be able to at least play a show in 2021, but I've kinda given up trying to make any sort of plans."
Live at Gate 4 will be released on cassette via New Morality Zine, so hit this pre-order link up for the goods.
Sinking on social media: Facebook | Instagram | Bandcamp
***
No Echo has launched a Patreon with 3 tiers offering all kinds of hardcore-related goodies to help support the site:
***
Tagged: maniac, restraining order, sinking