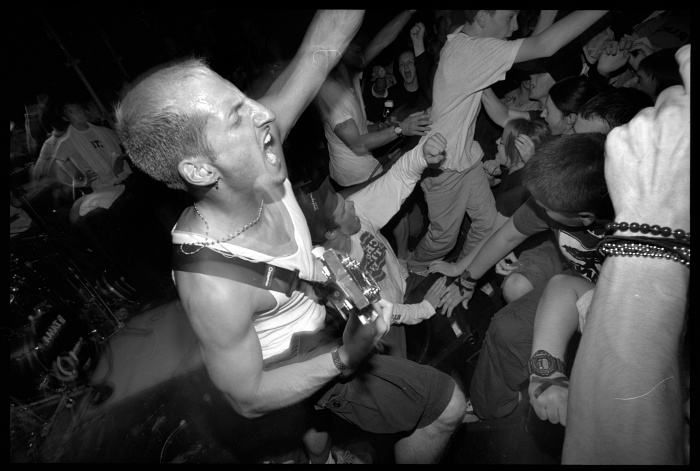 Originally released 20 years ago, Shelter's When 20 Summers Pass found the band leaning heavier on the more melodic hardcore-driven side of their sound than they did on predecessor, 1997's Beyond Planet Earth album.
Songs like "Song of Brahma," "Public Eye," and When 20 Summer Pass' fast-charging opening title track showcased a style rooted in the NYHC vibe that Shelter guitarist John "Porcell" Porcelly and vocalist Ray Cappo first became known for during their time in Youth of Today.
Hitting stores at the end of the month, When 20 Summers Pass is getting the reissue treatment. The fully remastered and repackaged album will also feature 5 bonus tracks.
In this No Echo exclusive, we're bringing you the premiere of "Why Can't I Just Get Through to You?," a previously unreleased track from the album's recording sessions.
As an added bonus, I spoke with Porcell about the making of the making of the album, and his thoughts on the material 2 decades later.
"Why Can't I Just Get Through to You?" has a dark and dissonant vibe to it in its delivery. What's the story behind the song, and why has it remained unreleased til now?
Yeah, it's a really cool song! The lyrics deal with the soul being haunted by material desires and calling out for release from our own lower nature, so the music is a bit dark and despairing to go with the mood of the words.
We originally recorded it for the When 20 Summers Pass album, but late in the recording the ADAT tape it was on got stuck in the machine and destroyed. We already had all the instruments tracked and there wasn't time or money to re-record it, so we just forgot about it.
A couple of months ago I was going through a really old hard drive and I stumbled across a rough mix of it on mp3, which is probably the only documentation of the song in existence!
I always really liked the track, so I was glad it somehow got unearthed and is finally being released.
Since you produced, handled both guitar and bass duties, and co-wrote the material on the album, did you ever feel that you took on a bit too much while making When 20 Summers Pass?
Nope. I love being in the studio and I'm fascinated by the recording process, so I'm the guy that's there from the first day of drum tracking all the way to mixing the last note, long after all the other band members have finished recording their parts and gone home. I've done that for every record I ever played on.
I consider it one of my contributions to all the bands I play in — to oversee the albums and make sure they come out the best they can be.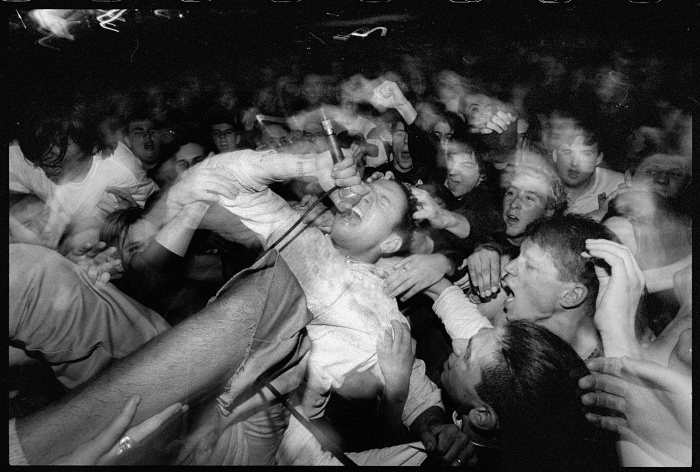 It's been 2 decades since When 20 Summers Pass was initially released. How do you feel about the material all these years later? What are some of your favorite moments on the record?
I think it's a great record and even now when I put it on, I'm proud of it and think it still holds up.
One of the things I really like about it are the amazing vocal harmonies by a teenage kid from Jersey named Chris [Conley], singer for the then-unknown band Saves the Day! I especially love the song "When 20 Summers Pass," which I think is one of Shelter's best tracks — really great lyrics that mean even more to me 2 decades later.
Another standout for me is "Song of Brahma," which is about a Shelter show in Buffalo where a gang of drug dealers from the local neighborhood attacked the club with guns and knives, and we barely escaped with our lives.
Ray got beaten to a bloody mess and afterwards we had to take him to the hospital. He recounted later that while he was getting his head pounded in by baseball bats, he was chanting the Brahma Samhita, ancient sanskrit prayers glorifying Krishna and the spiritual realm, thinking he wasn't going to make it out alive. Something like that you just don't forget.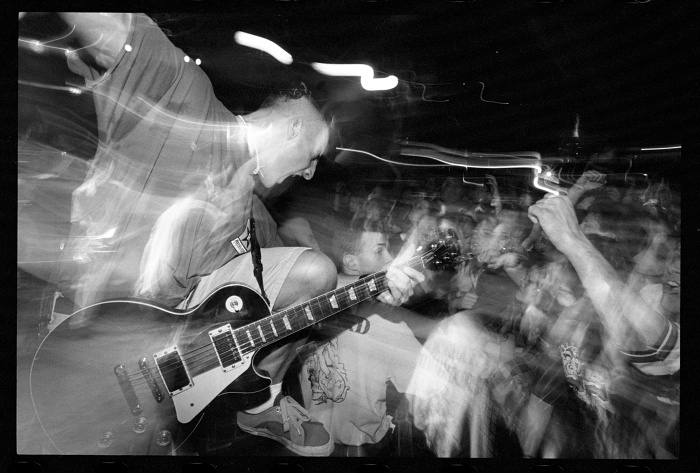 ***
When 20 Summers Pass will be released via End Hits Records. See below for the detailed info.
Physical version (December 31st in Europe, USA in February 2021): End Hits Records pre-order
Digital version (December 31st worldwide): Bandcamp pre-order
The "Why Can't I Get Through to You" single is available now on Bandcamp.
***
No Echo has launched a Patreon with 3 tiers offering all kinds of hardcore-related goodies to help support the site:
***
Tagged: shelter