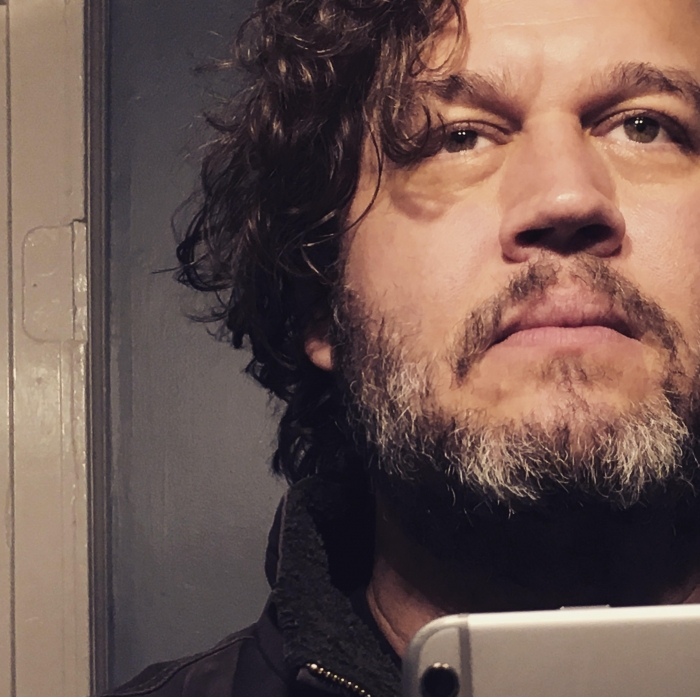 If you own a grip of Touch & Go releases, there's a pretty decent chance you have the work of Matthew Taylor already in your music collection. For years, Matthew was the art director for the hallowed label, designing album layouts for such bands as Slint, Nirvana, and Killdozer. Yeah, pretty fucking cool, huh?
In addition to his design work, Matthew is also a talented musician who handles bass duties in an excellent instrumental rock/metal outfit you should check out called Monotrope. The band's forthcoming debut full-length, Unifying Receiver, is instrumental music for people raised on Shellac, Don Caballero, and Unwound, but who also love metal.
Also a member of indie rock band Bellini, alongside Girls Against Boys drummer Alexis Fleisig, Matthew co-owns Buffalo Casting, and in his spare time (yeah, he has some of that from time to time), he likes venturing out to feed his vinyl habit. With that in mind, I'd like to welcome Matthew to the Record Collector club.

How long have you been collecting records?
When I was a third-grader, I used to collect these Marvel Comics that, in addition to the comic, contained a 45 single with a narrated story, voiceover actors and semi-experimetal sound effects. I would just listen to them over and over on repeat and zone out.
Where/how do you usually find your records these days?
Primarily online, but there's a Good Records down the street from me that l like to hit up. Sometimes the Half-Price Books. All usually distanced weeks apart.
What is the most you paid for a single record, where/how did you obtain it, and what was it?
A friend of mine in Chicago named Dave gave me a copy of a single by Green River Together We'll Never with a cover of a Dead Boys song on the B-side. The next day I was at Reckless Records on Broadway and Belmont and they had a copy for $35 and I bought it. I believe I bought a copy of the Big Black Rema-Remma single at Wax Trax for the same amount.
Of everything in your current collection, what is your most prized record and why?
In descending order of time, the Shellac The Futurist LP with my name on the back and circled. So nice. I scored a copy of the original Birthday Party single a long time ago for $2. Also the first two Plasmatics singles at VVV in Dallas for $4 each. I'm a sucker for packaging, but when the music and art are on par, the object becomes one with the time period. Also, I find that generally the art on singles is usually better than an LP.
Is there anything that frustrates you about the current record collecting scene?
No.
Which records are still on your want list that you've had a tough time tracking down through the years?
Bauhaus Dark Entries 7" + Bobby Soxx Learn to Hate in the 80's. Thanks again for coming by the studio today, I'd like to thank Yates Brown for being the first person to pre-order a copy of the Monotrope Unifying Receiver LP, out November 10 on New Atlantis. Thanks Yates.
***
Monotrope's Unifying Receiver album will be out on Nov. 10 via New Atlantis Records, can be pre-ordered directly from the label. Also, feel free to give Matthew a follow on Instagram.
Tagged: record collector