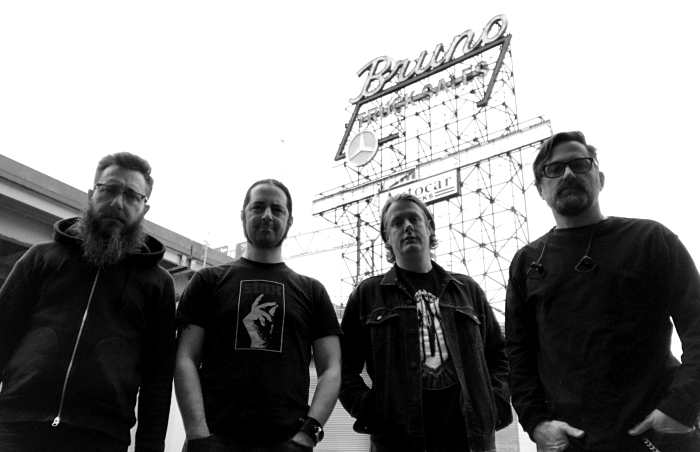 With members who have played in such NYC bands as Kraut, Eternal Black, St. Bastard, and Reign of Zaius, End of Hope first appeared on No Echo last year thanks to their 2-track D E M O. The combo's Motörhead-meets-Black Flag style serves them well, melding a sound together that balances both hard rock and '80s-styled hardcore punk.
Next month, End of Hope will be releasing their debut album, Cease & Destroy, and No Echo is bringing you a teaser today thanks to the record's riff-tastic title track:
The Cease & Destroy sessions were recorded at Suburban Elvis Studios in New York by producers Joe Kelly and Kol Marshall (Ministry, King Diamond), who both also handled the mixing and mastering. "We knew that Joe and Kol were the guys who could capture the live sound of the band," says guitarist Ken Wohlrob. "I had worked with them on all the Eternal Black albums, and it was key that we get across what people were hearing at the live shows. That attack, the wall of volume that is such an important part of what we do."
End of Hope have also dropped a digital single of their cover of Discharge's classic, "Protest and Survive," which is streaming below:
Cease & Destroy will be out Nov. 19 and can be pre-ordered on Bandcamp. Give End of Hope a follow on Facebook and Instagram.
Tagged: end of hope