I have known Dave Galgano since the mid-'90s and our friendship started while he was the roadie for his younger brother's band, Dahlia Seed and I would drive the band Garden Variety to shows in my van. In the last decade, we have bonded over being avid collectors of punk/hardcore and metal records.
Dave is a fixture at the tri-sate area record shows and you will always find clean, decently priced gems at his table. He prides himself on having records for sale that most others don't and the collector in him shines through in how he treats his customers.
It should be said, Dave has one of the most impressive collections of underground '80s music I have ever seen. We hope you enjoy his insights into the collector's world.
Also, if you have a collection to sell (big or small) get in touch with Dave, he will always treat you right.
How did you get into collecting records?
This is a tough question…Honestly, I would say that even though I was obsessed with music from a very early age and began seriously buying records obsessively at about the age of 15 or 16 I really didn't start to collect records until probably the early '00s when I started buying different variations of some of my favorite punk and metal records.
I also got caught up in variation collecting the Hydrahead Records stuff that was coming out at the time. Prior to this time I was just buying the things I liked and I wasn't concerned at all with collecting, I was satisfied just having a single copy of a record to listen to.
What was the first record you bought with your own money?
The first record I remember buying at a local mom and pop record shop was the Sweet – "Love is Like Oxygen" single in 1978, I was 11 at the time, and I probably didn't use my own money to purchase it.
A few of the other records I remember buying at a young age, with my own money. and in no particular order were Cheap Trick – at Budokan, Rush 2112 and A Farewell to Kings and of course AC/DC – Back in Black.
Tell us about growing up in NY, did the NYHC scene have a big impact on you?
The NYHC scene had a big impact on me as far as the music goes, but I was not a regular at CBGB etc. I actually was full on into heavy metal from about 1983-1988 and I mean full on obsessed with the underground world of tape trading and especially demo tape collecting.
I started writing to bands in 84 to get demo tapes that I would read about in fanzines like Metal Forces and Kick Ass Monthly, etc. I started going to metal shows at L'amour in Brooklyn in '84 and would regularly go to metal shows all around NYC for the next 5 years give or take, but around '87 punk rock started to infiltrate my metal world largely thanks to Agnostic Front, Misfits, and Dead Kennedy's. etc.
One day, I was at Record Stop in Hartsdale, New York, one of my regular spots for buying records back then, and I bought a Sick of It All REV #3 7" on red vinyl basically on a whim and was blown away, and of course being the obsessive music guy that I am that lead me into the NYHC scene, but like I said my involvement in the actual NYHC scene was mainly focused on the music and not the scene itself.
It's funny but I felt old in 1988, I was 21 and my younger brother and his friends were 15 and going to the CB's matinee's and I just felt like I didn't belong in that scene. I guess I felt like a grizzled old veteran of the metal scene at that point and that the hardcore shows were for the younger kids.
I did, however, manage to see a few shows at CBGB, the Anthrax, and City Gardens despite my advanced age [laughs].
What were your favorite record stores growing up?
Tapeville USA in Nanuet, New York (Rockland County), The Record Stop, Mad Platters and Rockin' Rex in Westchester, and Rockn' Roll Heaven in Jersey. Also Slipped Disc on the Island, but I only did mail order from them.
What is your collecting philosophy? What do you collect and why?
My collecting philosophy is if you see it buy it because you may never get a second chance at a rare record. At this time I am still mainly collecting punk and heavy metal, though I do listen to other genres of music and buy records in other genres of music, but it is still mainly the '80s punk, metal and hardcore records that I am chasing.
We all have one record that we sold that we completely regret, what is yours?
Honestly, I don't have any regrets as far as selling one individual record. I did sell a bunch of metal LPs and some demo tapes in the early '90s to pay the rent, but I eventually bought most of them back over the years.
You are a prominent record dealer at the many record shows we have here (pre-COVID) in the NY/NJ area. How has selling record shaped your collecting philosophy?
I'm not sure, but if nothing else being a collector and a dealer allows me to look at things from both sides of the dealer table. I mean I know what it is like to search long and hard for a record and it is a really cool feeling when I can put a record into someone else's hands who has been searching for that special piece of vinyl.
I'm a dealer as a hobby ,as you know, for me it is all about finding records that aren't being appreciated and getting them into the hands of people who will appreciate them, It's really that simple for me.
How do you find records to re-sell? Any funny stores from that?
I find records 100% by word of mouth, and by treating people right when I buy their collections. I tend to work on small profit margins, and hope that the people who sell their records to me will be happy and will recommend me to their friends who are looking to move their records.
Funny stories, not so much funny but there are a few scary ones, like buying records in shady places from shady people with no questions asked.
What do think about the values of rare punk records skyrocketing? Do you think the bubble will burst?
I honestly hate the skyrocketing cost of vinyl these days and even as a seller I hope the bubble does burst. I also think shill bidding on Ebay is a serious problem at the moment and I think a lot of these big sales we are seeing may not be on the up and up.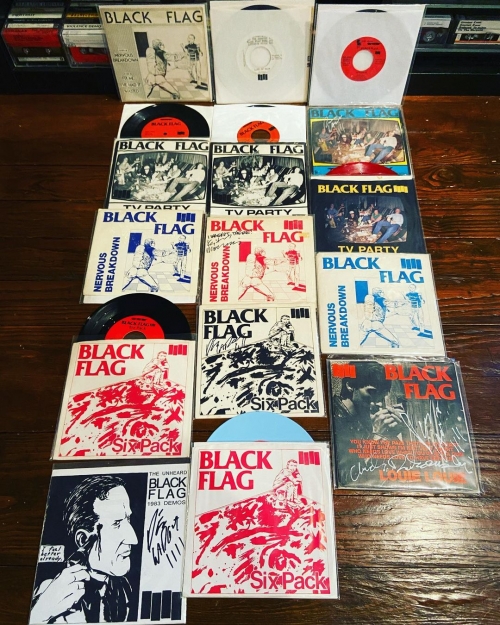 What's the most you ever shelled out for a record?
The most I ever paid for a record was…come on, man! Are you trying to get me in trouble with the Mrs.?
Let's just say that I bought a Fix - Vengeance, and a Misfits Cough/ Cool in the past 3 years.
What records are still on the top of your want list?
The top of my want list: Bad Brains "Pay to Cum" with Pic Sleeve, Big Boy's Frat Cars, Send Help 7 inch on Mutha, Misfits small hole Three Hits From Hell, Misfits white vinyl Three Hits From Hell, Misfits Earth A.D. color vinyl and a couple Samhain color variations.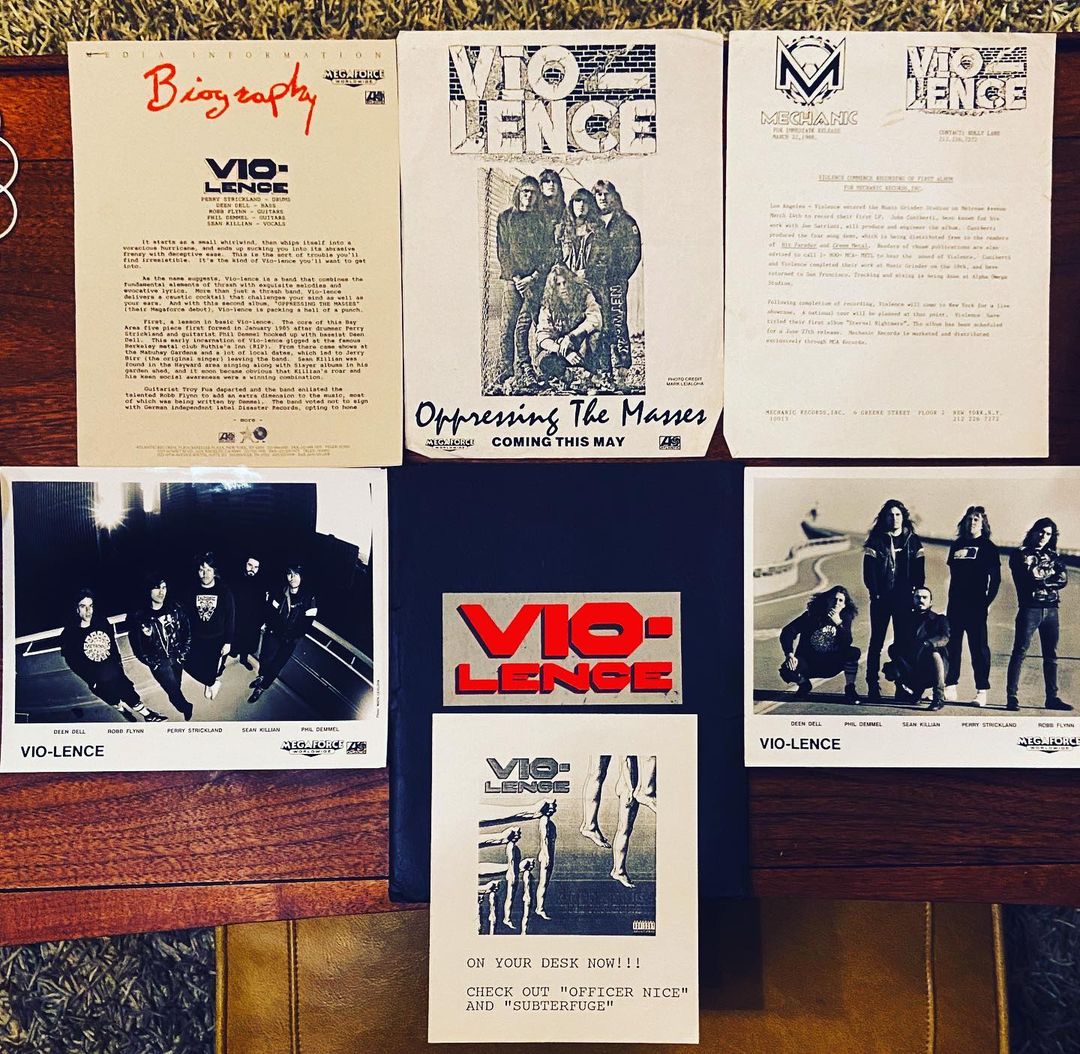 Is there anything that really bothers you about the collecting scene?
I don't have a problem with the collecting scene in general. I guess a pet peeve is people that are only in it for the money. I've dealt with people who have zero nostalgia for the punk and metal records they bought as kids and they'll tell me all they care about is how much money they can sell their records for, I just hate that people see dollar signs instead of having a genuine appreciation for the music.
I hate it when I mention a record to someone and instead of discussing the actual music, good or bad, the first thing they say is, "You know how much that records worth?"
Do you plan on growing old with your records or do you have an exit strategy?
I have been thinking about this a lot as I am turning 54 in a few months. I decided about a year ago that I was going to collect for another 20 years as long as my health and finances allow and then I will start to sell off my collection.
I have no kids and no one to leave my stuff to, so I would like to pass it all on to people myself and not have my records end up with a clean out guy or with someone who just sees dollar signs.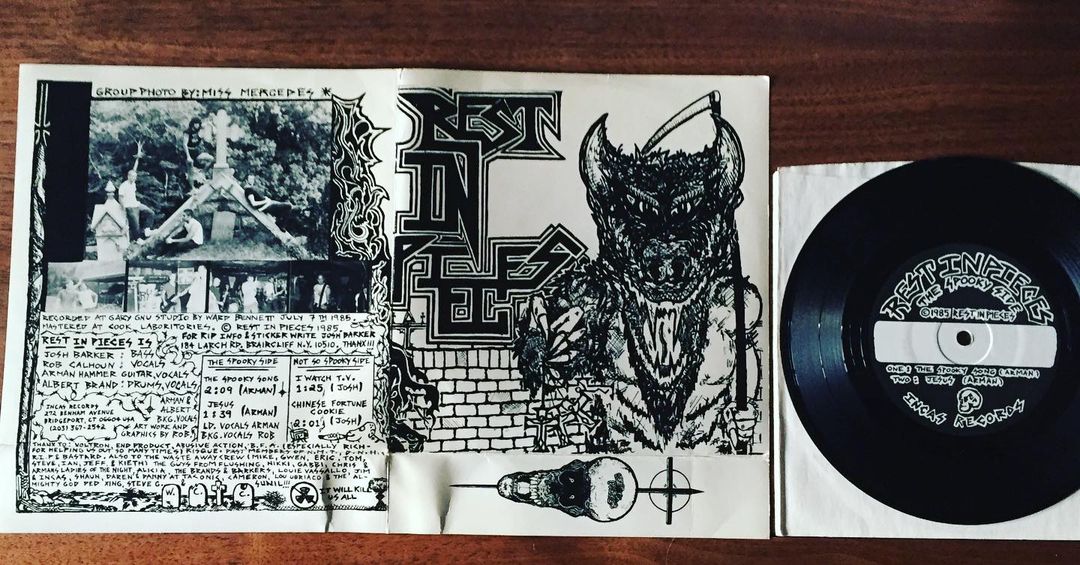 What's a record or genre in your collection that might surprise the readers?
I think most people think I only have metal records which is sort of funny to me. I actually love '80s new wave and dark wave stuff, I like indie rock, there's a bunch of cool '90s emo bands I enjoy from the days of standing around Jon Hiltz's' basement and riding around the country in a van with my younger brothers band back in the mid-'90s .
***
Follow Dave on Instagram.
***
No Echo has launched a Patreon with 3 tiers offering all kinds of hardcore-related goodies to help support the site:
***
Tagged: record collector