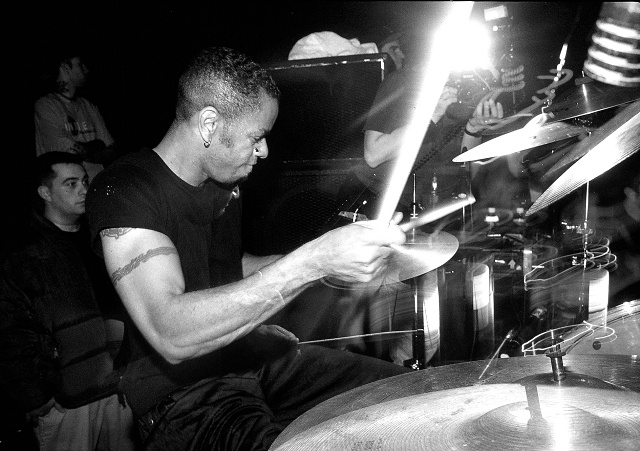 Better Than a Thousand didn't last that long, but for a few years in the late '90s, people throughout the hardcore community fell in love with the hardcore band's back-to-basics approach and positive energy.
Comprised of musicians who the scene already know from such groups as Youth of Today, Damnation A.D., and Shelter, Better Than a Thousand released two albums—Just One (1997) and Value Driven (1998)—before calling it quits. Though the records came out over two decades ago, new generations of hardcore fans keep discovering them.
With both Just One and Value Driven receiving the reissue treatment by End Hits Records next month, I spoke with Better Than a Thousand's Ken Olden (mainly a guitarist in the band, he also played drums during their run) in honor of '90s Hardcore Week on the site.
When/how did your relationship with Ray Cappo begin, and how How did Better Than a Thousand come to be?
I first met Ray in 1988 at a Youth of Today concert in Washington, DC at a venue called WUST Music Hall (now home to DCs 9:30 Club) about 2 weeks before their album We're Not In This Alone came out. The show was running way behind and even though YOT was headlining, they only had tie to play 3-4 songs. A couple years later, Ray was in the DC suburbs fairly often at a Krishna temple in Potomac, Maryland, and I'd bump into him in the area.
My first band, World Collide, played a bunch of early '90s shows with Shelter from Boston to Miami, so we saw each other sort of often. Worlds Collide's other guitarist was Graham Land, and he eventually joined Shelter and moved to New York City. At some point, if I remember correctly, Worlds Collide's drummer had almost joined an early Shelter lineup too. And by 1994 and 1995 Ray and I did a few various music projects together.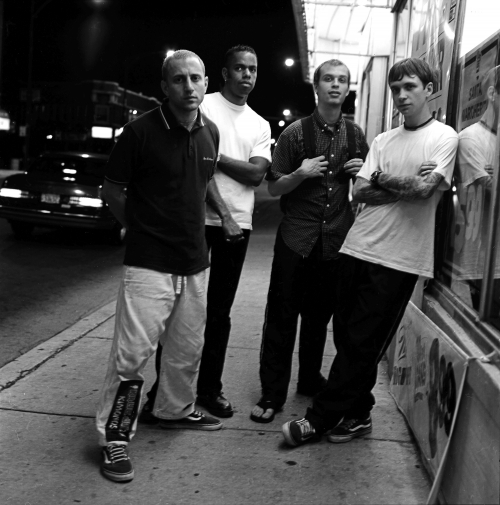 Since it's the first Better Than a Thousand release, what goes through your mind when you listen to Just One all these years later? Are there things that you would tweak if you go back in time, or are you happy with the way everything turned out?
Just One started out as a demo that Graham and I had put together to start a new band. Our other hardcore band, Battery, seemed like it was going to be on a long hiatus, so we started what turned into Better Than a Thousand because we both liked being in a NYC style hardcore band. So when I listen to Just One, I think about a lot of things that would've been different if we had known Ray would end up singing on it, and it would turn into a release on Revelation Records. I'd tweak a lot if I could do it all over but I appreciated the raw effort being mostly retained from start to finish.
You were also playing in Damnation A.D. at the same time as Better Than a Thousand. How would you describe the difference in approach for each band? Someone would think the BTAT stuff to be way simpler to the DAD material, but I wanted to get your take on it.
With Damnation, I was pushing my limits on the writing and production, so everything with extremely deliberate and also time consuming. I got a lot from Damnation personally because some of the songs we played were close to my limits as a guitar player, and it was rewarding challenging myself all the time. With Better Than a Thousand it was effortless because the songs were easy for me to play, and it was much more about the energy and message of the band. This helped because we could play shows or even tour without and rehearsals.
Hardcore was in our blood so playing these songs was as easy as breathing.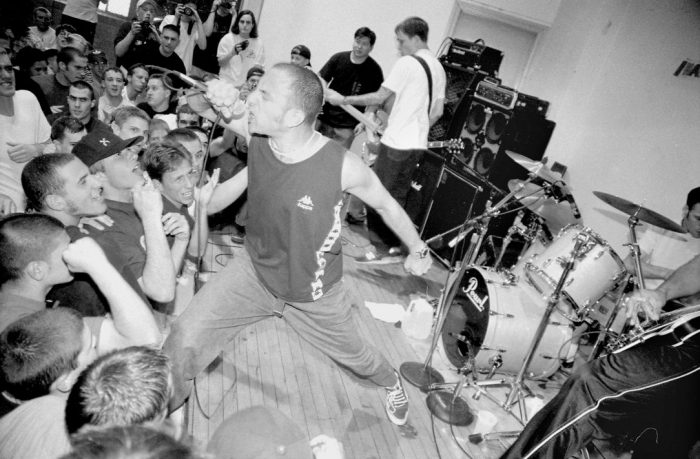 Though they came out pretty close together, how would you describe Value Driven versus Just One? Perhaps, you see them more as a Part 1 and Part 2 sort of thing?
I would say Value Driven was us realizing we had created something special and making a much more deliberate effort with the execution of writing and performing. We still maintained our punk/hardcore DIY energy, and didn't over-write or over produce the record, but we still wanted this to be major growth after Just One, and I felt like we achieved that.
Looking back at the Better Than a Thousand days, how do you think you guys were received? Do you think the hardcore scene in the States was in good shape during that era?
Yeah, I thought the over ll scene in America was strong in the mid-'90s. Most of our shows were packed, and everybody brought all their spirit to the shows and we brought everything we could too.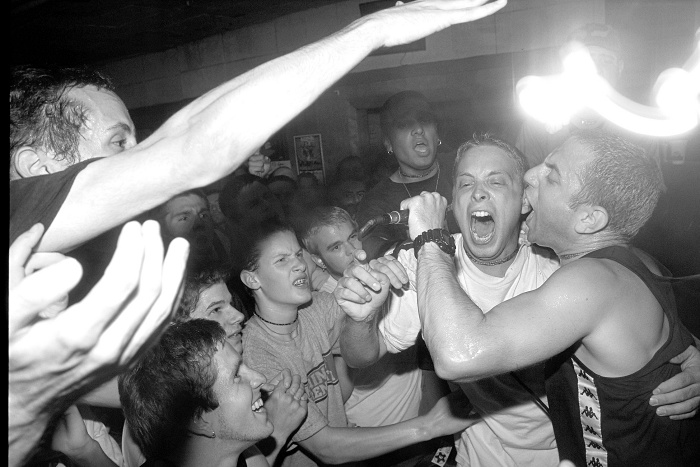 If you had to pick one song from both albums you think best captures what you guys were trying to do with Better Than a Thousand, what song would you go with?
If I had to pick one song it would be "Demand Independence."
***
Pre-order Just One and Value Driven at Deathwish Inc (US) and End Hits Records (Europe) today.
***
Donate a few bucks to help with No Echo's operating costs:
***
Tagged: 90s hardcore week, battery, better than a thousand, damnation ad