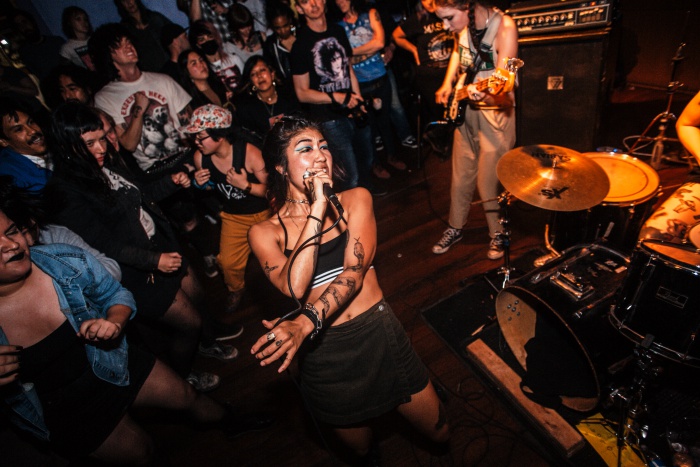 From April 11 to 14, hardcore heads from all over the globe will be congregating in Washington, DC for Damaged City festival. This year, the event will feature Despise You, Screaming Females, Krimewatch, S.H.I.T., Hank Wood and the Hammerheads, Regional Justice Center, and many more acts. It will be Damaged City's seventh installment, an impressive feat that is not lost on one of the fest's founders, Chris Moore. "I thought we would do it for maybe one or two years. I'm surprised honestly," he tells me.
Chris is also a musician who you might know from such bands as Magrudergrind, Sick Fix, Repulsion, and Coke Bust, who will be part of the Damaged City festivities this year. I ask him if it gets any easier now that they've been doing it for so long, or does the popularity of Damaged City only raise expectations from the planning and booking side of things. "Like more bands reach out to play, which is cool because you find out about bands you haven't heard of.
"Logistically speaking, it's gotten a lot easier doing it at the Black Cat. The church was amazing but you have to do everything yourself: Bring in the PA, set up the venue, get people to run the door, security, clean up, etc. We also had to worry about angry neighbors and cops all the time. Having the threat of the fest getting shut down because of noise complaints or quasi-legal occupancy is not worth the risk. Especially when you have so many international bands and people coming to the fest."
I asked Chris if he's able to take in and enjoy the fest as it is happening, since he's so busy with the logistics. "Doing it at the Black Cat has made it a little easier to enjoy the fest, but I still end up running around making sure things are going smoothly and nothing has caught fire," he laughs.
There's gotta be a huge sense of both relief and pride once the fest is finished, but how much anxiety does Damaged City give Chris throughout the rest of the year? "We start working on it maybe a month after it finishes. The real anxiety is around the time of the first announcement. Making sure we have something strong enough to put out there. A lineup that we are stoked on and that we think other people will be too. The other big stress inducer is the few weeks right before the fest happens. Making sure we've sold enough tickets and hoping that no bands drop. When the fest is over I use the following week to relax and wind down."
Despise You, Screaming Females, S.H.I.T, Mil-Spec… that's just a quick example of the disparate styles of hardcore/punk the fest booked this year. How conscious is Chris and Damaged City cohorts of being very diverse when they're booking the lineup? "Very conscious. As each year goes by, we try it make it more diverse and the lineups a little more eclectic. It's a fest of people who share that DIY punk ethos."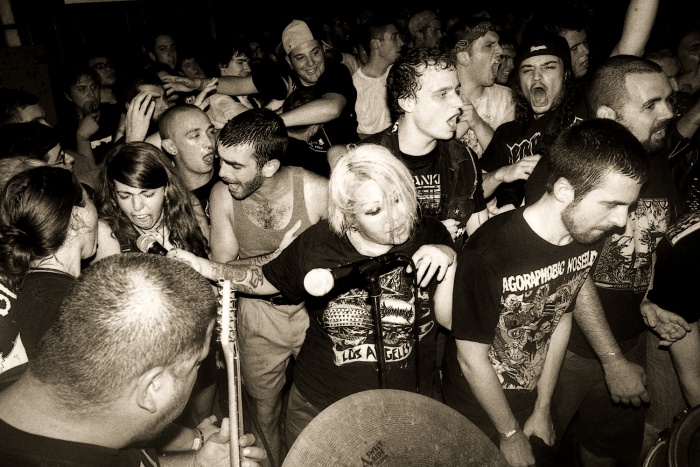 The last question I hit Chris with is if had to pick one artist this year that people might sleep on but shouldn't, who would that be? "I would say you shouldn't sleep on any of them [laughs]. But if I had to chose, I would say Rotten Mind from Sweden. They used to be in a band called Agent Attitude and this band definitely harks more on the Vicious/Masshysteri vibe."
Damaged City 2019 will go down April 11 - 14 in Washington, DC. Ticket and schedule info is available here.
***
If you're shopping for vinyl, CD, and cassette hardcore titles, head to No Echo's partner store, Reverb LP, to see what they have available. Every purchase you make helps No Echo with site costs.
Tagged: coke bust, damaged city, despise you