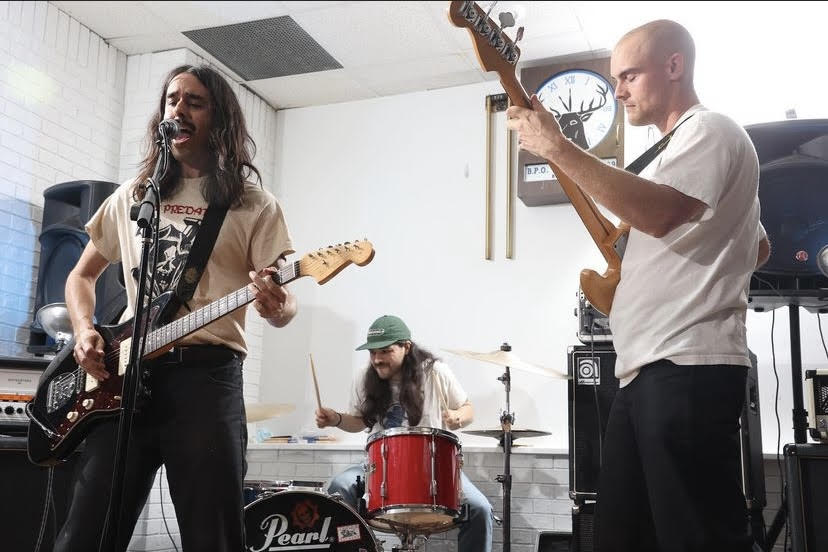 This may or may not be a hot take but I firmly believe rock bands with members tethered to hardcore and punk smoke rock bands with a civilian background. From how hardcore and punk songs are written and performed, to the ethos and culture of these worlds, these are valuable characteristics that can make a "rock" band outshine "civilian" rock bands time and time again.
Its stylstic spectrum casts a pretty wide net; even more so by today's standards, but in general, hardcore has a rich history of bands from our scene going beyond the confines of the genre and creating something different and pretty damn interesting to listen to.

One of the bands currently featuring members from the hardcore scene that's aiming their sonic sights at a more contemporary rock/alt/adjacent world is Prim. I had some time to chat with the band's guitarist/vocalist Kevin Flores and and drummer Mark Ramos about their connection to the hardcore scene, the band's sound and influences, and future plans.
Give readers a brief background into Prim. When did the band form? Who does what?
Kevin Flores (guitar and vocals): Mark (drums) and I started in Houston back in late 2019 then recruited Hayden Wander (bass). Mark took some effort to convince me to do vocals for the project since I just wanted to play guitar but obviously he won that fight and honestly I'm glad he did.
Have y'all been in previous bands prior to Prim?
Kevin (guitar and vocals): I've played in a few bands out of Houston like United Races, blasé, Gain, Private Eye and now I play in Worn and Apex Predator. Mark was in Paranoid Chant and Might. Hayden played in Ruiners and now downtown, nowhere. It feels great to have been part of such a diverse and booming scene.
Playing with our homies Skourge, Dress Code, and Back to Back which felt like every other weekend was really something special. Not to mention going to Chaos in Tejas which was an absolutely unmatched fest.
Being from Texas, there's a long lineage of hardcore and punk bands but I'll be honest, my familiarity is much more with the more "HC" leaning realm of things vs the more adjacent and straight up punk worlds. How's the Houston scene right now? We [Rejection Pact] played ALYK in Tulsa back in Nov and I gotta say, you could tell what bands were from Texas just based on the reactions they had and how hard they were putting on for each other?
Is there anything you'd like to see improved about Houston?

Kevin (guitar and vocals): Regarding the Houston scene, since I moved to Seattle back in 2021, my finger isn't as on the pulse as for what Houston has going but the torch has kinda been passed down to Substance I feel.
Now with bands like Mexican Coke making rounds it seems like they've got their own special thing to see and you love to see that for the next generation. They've got something real authentic going on and I've got nothing but love for those fools and their bands.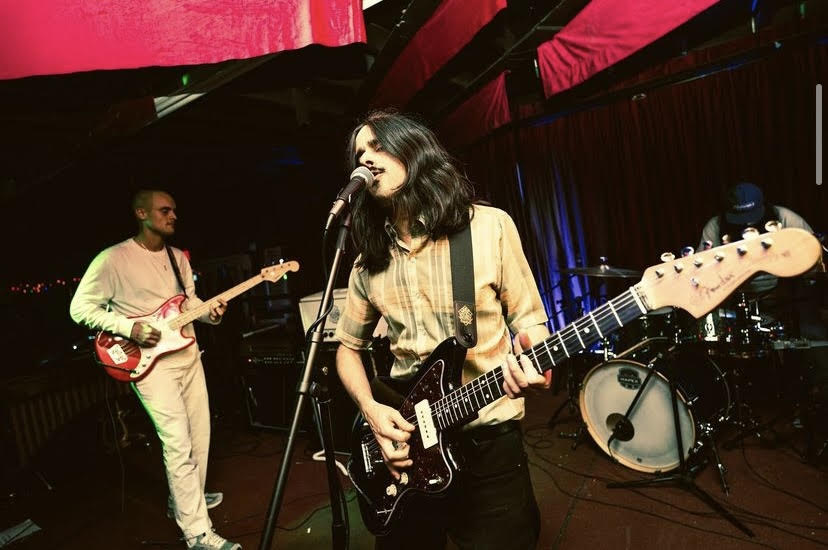 With Texas being such a giant state, do you find touring out of Texas more difficult?
Kevin (guitar and vocals): Doing the tried and true Texas run always feels good. Seattle has the same kind of issue where it's a cluster of cities that's secluded from the rest of the country. But we've toured a few times on mostly shorter runs though. Most recently we went out with Trembler and Palefade on the west coast which was a ton of fun.
I'd say Prim falls in that cool sweet spot of the encompassing "adjacent" term where y'all could fit in on a hardcore bill as well as a more punk or indie/rock bill. Has that been the case for the band?
Kevin (guitar and vocals): Yeah, I definitely think we can rock most mixed bills. We've played with Ozone, C4, Prospect, Brain Tourniquet, and then on the other spectrum Supercrush, Sun Spots, Trembler, and Soft Blue Shimmer, just to name a few.
Playing with hardcore bands can be a little funny but it's always fun to tell people to pack in for us because there ain't gonna be any moshing for our set.
Different bands have different reasons for starting? Does prim have a goal? Or an agenda or like purpose to the band beyond playing music?
Kevin (guitar and vocals): We are a band of band guys through and through. We love shows, we love touring, and we love creating together. We just want to do as much of that as possible for as long as possible.
On top of that it's an outlet for me to express some feelings I don't know how to put in direct ways. I've poured my heart out a bit in our songs and as a personal journey it's helped me feel fulfilled.
It seems like y'all have members scattered across different parts of the country that also play in other active bands, is juggling/managing that challenging? How do you work around that?
Kevin (guitar and vocals): Initially we were going to be a three piece band but when I moved to Seattle and Hayden moved to New York we had to pivot from the core group so we've gotten other people to play with us, most recently our pals KT (guitar and vocals) and Shane (bass and being really hot).
I don't want to call them fill-ins because once you play with us you're part of the crew and you're so much more than just filling in for someone else.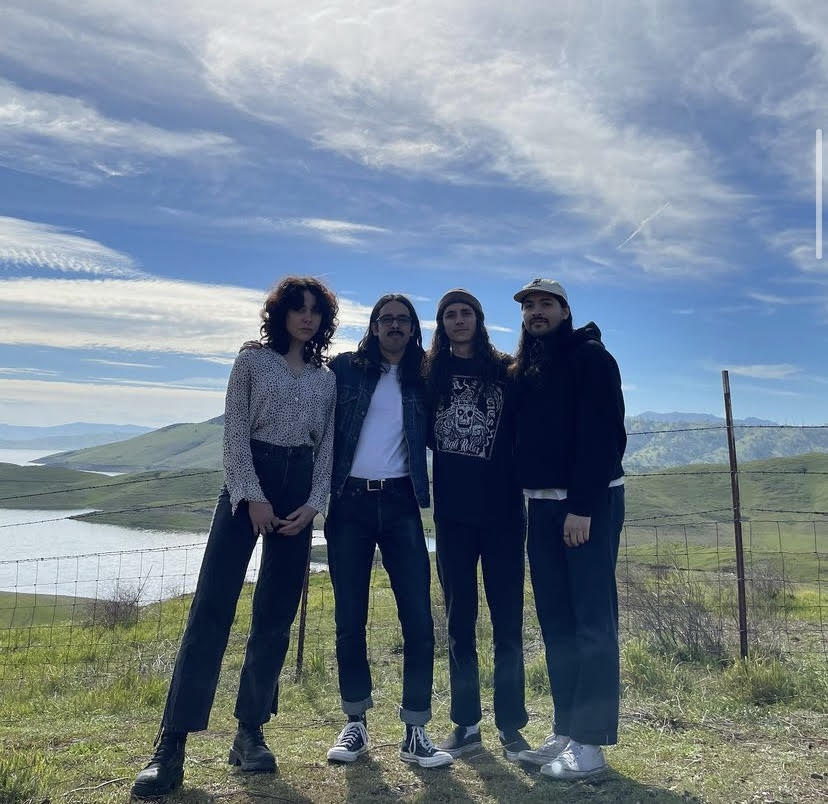 We kind of teeter on being a collective at this rate and it feels great to have so many people be a part of this project giving their own style and flavor to it even if it is just for one night.
For instance we played with Supercrush last weekend and I was the only "core" member playing that gig. We're flexible and it's fun.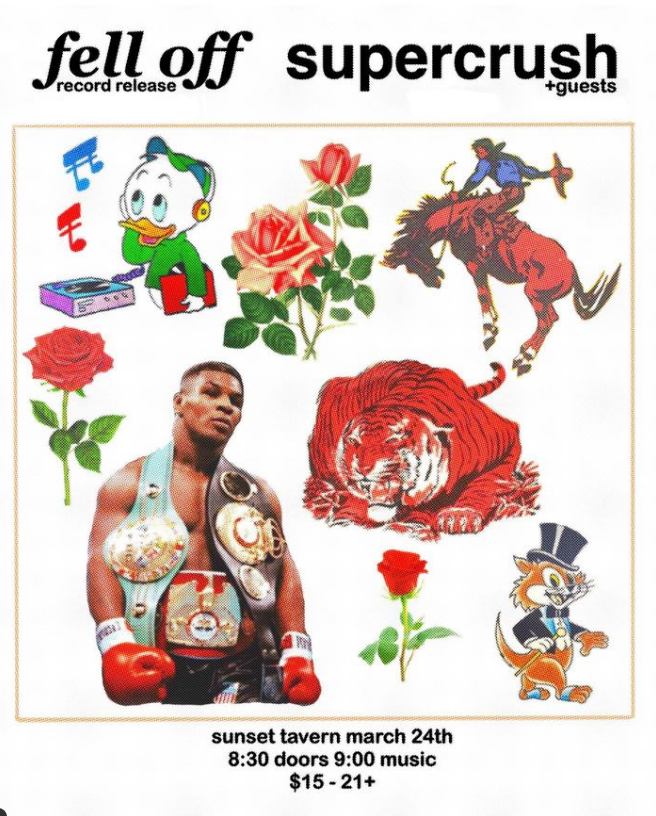 You and I seem to share a lot of similar tastes when it comes to HC based on the nonsense I post on Instagram, and imo it kinda makes sense you'd be drawn to the more "straight forward" faster side of HC and playing in a band like PRIM. Do you draw inspiration from HC and punk when it comes to how Prim writes as well as operates as a band?
Kevin (guitar and vocals): Just playing in so many hardcore bands and currently doing that makes it hard not to be influenced. Even if we have a down tempo song I want it to hit hard or have a certain intensity. It's the way my brain is wired
Outside of hardcore/punk, where else does the band draw inspiration or influence from?
Kevin (guitar and vocals): We've got all the influences you'd expect like Dino Jr and Lemonheads but some that resonate with me outside of that are The Weakerthans. I love his [John K. Samson], writing style and lyrics. They're clever but also direct enough to get a point across.
I'm also perpetually obsessed with Milk Music Mustic 100's but the influence list can go pretty long.
Y'all have done a couple EPs and singles, any plans to release a more long form release like an LP or continue to release shorter pieces?
Kevin (guitar and vocals): We want to get some more leg work done by touring and playing gigs. Plus we have a split with some friends floating around and we just recorded a song for a Seattle Alt Rock compilation so we only have small releases for now but we are definitely in the process of writing for a longer release.
We are hoping it'll be ready by 2024 but there's a lot to be done before then.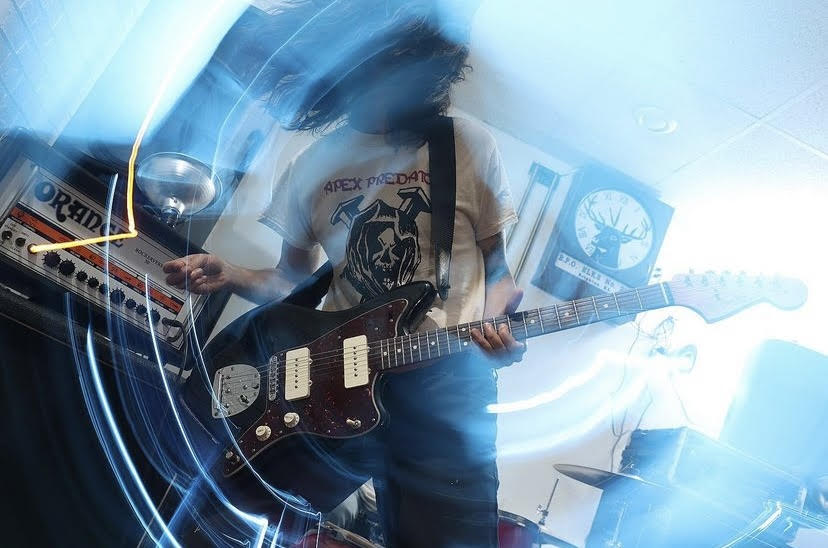 What's the future hold for Prim? What's on the horizon?
Kevin (guitar and vocals): Well, we have that compilation I mentioned coming up that we are excited for but there will be more details on that when the people putting it together are ready.
Outside of that we are trying to plan for some Texas runs and other tours this year that will follow a Sunday Drive Records/Coreruption Records showcase in the summer.
Just trying to get everything in line but we'll be announcing things once they're solidified this year.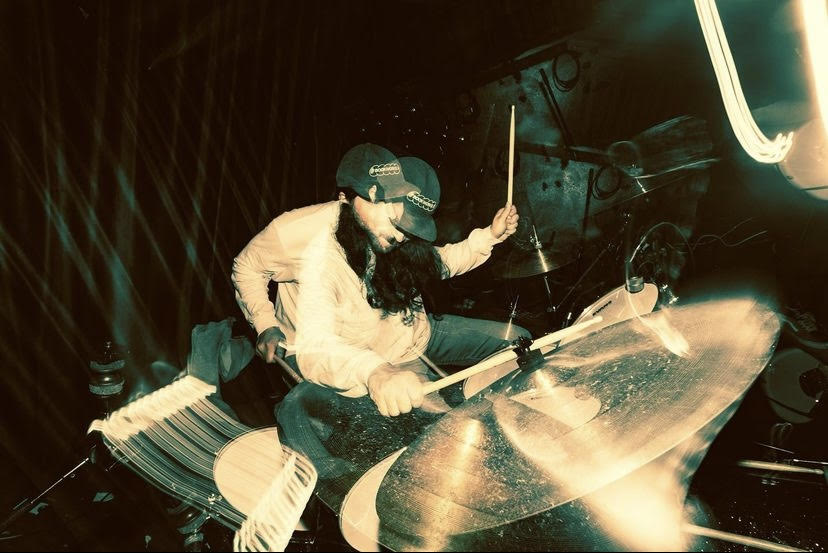 Some quick hits:
Favorite Texas bands: Past & present?
Kevin (guitar and vocals): I know I'll forget some and I'll get shit for it but right off the dome Hatred Surge, Insect Warfare, Mammoth Grinder, Iron Age, Power Trip, Glue, Back to Back, Skourge
Iron Age or Power Trip?
Kevin (guitar and vocals): Can't choose [laughs].
Bitter End or "winner of previous question"?
Kevin (guitar and vocals): ALL THREE!
Favorite show you've attended in Texas in the last year?
Kevin (guitar and vocals): I've barely been to any since I'm in Seattle but Ozone, Worn, Brain Tourniquet, UNIT, and then us doing a secret set in Fort Worth I think was overall great.
Mark Ramos (drums): The Gag/Sun Spots/Mexican Coke show @ The End. It was super packed and everyone was moshing hard. It was sick.
Whattaburger good or bad?
Kevin (guitar and vocals): Whataburger is god tier and haters can see their way out.
Favorite Title Fight release?
Mark (drums): Floral Green
Kevin (guitar and vocals): Shed is a perfect record. No skips.
What are some Texas bands/artists people need to pay attention to?
Kevin (guitar and vocals): We played with true to form last year and they absolutely blew us away. DA/ZE and Bleed are definitely some to keep an eye on.
Any last words or shout outs?
Kevin (guitar and vocals): Shout out Coreruption Records and the whole crew Strange Joy, Ozone and everyone else. Shout out Never Again, DMIC, and everyone that's been supporting us. We're having a great time.
***
Hit up the Prim Linktree to find all of their social media pages.
***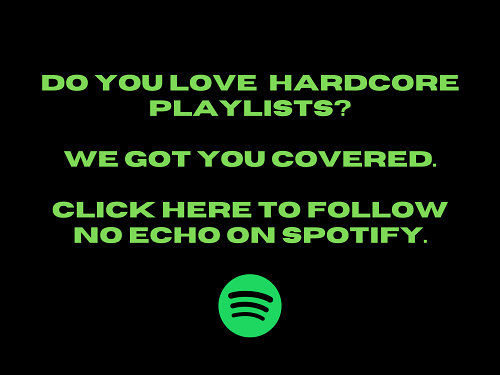 Tagged: prim