A few weeks back, Robert from Life.Lair.Regret. Records hit me up about a new addition to his label's roster. Within a few seconds of listening to Pure Instinct, I knew I had to cover them on No Echo.
With an energized attack that will have many folks bringing up the original Youth Crew era and also bands like Mindset, Berthold City, and Carry On, the Sydney, Australian outfit keep their songwriting lean and mean. Some readers might know Pure Instinct as Fearxless, their previous moniker, but either way, the band is gearing up for the release of a self-titled EP and I have a track called "Justica" ready to roll for you guys.
"Basically, the song is about the parallels drawn between the injustices faced by indigenous people here in Australia, and the Mapuche people of my parent's homeland, Chile," Pure Instinct vocalist Simon tells No Echo. "The more I learned of the ongoing marginalisation and attacks on sovereignty faced by both groups, it became clear to me that both the Chilean and Australian government continue to operate as violent colonial entities. With that being said, as public discourse moves towards reconciliation, I think people like myself must recognise that without addressing past injustices in a meaningful way, there will be no progress."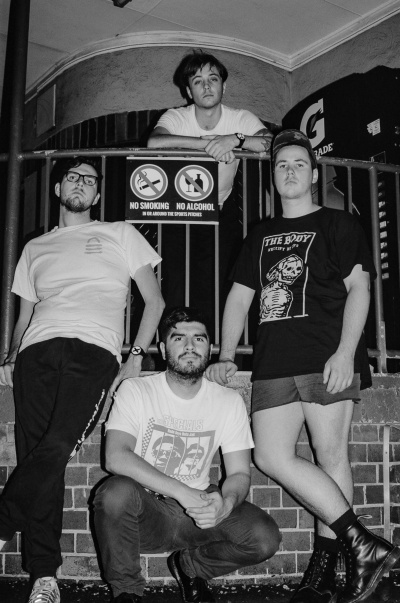 The Pure Instinct 7" EP will be out soon via Life.Lair.Regret Records in Australia and Ugly and Proud Records in Europe. You can also download it on Bandcamp, but if you're anywhere outside of Australia and Europe and want a physical copy and you're afraid of the international postage fees, hit up [email protected].
Tagged: pure instinct