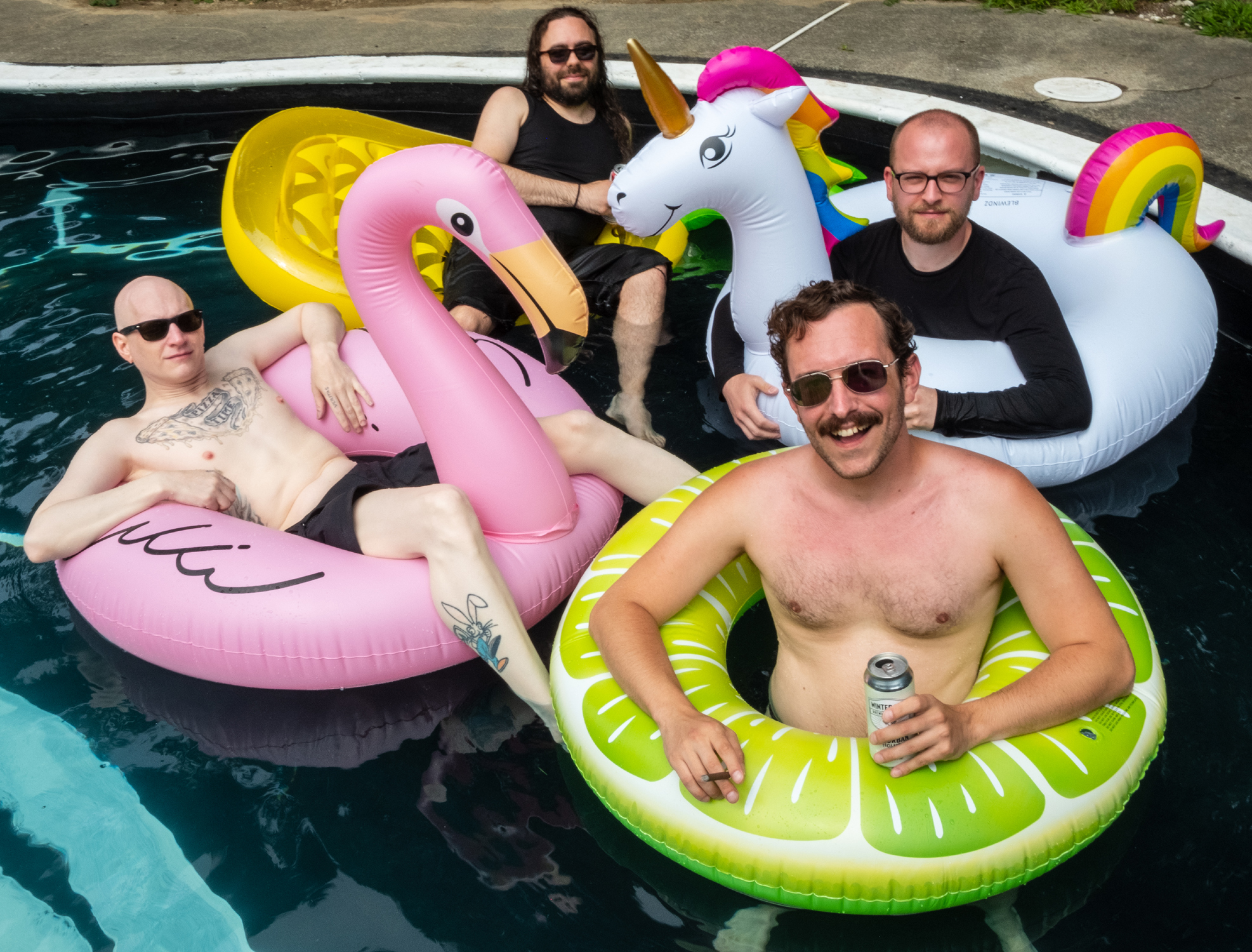 With influences ranging from '90s Swedish melodic death metal to '90s North Shore metalcore to classic screamo, Crowfeeder originally formed by Derek Paul and Adam Norton in 2010 as a two-piece (guitar & drums), spending most of the decade writing and playing shows. They released their debut album, No Flowers, in 2017, gaining an Editor's Choice nod from Invisible Oranges that year.
Five years later, Crowfeeder's sound was expanded with the addition of Brian Linehan from SkyTigers on bass and Sean Cahalin (who recorded No Flowers) on guitar.
A perfect showcase of the Boston band's sound can be heard on Dirt, their first release since their debut record. It's a trip that veers into everything from sludge to crushing metal to prog-laced epic excursions of space and atmospherics.
No Echo got the premiere of the EP streaming for you guys below:
"Much of the content of this EP is inspired by the writings of Carl Panzram, a turn-of-the-century serial killer and drifter whose childhood abuse and treatment in youth prisons turned him into an unrepentant monster. In fact, his writing only exists because a single empathetic guard gave him a voice by smuggling him a pencil and paper during his overnight shifts," Derek Paul told No Echo in an email.
"We had set out to write a concept EP about his life and writings, but over time this shifted to focusing on how a person's past can shape or break them. Panzram was someone who could have just been a bastard, but the world molded him into someone whose final message to the world was: 'Hurry up and bring on your electric chair. I want to leave here and take a nose-dive into the next world just to see if that one is as lousy as this ball of mud and meanness. I am sorry for only two things. These two things are: I am sorry that I have mistreated some few animals in my life-time and I am sorry that I am unable to murder the whole damed human race.'"
Adam Norton added: "Panzram sought a demented form of revenge on the world throughout the rest of his life. He was such a malevolent force of utter hatred and rage to the bitter end. Some of the lyrics on the EP are taken as quotes from his letters written in prison (for example, 'Today I am dirty, tomorrow I will be just dirt / My only regret is [that] I wasn't born dead').
"His spiteful perspective when reflecting back on a life of crime and aimless exacted vengeance served as thematic starting points for each song. Seeking retribution on those who have wronged you. Firmly awaiting a welcomed death. We abstracted from this perspective to more directly applicable and personal past experiences as well, like cutting ties with toxicity to live on your own terms."
Dirt will hit streaming outlets on August 19th (Bandcame pre-order / Spotify pre-save).
Upcoming Crowfeeder shows:
August 27th - Everett, MA @ Bone Up Brewing (6th Anniversary show)
September 4th - Montague, MA @ RPM Fest

Crowfeeder on social media: Facebook | Twitter | Instagram
***
Help Support What No Echo Does via Patreon:
***
Tagged: crowfeeder