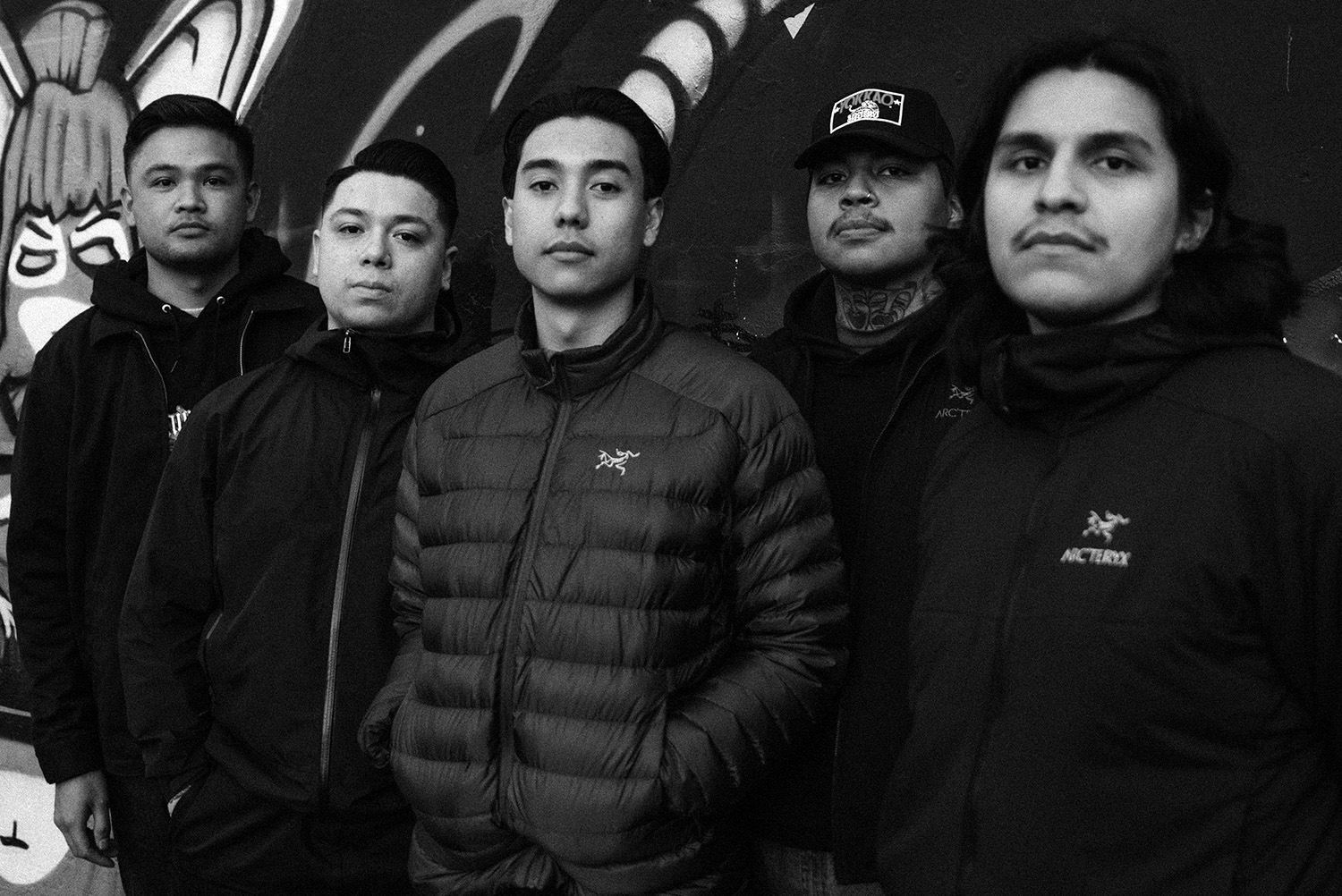 Back in January, I included Field of Flames on my 12 Newer Hardcore Bands to Check Out in 2022 list, so you should already know how I feel about them. Dave Mandel of Indecision Records (Power Alone, School Drugs) apparently felt the same way since he's signed the Northern California metallic hardcore combo to a deal.
"There was actually no prior connection or insight with the label before our link up," Field of Flames vocalist Justin tells No Echo about their partnership. "I think one of Dave's friends went to visit the coffee shop where our guitarist, Josef, works at. I guess he mentioned to Josef that the label was interested in getting in contact with the band. At that point, he just referred him over to me and it kinda went from there. This had all of us pumped because we're all big fans of some of Indecision's notable artists."
The label will be issuing Field of Flame's upcoming debut LP, Constructing a War Against You, this spring. Today, the band has dropped the album's crushing title track to tease its release:
So, why did Field of Flames decide on this one specific song to launch the album's campaign? "I wanted this track to really come off as a really aggressive re-introduction to the band for people who may have never heard of us," says Justin. "It's not as much of a personal track for me with a deeper underlying meaning, and I feel like the song title and lyrics really speak for itself as most hardcore tracks tend to do."
He continues: "Bottom line up front, all of us in this band take a lot of pride in our scene and being apart of hardcore in general. I'm proud of all of my friends and everyone who's been contributing so much specifically to Northern California hardcore. I think where this track gets personal for me is when trying to describe the way I feel about weirdos who try to exploit hardcore for bullshit reasons or just come and go from the scene to gain some kind of personality through attending shows only to end up dropping out.
"I don't want to come off like I overthink that kind of shit all crazy like that, but yeah, that's what this song is about. I don't have any direct influences of who I try to write lyrics like for this specific track. But I will say that I take general influence from the aggressive lyrical content from older Victory Records bands. Some of my favorites to include Blood For Blood and Integrity."
The Constructing a War Against You album was recorded with Charles Toshio, an engineer who has also worked with such bands as Gulch, World Peace, and Scowl. "Charles is very thorough and professional, in the sense that he takes the upmost pride in what he does as an audio engineer. He's a good homie and will always let us know when/how we could perform in the studio. I think most would of our friends who have recorded with him would consider him the extra member of just about every band because of much good feedback and help he is to all of us."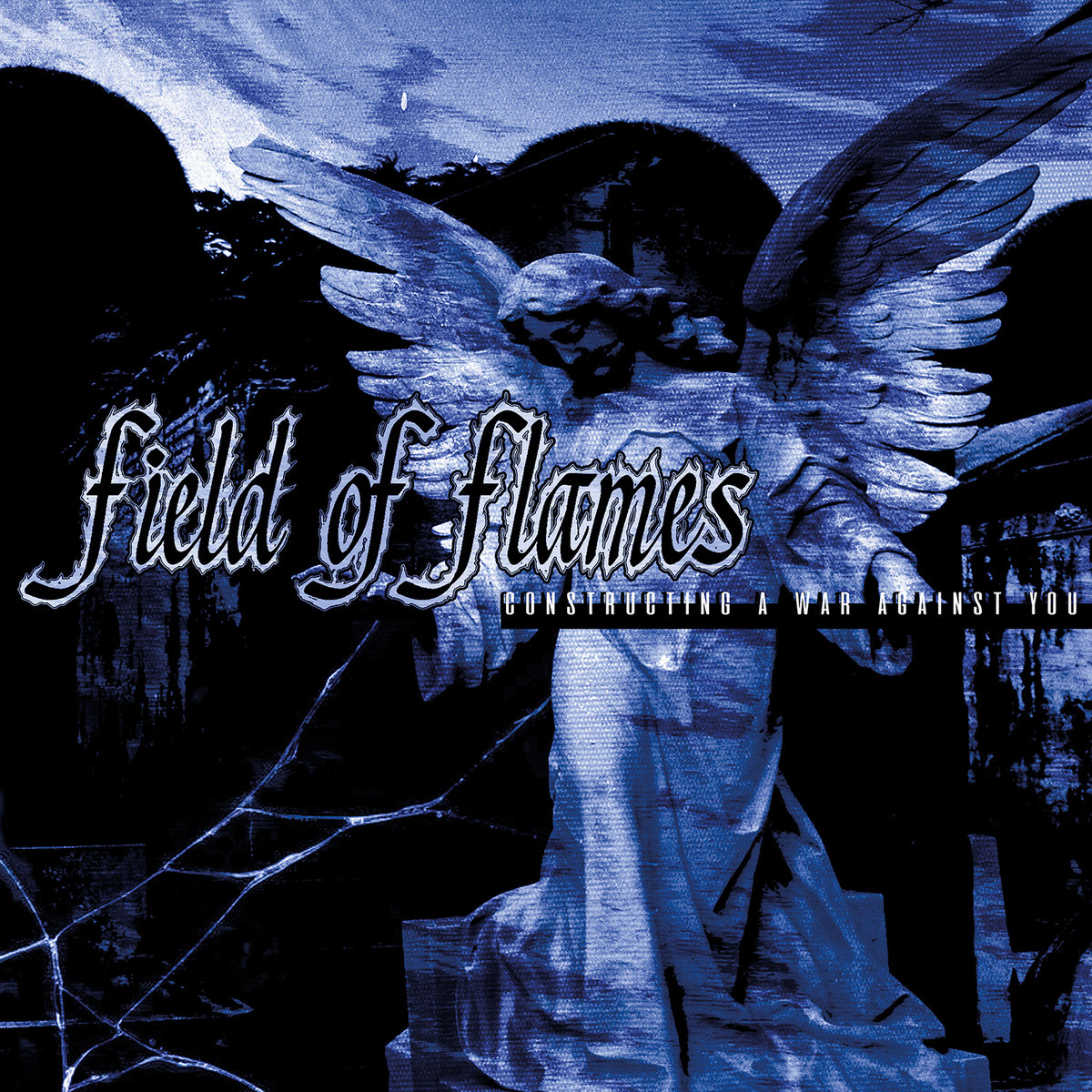 Field of Flames had some lineup shifts since the recording of the album, so Justin explains the story behind the changes: "It really happened overnight. Our drummer at the time, Hector, is still our homie and he's actually an insane guitar player—easily one of the best riffers I know. We ended up having him try out guitar instead of drums for two of our last shows with him just for fun, and we were having my younger brother fill in on drums. This had us as a 6-piece.
"Eventually, we just decided that there wasn't really a need for four guitarists, so we ended up having Angel from DARE play drums for us instead and came to a mutual agreement that it'd be best to keep it that way.
So far, we've only played one show with the new lineup in Tacoma, Washington. We have a few shows coming up but no tours. In order from the ones that have been announced are Salt Lake City, Los Angeles, Philadelphia, Sacramento, and San Jose. We plan on organizing an album release show as well."
Constructing a War Against You will be released on April 22nd via Indecision Records. Pre-orders launch on March 12th.
***
Help Support What No Echo Does via Patreon:
***
Tagged: field of flames