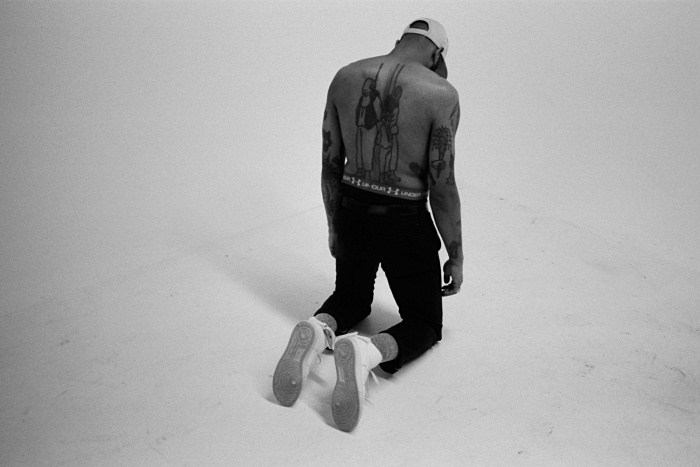 After the way, the world has changed so quickly with this pandemic I feel like music is way more important. I've been watching bands have to cancel their tours and other bands having to perform their shows online with no audience. While this was all unfolding, I was listening to this new song, "Wagon V.2," from Cell Laboratories artist EU1OGY. You can get the track here.
The song and video have been giving me the feels in the wake of this "maybe" new world order. EU1OGY was kind enough to let me ask him a few questions, and introduce you guys to him. His style is hard to pin down, but the feeling is most definitely hardcore. I hope you enjoy his music the way I am.
Introduce yourself to everyone.
Hey, what's up. I'm EU1OGY from Baltimore.
Do you have a favorite song on the new record?
My favorite song off of DAGGERS would have to be "Realist." It's the last song I wrote for the album and encompasses the perfect sound/feeling for EU1OGY.

I know you've been in the hardcore/punk scene forever. How does EU1OGY tie into that scene for you?
EU1OGY ties into the hardcore scene to me because when I write the music — that's the energy I'm trying to capture. The energy from hardcore shows. The first band I was ever in was a hardcore band that I did vocals in, DeadAboveGround. Hardcore was my path into becoming a musician.
How do you run your show live? What kinda gear, etc.?
My set up is crazy. I run my backing tracks, loops, and vocals through a mixer. I use distortion on my loops and I run my vocals through a few guitar pedals. I currently play an Ibanez guitar, which I run through several pedals. I have a Sunn Stagemaster head and a Peavy 215 cabinet.
How did you meet Prince Terrence and Mattie Safer (Cell Laboratories)? Those are two of the most talented musicians I know. How does it feel having them backing you?
I met Prince Terrence while I was living in New York. I would often go see his band Hustle Club play and I would also go to events that he would DJ. I met Mattie through Prince Terrence, but I've always been a fan of his work. I actually used to listen to The Rapture a lot when I was younger and was just getting into the local club scene. Prince Terrence and I were in touch online and he had reached out to me about EU1OGY and how he liked what I was doing.
Last spring, Prince Terrence and Mattie approached me to be on their label Cell Laboratories. It definitely feels unreal to have artists that you look up to, support you. They're both so talented. I'm excited for what's possible by having them as mentors.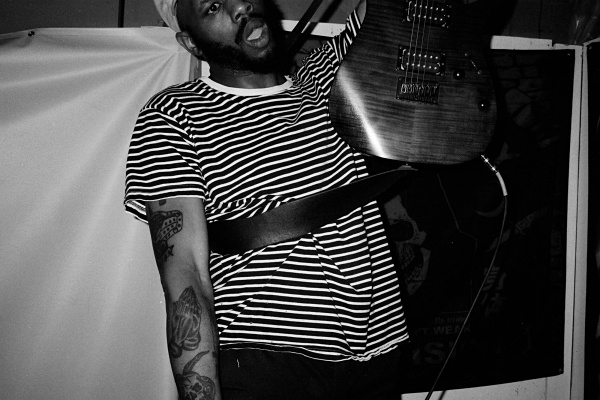 Do you think Baltimore has influenced your sound?
No, I don't think Baltimore influenced my sound. I grew up here, I'm very attached to the city and that energy carries through me. But, a lot of my musical influence was from bands outside of Baltimore.
Did the DC hardcore/punk scene influence you as a hardcore/punk kid?
No, not really. Even though Baltimore is super close to DC, I felt like I never really got to tap into the DC scene. It always seemed impossible to get shows there when I was growing up. That being said, I'm a fan of many DC hardcore/punk bands.

My band, Miracle Drug, has been blessed to play with Jesus Piece a few times. I know you're friends with them. What an amazing band! How'd you come across them?
I met [vocalist] Aaron [Heard] in Philly at a show I was playing. We exchanged numbers and the next time I played there I reached out and he came through to support. Ever since then, we have been friends. When he comes to Baltimore we kick it, and same for when I come up to Philly. When I first met Aaron, I actually didn't know he was in Jesus Piece…. he just seemed like a cool dude on the same wavelength as me. The more I listened to Jesus Piece, the more their message resonated with me.
When I was fronting hardcore bands growing up, I didn't see many men of color at shows. For a while, I didn't feel like someone like me belonged in the hardcore scene, or was even welcomed in the hardcore scene. So, hearing Jesus Piece and knowing Aaron kind of reignited my passion for that and got me excited to refine my sound as EU1OGY.
Do you have any tour plans for the new record?
Definitely. I would love to tour as much as I can. I don't have too much booked yet, but I am working on a few strings of dates. Hit me up if you want to see me in your city.

What's next for you?
I have a lot of things on the horizon. I'm working on new EU1OGY music and concepts. Along with releasing DAGGERS through Cell Laboratories, I just finished recording an album with the other project I'm in, DRIP.
After this WAGON V. 2 video drop, I have two more videos from DAGGERS that are in the pipeline to release. I'm planning Future Fest III, the third installment of the festival I've organized highlighting up-and-coming acts in punk, hip-hop, experimental, and hardcore.
***
Find "Wagon V.2" at this link.
EU1OGY on social media: Facebook | Twitter | Instagram
Tagged: eu1ogy