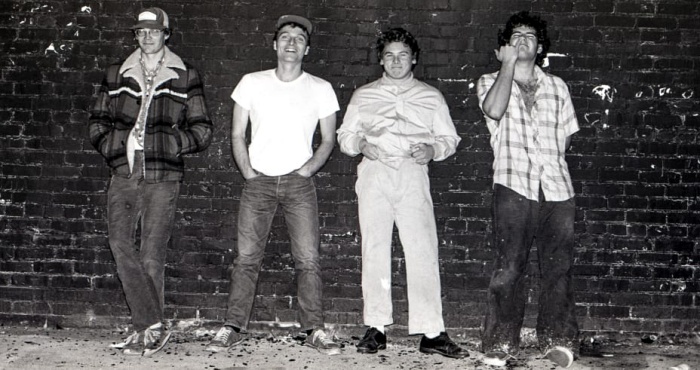 Not many bands can claim to have invented an entire sub-genre of music, but the Descendents have been at the forefront of pop-punk since their inception in 1979. Combining the speed and ferocity of the hardcore and punk scenes they were enveloped in with the pop sensibilities of the Beach Boys and the Beatles, the band had a lasting impact that is still felt today.
Some of the biggest musical groups in the world have cited them as an influence, including the Foo Fighters, blink-182, and Fall Out Boy. While the band has come and gone multiple times over their 40+ year career, and even trudged forward with a slightly different lineup as ALL multiple times, the Descendents continue to make music and spearhead pop-punk as we know it, with their newest album, 9th and Walnut, being released just a few weeks ago.
Grab a bonus cup of coffee and check out these 5 killer Descendents covers.
Face to Face, "Bikeage"
Southern California and punk go together like peanut butter and jelly. Many aspects of punk's progression can be traced to SoCal, enveloping hundreds, if not thousands, of bands. One of those being Face to Face. The band celebrates 30 years together as of 2021 and their mark on the oft-nicknamed EpiFat scene (a portmanteau of Epitaph Records and Fat Wreck Chords) is undeniable.
What's also undeniable is the influence bandleader Trever Keith and company drew from the Descendents, to which they paid direct homage with a great cover of the Milo Goes to College staple, "Bikeage". The band plays the song straight but does a hell of a job duplicating the emotion and skill behind the track. Keith's baritone vocal delivery is a welcomed change-up from Milo Aukerman's nasally tone, and the rest of the band crushes the instrumentation, mimicking it nearly to a tee.
Make or Break, "Coffee Mug"
While the Descendents have made an indelible mark on many scenes under the punk umbrella, a mid-tempo youth-crew-inspired hardcore band drawing inspiration from them might seem like a weird choice. However, Florida's Make or Break selected one of the band's faster and shorter selections, the Everything Sucks track, "Coffee Mug" for their Down for Life 7 inch.
The track sounds great and maintains its sense of caffeinated urgency that seems hectic but contained in the original version. Perhaps the selection does indeed blend well with the band's 2 originals and Youth of Today cover that make up the rest of the EP.
Teen Idols, "Cameage"
Before the Descendents took the punk world by storm once again, finally reuniting after their split in 1987, the aptly named Coolidge Records crafted a gigantic tribute to the band with 1995's Homage: Lots of Bands Doing Descendents' Songs.
Many of the bands contained in the compilation might not ring a bell unless you're a true bargain bin rat, but some familiar names pop up like the Bouncing Souls, Black Train Jack, Pavement, and Teen Idols. The latter, an underrated pop-punk band in my eyes, presents a great version of "Cameage," which I think is also an underrated track from 1987's All album.
Taking Back Sunday, "Suburban Home/I Like Food"
Going back through previous iterations of this column, I'm kind of shocked I haven't gushed more about the Tony Hawk's American Wasteland soundtrack compilation, which found a kind of bizarre smattering of broadly-defined punk bands covering an even more bizarre smattering of punk bands' songs. One of the standouts for me is the Taking Back Sunday medley of "Suburban Home" and "I Like Food."
While these are arguably 2 of the more well-known Descendents tracks, I haven't seen them covered as often as I would have thought. The post-emo poster boys from Long Island do a great job on the track, with vocalist Adam Lazzara screeching his way through both songs, backed by a speedy and tight musical interpretation by the rest of the band.
Garden Variety, "Clean Sheets"
Okay, I usually don't pick 2 songs from the same compilation, but I couldn't help myself. Garden Variety was another contributor to the aforementioned Homage tribute compilation. The Long Island band only existed for half a decade, but left behind a sizable discography including a pair of LPs, a few EPs, and even a split with Jejune.
For Homage, Garden Variety offers up an off-kilter interpretation of another song from All, "Clean Sheets". Sounding more in line with basement emo from the '90s, the track becomes more pensive and a little bit darker than before. The newly crafted vibe of the track fits pretty well with the breakup-informed lyrics penned by Descendents mastermind Bill Stevenson.
***
Help Support What No Echo Does via Patreon:
***
Tagged: 5 killer cover songs, descendents