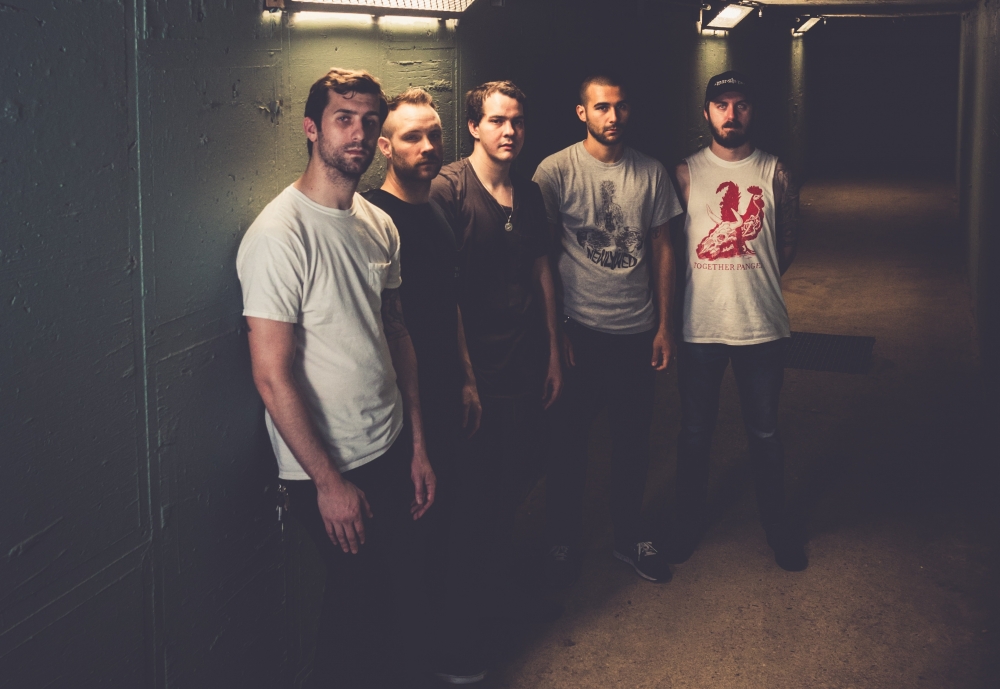 Featuring former and current members of such bands as Portrayal of Guilt, Mothman, and Thieves, Drip-Fed first got together in 2014, releasing a demo that same year. With a sound that encompasses influences from several corners of the punk and rock spectrum, the band's Sickened Kind (2015) and Under the Wave Blanket (2017) EPs hit tough in the hardcore lane groups like Modern Life Is War like to explore, but there's also an overall hookiness that brings to mind Sub Pop during its glory years.
"We consider ourselves a punk band, but our music definitely weaves in and out of different genres," Drip-Fed vocalist Jeffrey Blum tells me about his take on their musical approach. "It's kind of a blessing and a curse. I like that we can't be pigeonholed into a specific scene, but it's also hard to find our place in Austin. Punk and hardcore shows are always great, but I'd like to play more shows with poppier bands too. We can work in an environment where we're too aggressive for the show as well as one where we're not aggressive enough."
While I hear and understand his frustration, listening to their forthcoming eponymous debut LP, I think Drip-Fed will be able to find an audience in several scenes. Listen to "Intertwine" from the album and see if you agree with me.
The cover art for the Drip-Fed LP is really interesting. There's a lot going on behind it, so I asked Jeffrey for some insight. "The album cover and layout was all designed by Dann Miller. He used to play in a band from Houston called The Jonbenet who were a big influence on me growing up there. They were a big reason Nathan and I even pursued music to begin with. He used to design a lot of the flyers for the shows I was going to and I've just been a fan of his art for a long time. He's been doing amazing collage style art lately and I knew from the beginning that I wanted him to do the artwork for the record." Not a bad choice, I might say.
"We bounced around some different ideas, but we actually ended up using a piece that he had already made. It just immediately stuck out to me and I could picture it as the cover right away. We added the sunset in, but the rest of the image was left as is. The piece definitely relates to some of the lyrics, but it can be interpreted however you see it."
Drip-Fed will be released by CoinTossRecords, a label that has been prolific as of late, also dropping releases Discourage and Good Touch, as of late. "I knew about CoinToss because they released a record for a band I recently joined called The Bearer and another Austin band called Out of Body." How about I.Corrupt Records, the European label handling the distrubution on that side of the world? "I knew about I.Corrupt Records from a couple of screamo releases they did. All it took was sending a few emails. They were just both super into the record and offered to help while still letting us do our thing. Black Numbers is also doing a cassette release for the record. I can't thank all three of the labels enough for their help."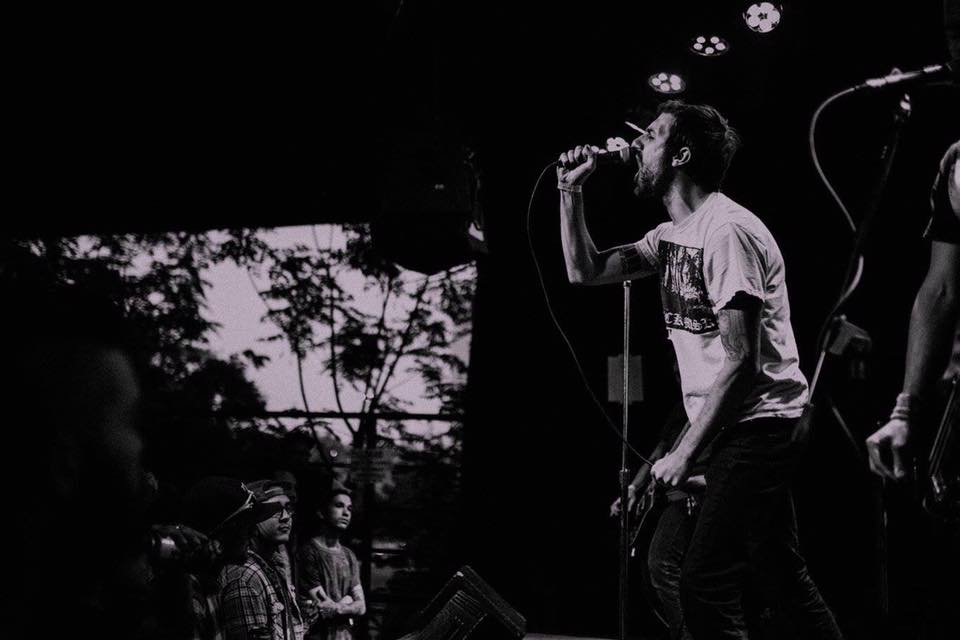 What's the plan for Drip-Fed for the rest of the this year and going into 2019? I know the guys are busy with other projects. "We'll be playing some shows in Texas, Louisiana, and Alabama around when the record comes out on Oct. 26. We're also doing a full East Coast tour in December. The next goal is to make it to Europe sometime in 2019 and then write another record.
***
The Drip-Fed album will be out on Oct. 26 via CoinTossRecords can be pre-ordered now. Follow the band on Facebook and Instagram.
Drip-Fed tour dates:
Austin, TX - 10/25
Denton, TX - 10/26
Houston, TX - 10/27
New Orleans, LA - 10/28
Birmingham, AL - 10/29
Atlanta, GA - 12/8
Columbia, SC - 12/9
Raleigh, NC - 12/10
Richmond, VA - 12/11
Baltimore, MD - 12/12
Philadelphia, PA - 12/13
New York, NY - 12/14
Providence, RI - 12/15
Boston, MA - 12/16
Montclair, NJ - 12/17
Elyria, OH - 12/18
Louisville, KY - 12/19
Nashville, TN - 12/20
Little Rock, AR - 12/21
Tagged: drip-fed