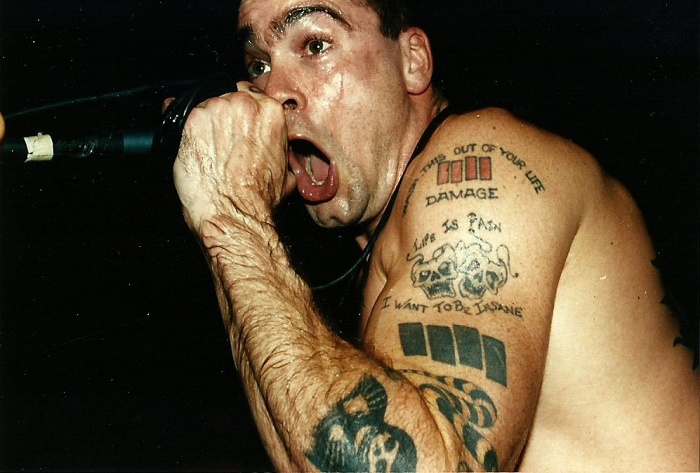 "Throughout my life of being a music junkie, one of the things I've always enjoyed is reading musicians talking about some of the artists that have had huge impacts on the way they approach what they do. Oftentimes, that usually includes other fellow musicians, but it can also be a painter, actor, writer, or anyone else creating something from nothing.
This has led me to start a new series on No Echo called One of My Biggest Influences where musicians from the hardcore and metal communities wax poetic on some of the folks that have inspired them on a very deep level.
The inaugural post comes courtesy of Trevor Strnad, vocalist of The Black Dahlia Murder." —Carlos Ramirez (No Echo)"
***
You taught us to be intense with our art. You taught us to play our hearts out. To leave it all on the stage. To "destroy yourself with the music."
I still carry this with me in The Black Dahlia Murder. If a show is over and I have any juice left to perform, I have done something wrong. What's the point of playing music if you don't believe in what you're doing?
You taught us to be driven. How to do it ourselves. No waiting around for some kind of handout.
If you want something done for your band, go do it yourself. Recording, packaging, advertising, management, booking... you and your friends did a remarkable amount of work and it ended up changing the world in some respects. We're still out here touring the same North American circuit that you laid so long ago.
You taught us to overcome adversity. The amount of punishment you and yours faced from the so-called punk crowd was inspiring. I knew we'd never have it as bad as you, but your story helped prepare me for the worst.
There would be hecklers, there would be conflict, but mostly importantly there will be people who won't accept you because you look different from the stereotype(s) of your genre.
Where they wanted mohawks, chains, and spikes, you and Black Flag wore old man clothes from a thrift store and had shaggy hair.
You were against their grain.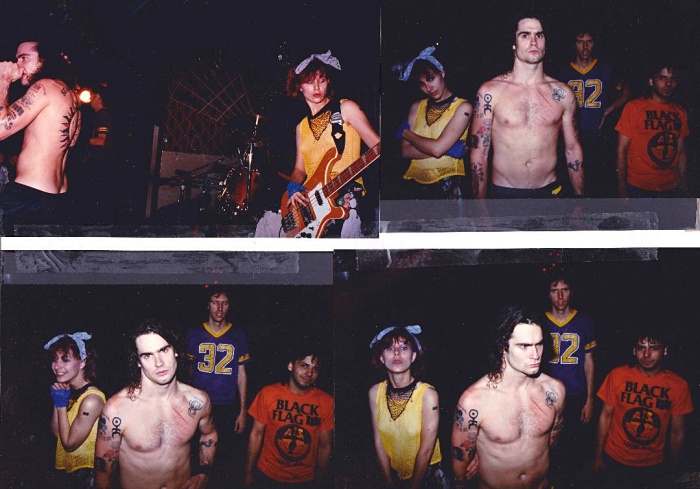 You taught us we weren't alone in feeling alone. You fumbled every move with a girl, too. At the school dance, you lit the wrong end of a cigarette trying to impress a member of the opposite sex in the dark. You were awkward.
When I was punching my pillow in seventh grade and crying about how Robin Thomson would never like me, you and End of Silence were there to commiserate.
I met Danzig once for a split second. "You wear those shorts up there, like Rollins" he said. Never have I ever felt so seen in my entire life.
Thanks, Henry, for being you. You've had a profound effect on me. Be strong, get stronger… or something.
***
No Echo has launched a Patreon with 3 tiers offering all kinds of hardcore-related goodies to help support the site:
***
Tagged: black flag, henry rollins, one of my biggest influences, rollins band, the black dahlia murder