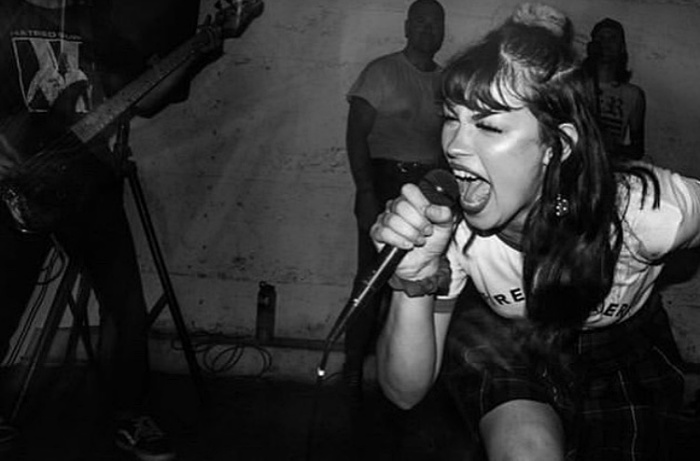 Santa Cruz's Scowl and Vancouver's Punitive Damage are poised to decimate the West Coast this spring. Scowl released their Reality After Reality… EP last November, while Punitive Damage unleashed their three-song demo in May. Their pairing is nothing short of perfection, with both bands possessing untamed sounds and wild hardcore spirit.
"Petty Selfish Cretin" off the 5-track Reality After Reality… starts as a whirlwind of serrated guitars, vocular ferocity and meteoric drums that break into bass-laden swell of mosh-ready groove. The energy exuded here is vicious and fun, equal parts that make for the perfect hardcore track, and fret not, as this EP is bursting with such power.
"Nothing," the opening track from Punitive Damage's demo, is an unhinged blitz of raw, ultrafast punk rock. Paced with exacting fury, this Canadian quintet shreds everything from riffs to ears in the demo's expedient two minute span. For those seeking relentless, zero fluff hardcore, look no further than Punitive Damage.
Check out the full dates below for their upcoming March tour, and click the Bandcamp links above to purchase tapes and digital copies of both bands' newest releases:
Tagged: punitive damage, scowl