Mining influence from the European and Northeast US hardcore and metalcore bands he cherishes, Jesse Price was inspired to begin writing material for his next musical chapter. Formerly of SeeYouSpaceCowboy, the guitarist called the new project Abrasion, and had the songs for an EP done before he even had a lineup fleshed out.
After a stint living on the East Coast, Jesse moved back to California and recruited drummer Adam Galindo (Berthold City, One X Choice) and vocalist Angel Garcia (DARE) into Abrasion.
"We're mostly influenced by European and northeast US hardcore and metalcore bands: Reprisal, All Out War, Merauder, From the Dying Sky, Angel Crew, and 100 Demons," Jesse told me last year, right when Abrasion's Demonstration EP hit streaming sites.
"I still write about shit that makes me angry and sad, and I think i just try to change up my flow and vocabulary so it's a little different with each band," singer Angel said when asked about writing for Abrasion vesus DARE. "I like to keep them both pretty separate as much as I can."
Abrasion will be dropping a 5-song 12-inch called Born to Be Betrayed in January 2022, and No Echo is psyched about "Face to Face," a track from the forthcoming record. Momentum vocalist Jordan Jenkins lends his bark to the proceedings:
"It's my favorite song on the record and I think we get our message across very clear," Angel told No Echo via email. "Musically, we pulled a lot from Madball, Hatebreed, and Throwdown on this track. The song is pretty much about all these people during the pandemic that loved to talk shit and throw their stupid ass opinions on social media thinking that people would forget.
"The amount of work that people put into music releases just to get shit on because it's not someone's vibe is so lame. It's always people who don't contribute to the scene, or are not in bands, that are the loudest about bullshit."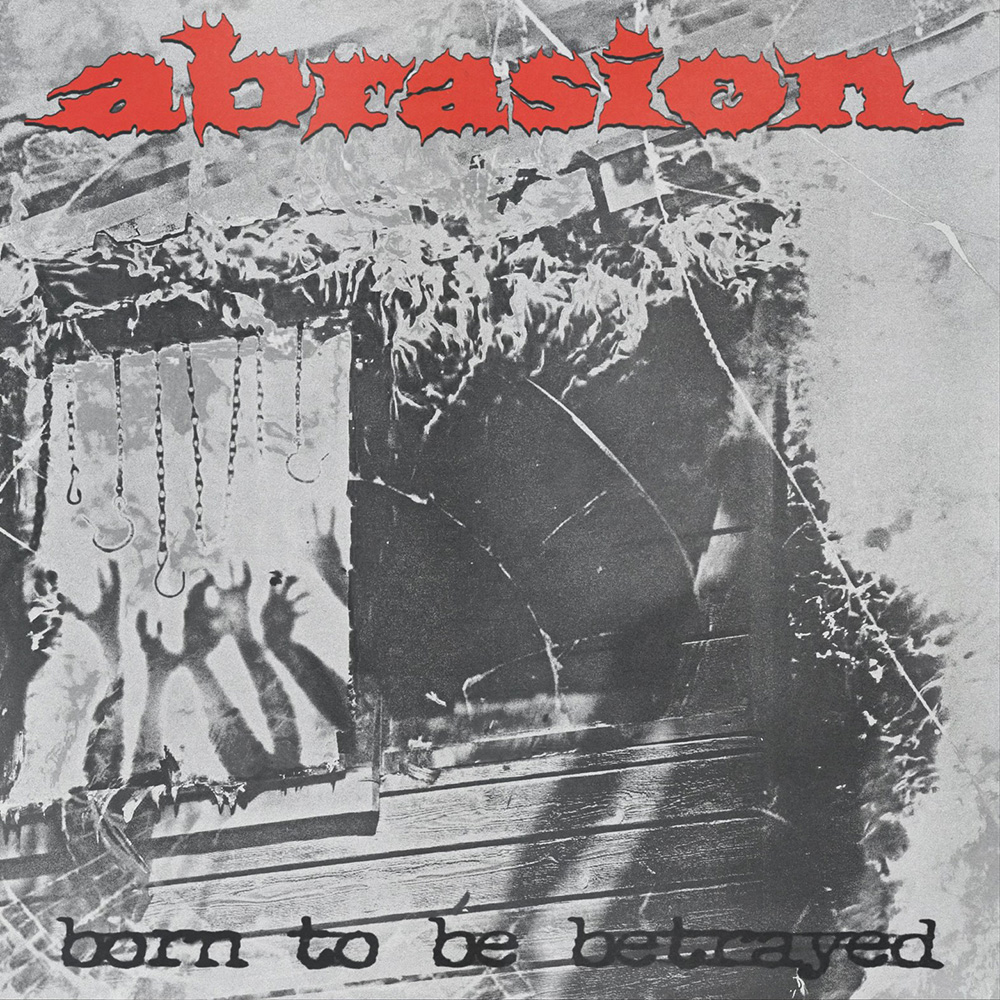 Angel also offered up the following about his collaborator on the song: "Jenkins sings a band called Momentum that's one of my favorite bands right now. He's a great friend a mine who i knew could relate to the topic at hand, and I knew it would sound insane to have him on it.
"Recording the switch off vocals with him was mad fun, always love doing unplanned shit in the studio that makes the song that much better."
Born to Be Betrayed will be out on January 7, 2022 via Indecision Records. Pre-orders for the 12-inch/CD/cassette will begin on December 1 at this link.
Abrasion on social media: Instagram | Bandcamp
***
Help Support What No Echo Does via Patreon:
***
Tagged: abrasion, berthold city, dare, one x choice, seeyouspacecowboy