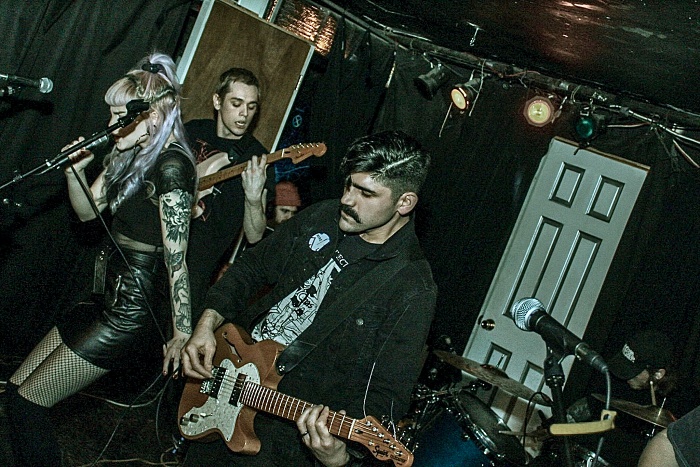 Stud Count is a Philadelphia-based outfit specializing in an abrasive take on power-pop that was showcased on both a 2-track demo, and the newer Pleasure Center Promo this year.
"We wrote the songs for the demo and promo tapes at the end of last year," vocalist Norelle Green tells No Echo, "sort of expecting to play out a lot after getting to do a handful of initial interviews around Philly and a really fun first show right before quarantine hit in February."
Despite the lockdown, further proof that Stud Count is on to something good comes in the news that Convulse Records will be working with the band.
Headquartered in Denver, Convulse Records has been on a roll itself, releasing killer titles by Rash, Punitive Damage, and Yambag this past year. "After digitally releasing the demo last winter, and promo a few months ago we all agreed physical copies would be awesome while we finish tracking our LP, especially with a punk-centric label like Convulse," says Norelle.
Bassist Haley Butters also chimes in with their thoughts on the new Stud Count x Convulse Records union:
"We're looking forward to working with Convulse and being a part of a discography that includes some of my favorite current bands (militarie gun, entry, punitive damage etc). Adam is an extremely hard worker and genuine person, and working with him on this and other projects has been a pleasure.
"I can tell the label cares about their artists and just wants to put out music they think will help others express themselves. We're excited to be a part of it."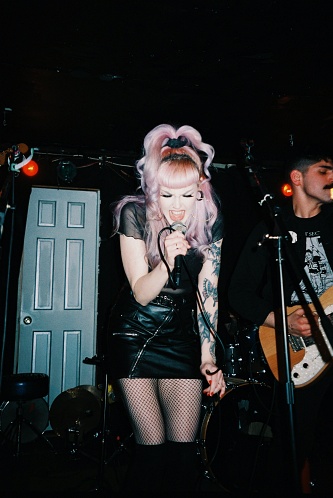 Hit up Convulse Records today to order the cassette version of Pleasure Center Promo + Demonstration, which is limited to only 25 copies. You can also download the digital version directly from the band.
***
Donate a few bucks to help with No Echo's operating costs:
***
Tagged: stud count