There's a kind of tension in Rest As Mutes' musical arragements that often lends their songs a dramatic flair. Citing such influences as Shellac, 90 Day Men, and Turing Machine, the Seattle band is comprised of musicians who have played in Juhu Beach, Yonderlow, and H is for Hellgate, among other groups.
Later this year, Reast As Mutes will be releasing their second full-length, A Secret History of Our Future. The concept album that centers around a fictional witch trial in Colonial America. It is a cautionary tale of what happens when mob rule has us seeing the world through a prism of hate, fear and anger as opposed to hope, love and wonder.
One of the my favorite tracks on the album is "Trial," and the guys in Rest As Mutes were nice enough to premiere it here today:
"This record explores what happens when we turn on each other and let mob rule push to a place of fear, mistrust, and contempt and we cease seeing our neighbors through a lens of love, compassion and wonder," said the Rest As Mutes dudes via email. "In 'Trial,' the group finds a scapegoat for the plague and their malice realizes its potential."

With A Secret History of Our Future in the books, Rest As Mutes have already begun writing on their third full-length, which will be another concept record. Next time out, the narrative will focus on the darker side of the relationship between people and AI in the not so distant future. Can you say "Rush of post-hardcore"? Hell yes.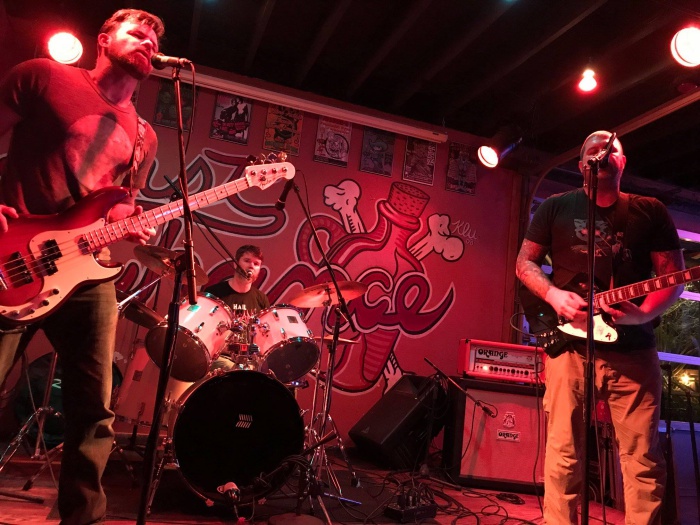 Follow Rest As Mutes on their social media pages (Facebook, Bandcamp, Twitter, Instagram) for more info and the band's upcoming shows.
***
If you're shopping for vinyl, CD, and cassette hardcore titles, head to No Echo's partner store, Reverb LP, to see what they have available. Every purchase you make helps No Echo with site costs.
Tagged: rest as mutes