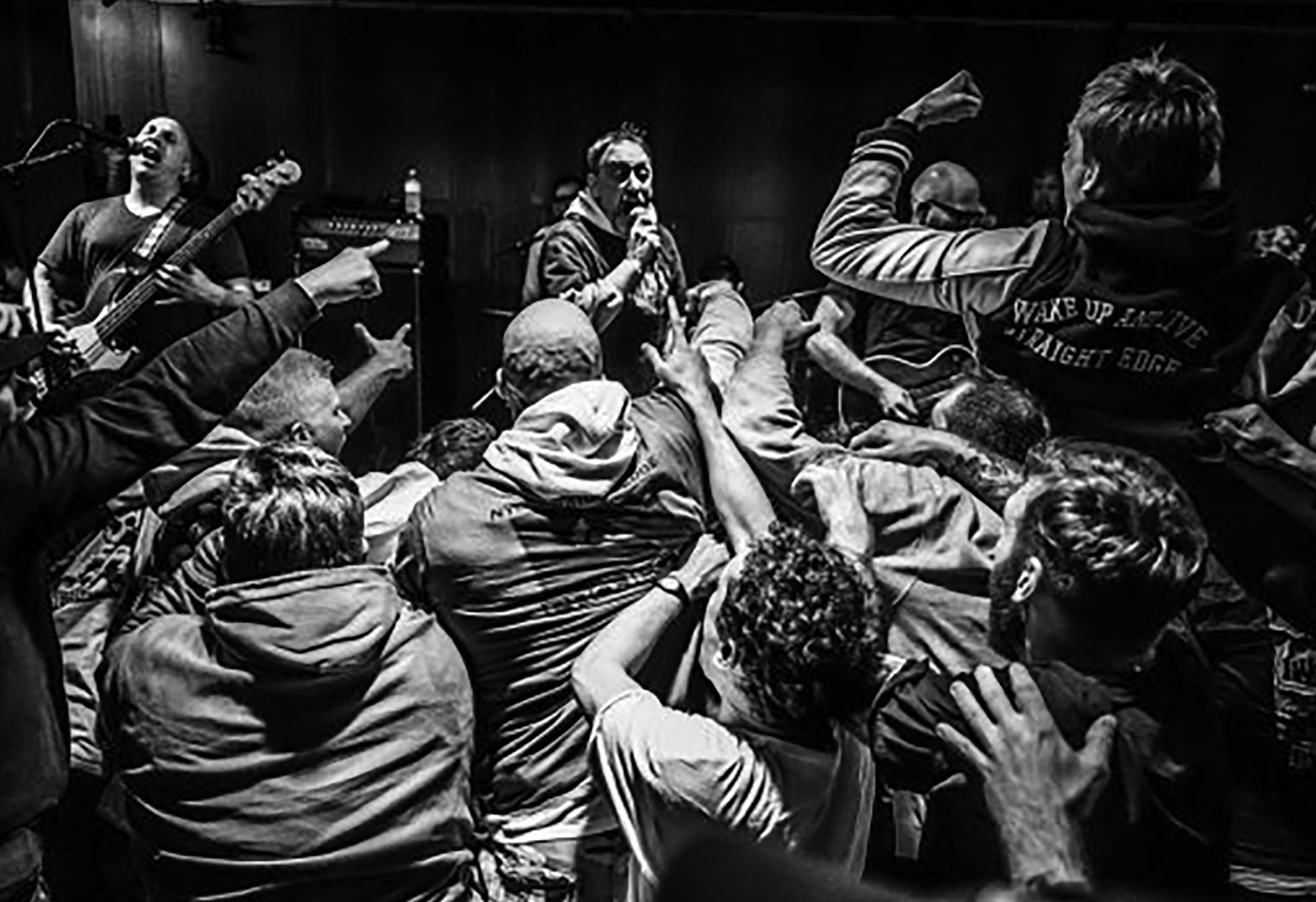 The last time the we heard from Alone In a Crowd was in early 2019. At the time, the band played a benefit show at the First Unitarian Church in Philadelphia for their guitarist Howie Glen Wallen, who in the spring of 2017 was diagnosed with an acoustic neuroma: a slow growing tumor originating off of the auditory nerve between his inner ear and his brain.
It was Alone In a Crowd's first gig in 30 years, and only their second overall. You see, the NYHC outfit—featuring members of Side By Side, Uppercut, Breakdown, and Judge—only existed for a quick spell, releasing a now coveted 7-inch in 1989 before breaking up.
"I tried to keep the band going, but to be honest it was very hard because except for Howie and me, everybody else had other band obligations that, understandably, took priority," Alone In a Crowd vocalist Jules told me in a No Echo interview around the time of the benefit show.
Though in the same interview Jules said that the 2019 show would be the last time we heard from Alone In a Crowd, the passing of a comrade from the hardcore community inspired them to return for another performance. On July 30th, they will join Killing Time, Breakdown, Uppercut, Maximum Penalty, The Fight, and Stand Still at Brooklyn, New York. The memorial benefit event is dedicated to Rich McLoughlin, the late musician who was a member of Breakdown and Raw Deal/Killing Time.
In other Alone In a Crowd news, the band has recorded a new track called "Not Alone" that I'm excited to share with you all today:
"Not Alone"

Walls are closing in
Can't seem to fina a way out
Suffocating
Nowhere left to turn
Isolation, desperation
How did all this get so hopeless?

Burdens are too hard to bear
Weight pressing down on you
Crushed, defeated
Can't always be a rock or an island
Take my hand
There's only so much that one can take

Water flooding in and you are sinking, sinking like a stone
Weight of the world on your shoulders you don't have to lift it on your own

You're not alone

Never give up, never give in, never surrender
'Cause here the house don't always win
Life's hard - be harder
And you just leave the rest to us

No matter how the future looks, it ain't over yet
The fight's just started
So what if you lost the first round?

You're down
But not out
Bruised not broken
We've got your back
Until you get back on your feet

Life has you down, beat up, broken, cut right to the bone
Weight of the world on your shoulders you don't have to lift it on your own

You are not alone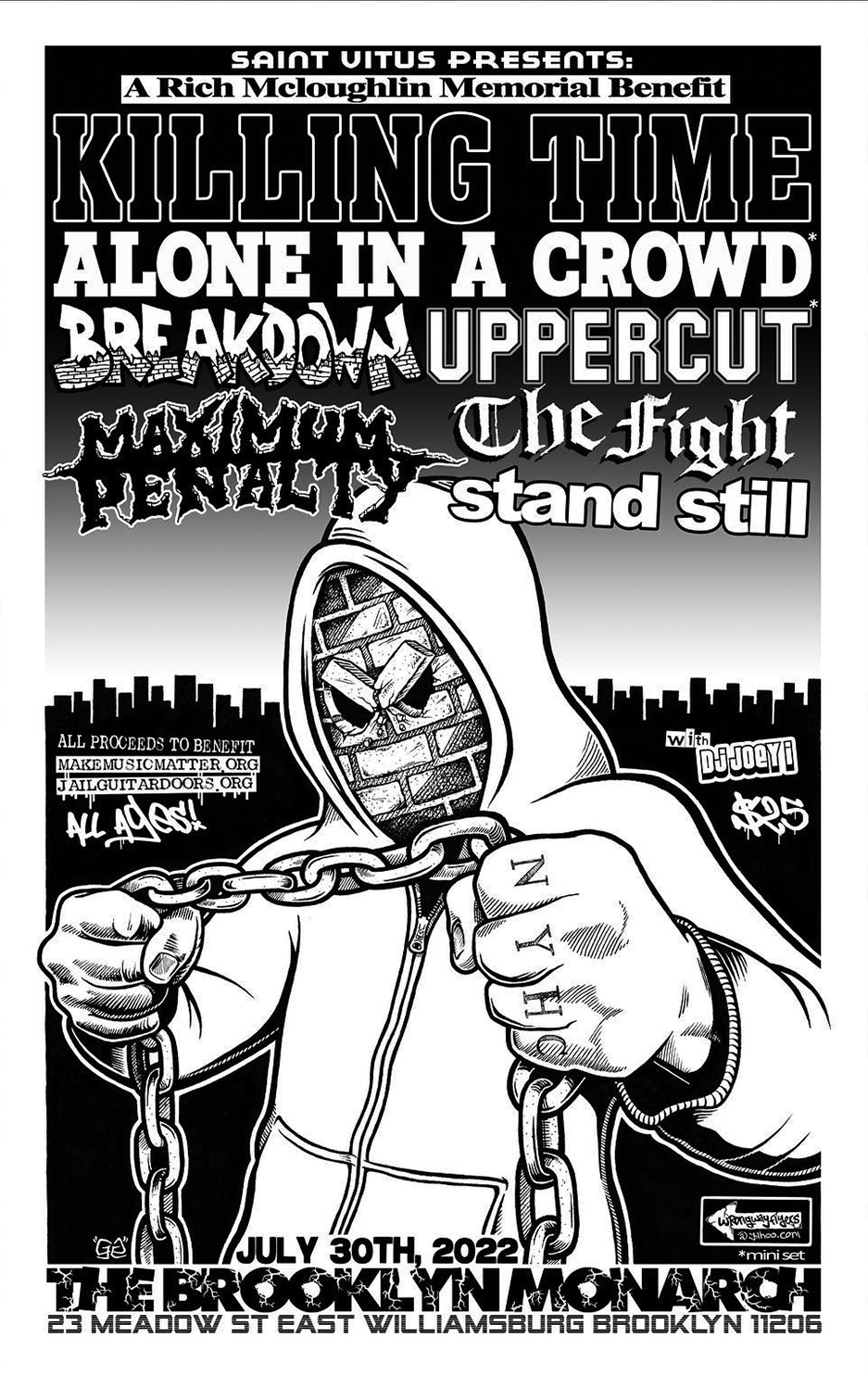 Get your tickets for the July 30th show at the Brooklyn Monarch at this link.
***
Help Support What No Echo Does via Patreon:
***
Tagged: alone in a crowd