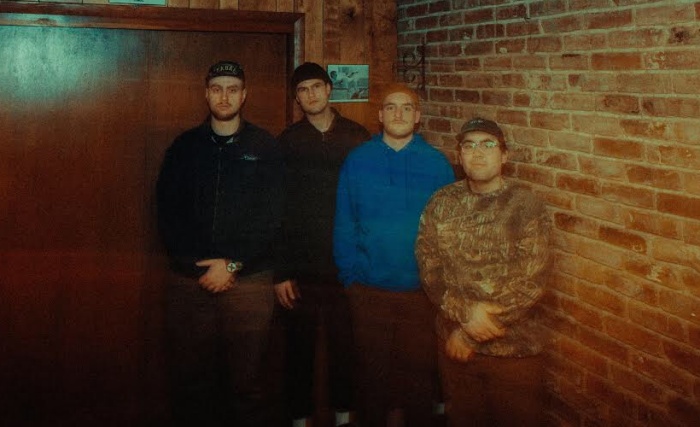 With a penchant for emotive melodies and high-energy musical arrangements, Gumm create tunes that put them in the same sonic wheelhouse as bands like Praise and Turning Point (specifically, the No Escape split). Based in Chattanooga, TN, the combo's 2018 Staring Through You EP first landed them on the site back at the top of this year.
The next move for Gumm will be the June release of Farther Apart, a 4-track EP. Featuring cover art by Peter Maria (read his interview here), Father Apart is coming out on Dog Years Records, the Missouri-based label that recently issued the Underdogs II benefit compilation with such bands as Time & Pressure, Berthold City, and Terminal Nation.
To whet your appetite for the EP, check out a track called "Summit" and get the story behind its striking lyrics below:
"Gumm is not exactly a political band, but I guess the lyrics to 'Summit' could be interpreted as pretty politically driven," vocalist Drew Waldon tells No Echo. "Even when writing them, though, I wanted the focus to be larger than that. Less polarizing. My goal with this song—and the rest of the record—was to leave whoever listens feeling hopeful. Without shying away from addressing the dark shit going on in the world, I wanted this track to be more of an encouragement than a downer.
"The record is called Farther Apart because, thematically, the songs point to a concept of growing stronger, less apathetic, and more free through the process of abandoning harmful ideologies and toxic group-think. It's about embracing your own freedom at the expense of tradition. I think this song 'Summit' promotes that theme pretty directly with the lyrics 'I won't go there with them, I won't embrace the cycle; history has built to this, what a joke.' Those lines also express the meaning of the title of this track very well. We're at the top of this mountain—this summit—known as humanity.
"Millennium upon millennium of human history has brought us to this point. It's the foundation on which we're standing. And when we look back from our summit, this overlook, to see where we are in relation to where we have been, we discover this: a lot of bad, a lot of good, and the undeniable fact that we've still got a long way to go."
In addition to the forthcoming EP, Gumm will be heading out on a quick run of dates in June with Bitch Fit, kicking off on June 15 in New Haven, CT. Farther Apart will arrive on June 14 via Dog Years Records.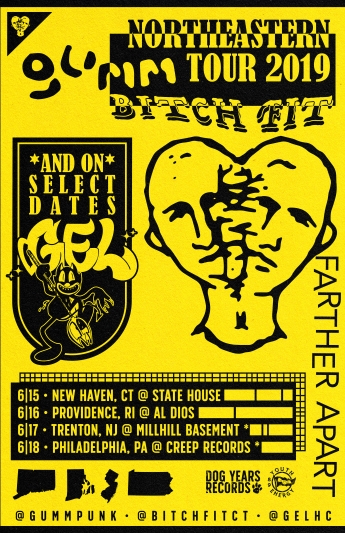 Tagged: gumm