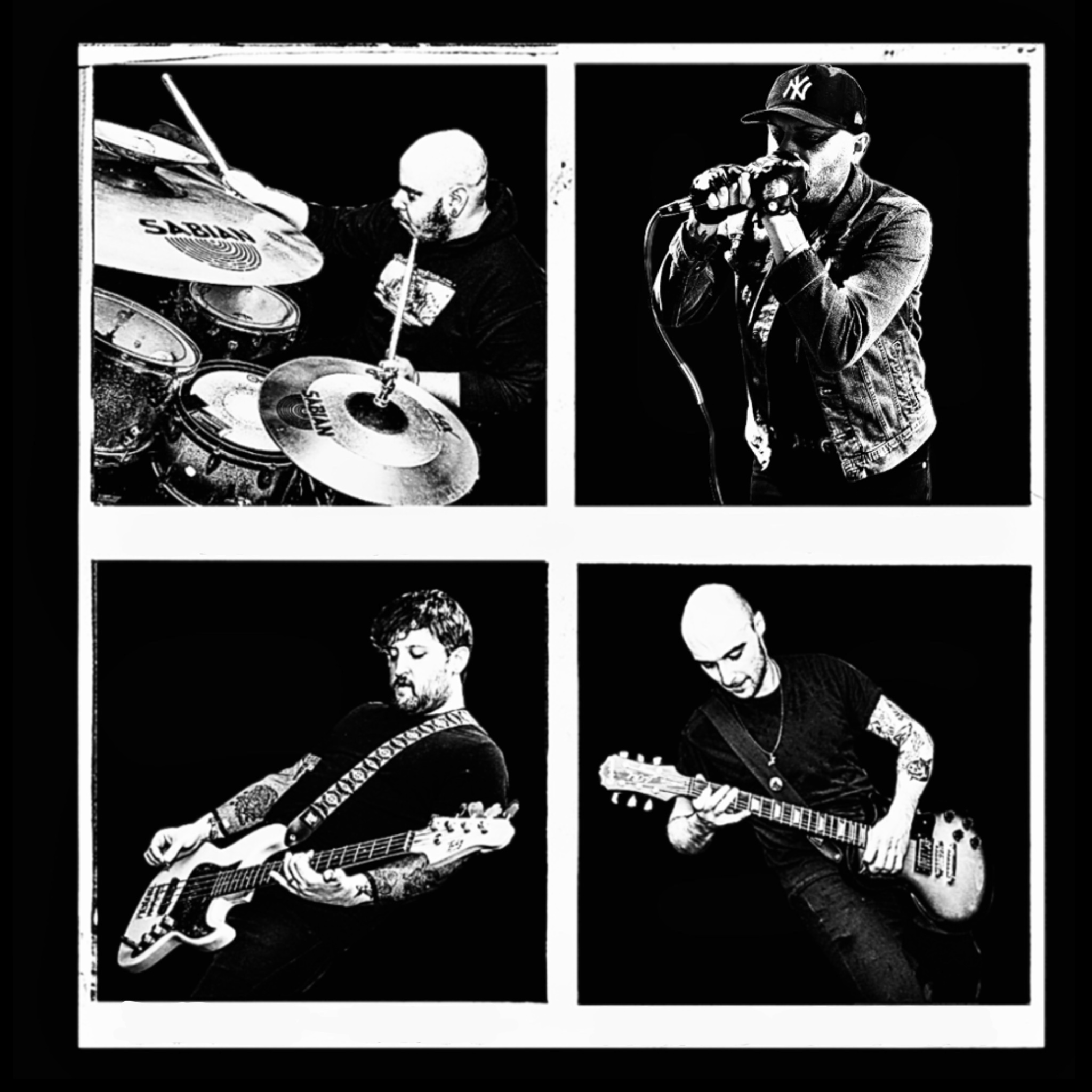 Rochester, New York's Only Shallow needs to be on more listeners' radars.
Purveyors of a ripping and classic-sounding hardcore style, the quartet last appeared on No Echo last year via their Spring Promo '22 release, and later in the summer, they dropped a killer EP called No Way Out But Death...
The band recently launched their own label imprint called FCVS, which also doubles as a fan club / mailing list of sorts. Its inspiration came via The Despair Faction, the fan club operated by one of Only Shallow's united influences, AFI.
For FCVS's maiden release, Only Shallow will be releasing a single called "F.C.R" b/w "Bloodstains," the latter a cover of the Agent Orange classic. The tracks were originally recorded during the sessions for the aforementioned No Way Out But Death... EP:
The gentlemen in Only Shallow wanted to share the following about the tracks:
"'F.C.R.' (Flower City Rocker) is one of the first songs we wrote as a band. It's about being an outsider and still finding identity in this usually overflowing scene of shit and haters, with all the other outsiders and weirdos. The initial idea for the band was a little more primitive at this point, so I think the vibe behind this song was just supposed to be 'fast and mean.'
"'Bloodstains' by Agent Orange was just a fun song we all enjoyed covering and wanted to record it."
Featuring cover art by Dog Bites Back, the single is available for sale on a lathe 7-inch, limited to 35 copies, via the Sore Ear Collective webstore.
Only Shallow on social media: Instagram | Bandcamp
***
Help Support What No Echo Does via Patreon:
***
Tagged: only shallow