Even the most well-versed crossover thrash head might not be familiar with the name Angry Corpses yet, but its members surely have left their mark on the heavy music scene.
The group's roots can be traced back to the mid-'80s, when bassist Kenny Ballone and guitarist Tim McMurtrie both played in the Lodi, New Jersey-based band, before they went on to play in the classic version of Method of Destruction on their seminal U.S.A. for M.O.D. album in 1987.
After decades away from it, Ballone and McMurtrie woke Angry Corpses back from its slumber in 2016, recruiting vocalist Donny Polinske (Primer 55) and drummer Walter "Monsta" Ryan (Powerhouse) soon after.
Sadly, Ballone passed away earlier this year, but not before Angry Corpses recorded their forthcoming EP, Resurrected. For its release, the band signed on with Upstate Records (Merauder, Freya) and today No Echo is premiering the music video for "Kill the Bully," a track from Resurrected featuring none other than Danny Diablo (Crown of Thornz, Skarhead) on guest vocals:
McMurtrie told No Echo the following about the song:
"Like the story of Davey and Goliath…Stand up to the Giant before you! Have no fear and never back down! Kill the bully! Note: The word 'kill,' for your information, on the East Coast means to kick someone's ass!"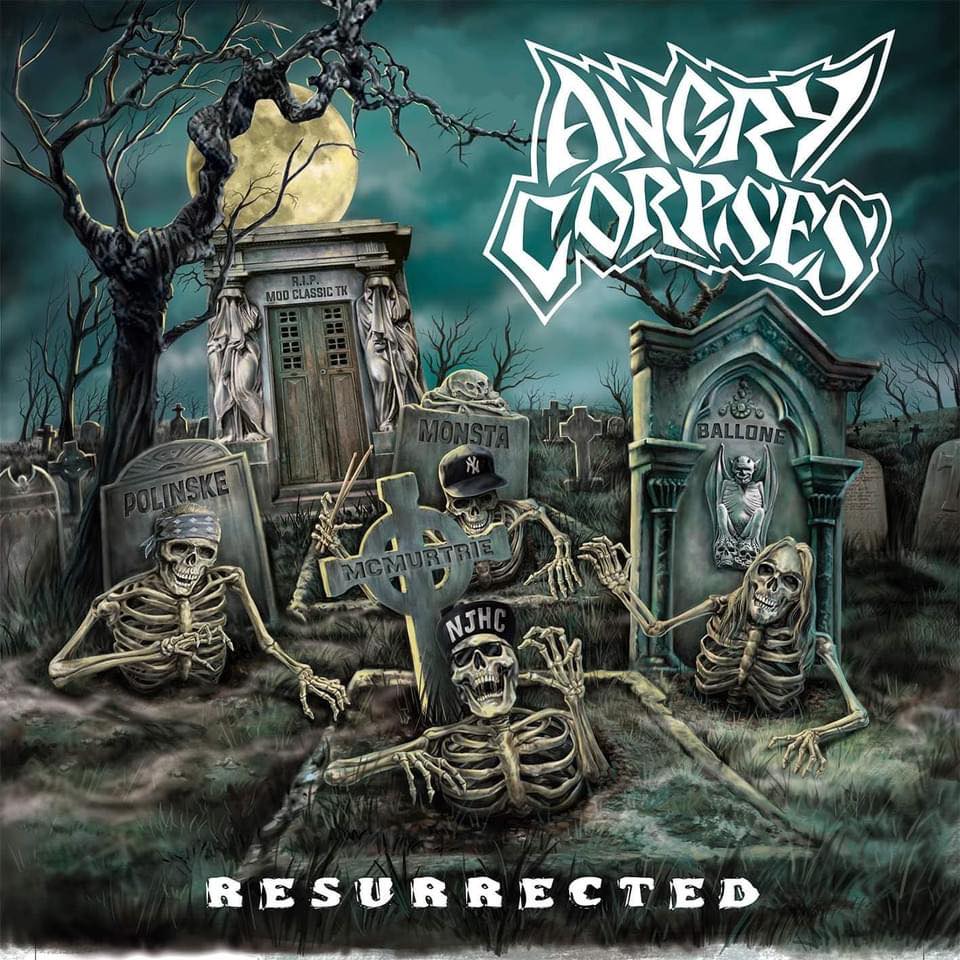 "Kill the Bully" will be released worldwide on all digital streaming platforms on December 2nd via Upstate Records and Bloodblast Distribution. Pre-save the track here. Resurrected will be out in early 2023.
***
Help Support What No Echo Does via Patreon:
***
Tagged: angry corpses, m.o.d., powerhouse