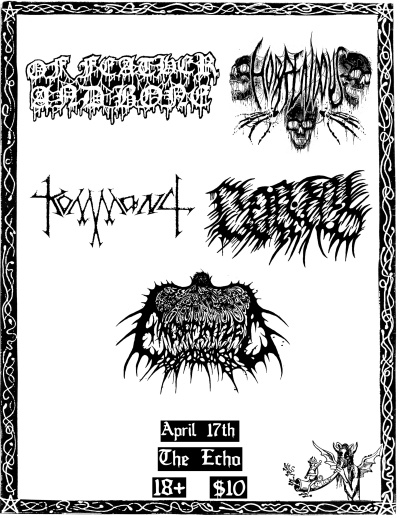 Spaceland presents and Eighty-Four Booking put on quite the intense and loud Wednesday night as the Western Anhedonia tour started in Los Angeles.
The bill featured Horrendous and Of Feather and Bone touring together with local support from the Maggot Stomp triumvirate of Kommand, Encoffinized, and Mortal Wound.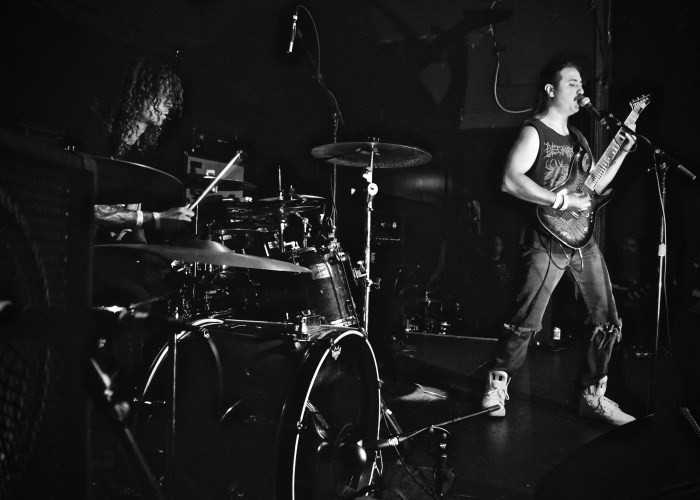 If these three bands are an indication of the death metal scene in Southern California, people better get ready; I was pleasantly surprised, being the skeptic that I am, and was especially impressed by Kommand.
The name isn't just a name, they're commanding and demanding in the best way.
Of Feather and Bone are carving their place in American death metal scene inch by inch and doing it masterfully; there is a reason why Bestial Hymns of Perversion (released through Profound Lore) has continued to be talked about.
You're seriously missing out if you consider yourself interested in death metal and have somehow not come across their record yet.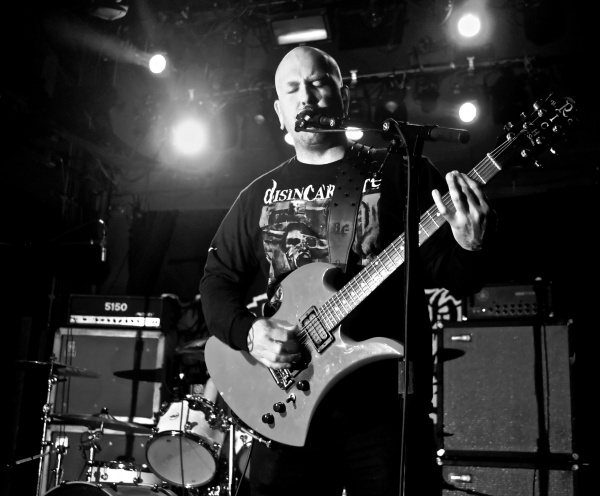 Similarly, Horrendous has continued to prove their deadly skill bringing their own interpretation of progressive death metal style that references originators of the scene like Chuck Schuldiner of Death without relying upon riffs that sound all too familiar and also giving deserved respect to other riff legends like that of Andy LaRocque of King Diamond.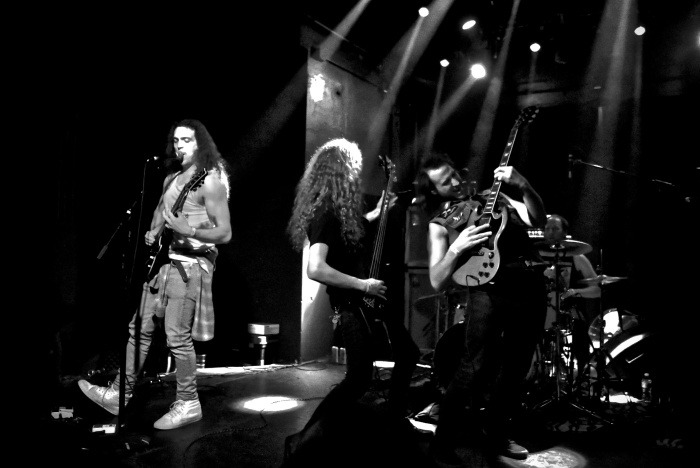 They're touring in support of their fourth full-length record, Idol, released last year through Season of Mist.
This brief West Coast run will see Horrendous and Of Feather and Bone going up to Oakland on April 18th with Portland, OR and Seattle, WA to follow respectively on the 20th and 21st.
***
If you're shopping for vinyl, CD, and cassette hardcore titles, head to No Echo's partner store, Reverb LP, to see what they have available. Every purchase you make helps No Echo with site costs.
Tagged: encoffinized, horrendous, kommand, mortal wound, of feather and bone