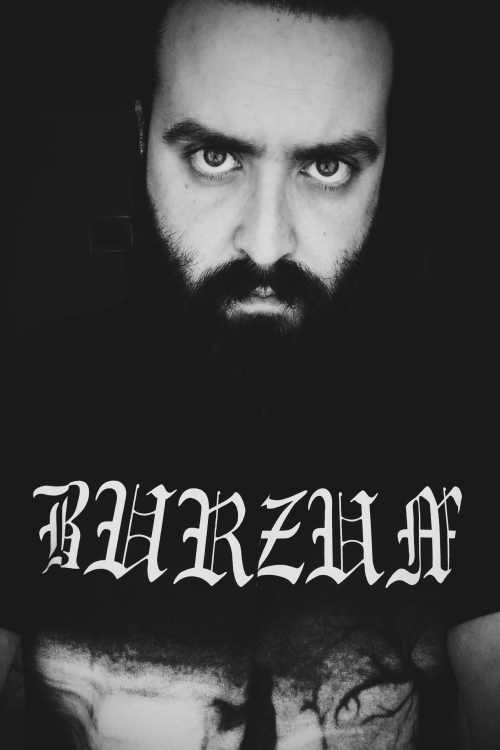 Lisbon, Portugal-based software engineer Jerome Faria spends much of his disposable income on buying vinyl. His musical tastes run wild and deep, including everything from black metal to industrial to hip-hop. He might have been collecting for that long yet, but the guy is not messing around, as you'll see below.
Welcome Jerome to the Record Collector club!
How long have you been collecting records?
My vinyl collection began in early 2015 when a friend of mine who had recently started his own label asked me if I was interested in a copy of Swans's Filth. Even though I had been collecting CDs since the mid-'90s, I never really became interested in vinyl because it wasn't easy to find the music I was listening on vinyl during the '00s, unless you had specialized indie shops close to you—which unfortunately was not the case for me until recently.
An interesting fact is that I already owned over 40 records when I finally purchased my first turntable. Even though I could not listen to them. Since then, I have recently reached a collection of 300 records since I started almost three years ago.
Where/how do you usually find your records these days?
When it's possible, I prefer to purchase directly from the band or the label. That could be either at a show or merchandise stand at a venue/festival. In other cases, I will generally purchase online from selected stores or in some cases from Discogs, if I am after a specific record that I can't find anywhere else.
What is the most you paid for a single record, where/how did you obtain it, and what was it?
The most expensive record currently in my collection is an original pressing of Hellhammer's Apocalyptic Raids that cost me a hundred euros. I received a message from a friend of mine who own's a record store in Oporto asking if I was interested. It's quite an obscure release but has a strong significance in the origin of black metal as a genre so I thought it would be a good opportunity to own a little piece of history. It is also the only record that I own that plays at 33rpm on one side and 45rpm on the other.
Of everything in your current collection, what is your most prized record and why?
Until recently, my favourite and most played album was Lateralus by Tool. It's one of my favourite bands of all time and one of their finest albums, not to mention one that I have listened so many times since the day it was released.
A new contestant is The Fragile by Nine Inch Nails, which was finally reissued recently. It is probably one of the first records I started to purchase when I became more interested and vinyl. Unfortunately, there was only one pressing of that album from 1999 and the prices on Discogs for a mint copy were just insane. Since it is such an important and personal album to me, it is almost a completely new experience to finally listen to it on finally and it could become the one that probably steals the spot as the most prized.
Is there anything that frustrates you about the current record collecting scene?
In my opinion, the worse that can happen—especially if you purchase most of your records online like I do—is to get damaged copies due to mishandled shipment. I recently spent months researching a good sounding pressing of Wu-Tang's first album, Enter the Wu-Tang (36 Chambers), which I eventually found in mint condition for a reasonable price, after getting some valuable feedback from the great Instagram vinyl community.
Unfortunately, due to poor handling during shipment, the record was completely ruined when I received: the was a hole through the box that ruined the cover and broke the record in three pieces. No matter how much you try and package a record safely and label the box as "fragile," sometimes it's just poorly handled and I believe that the worst feeling that a collector can have is to see a record completely destroyed.
Another thing that can be frustrating is the lack of quality on overpriced releases. Sometimes it seems like the high demand for vinyl affects the quality of the outcome and you're faced with expensive records that are produced and packaged poorly.
Which records are still on your want list that you've had a tough time tracking down through the years?
Ænima by Tool is at the top of my most wanted list. It has been for a while and will probably continue to be as long as it remains so expensive.
Since I started collecting, I have been lucky to get affordable reissues like Houdini by the Melvins, which was also one of the first essential records I wanted to get. I try to focus on the albums that are meaningful to me and that I keep going back to, even after years of listening to them. But I also pick up a lot of new records from bands I have heard about but haven't really listened to. I like to keep a good balance of personal favourites and exciting new sounds.
***
Follow Jerome on Instagram and Twitter.
Tagged: record collector