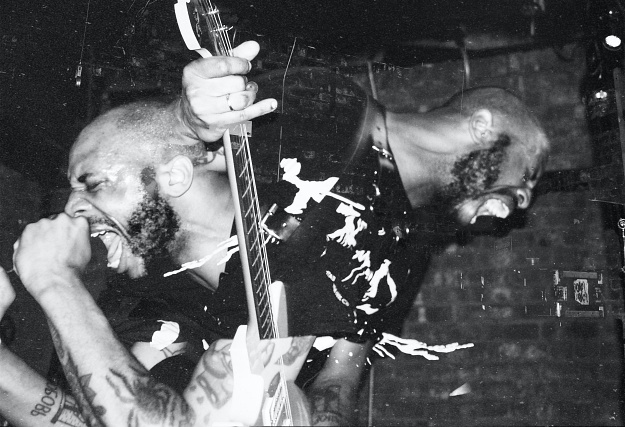 I previously profiled EU1OGY on No Echo just over a year ago. Melding harsh synths, distorted guitars, and hard-as-nails trap beats, the genre-destroying Baltimore musician is part of the Cell Laboratories family, who just dropped his superb DAGGERS album digitally (the vinyl is up for pre-order).
For me, this is amazing news because I grew up with label co-founders Prince Terrence (Santigold, Major Lazer, Heartsrevolution, Christiansen) and Mattie Safer (The Rapture, Poolside, Safer). I interviewed the latter for my Bassist Spotlight series in 2019.

Prince and Mattie have truly discovered an amazing talent, and it's a really great combination of human beings, so I'm super-stoked to share EU1OGY's new music video for "Hot Boy."
The clip was directed by Waxo the Fool, and the track appears on DAGGERS:
"This album sums up my life entirely," says EU1OGY. "Everything I shared on this project is real, none of the lyrics are fabricated. I went from being down bad to now having everything I've ever wanted, and I've worked hard for it—no handouts.
"Making this album was a long process but I didn't have any expectations besides wanting to put something out that was different, yet familiar, all while staying true to myself and the overall vision.

"I wanted to show the world how I've been inspired by all the music and art I've crossed throughout my life, and how it's influenced me, but with my own twist."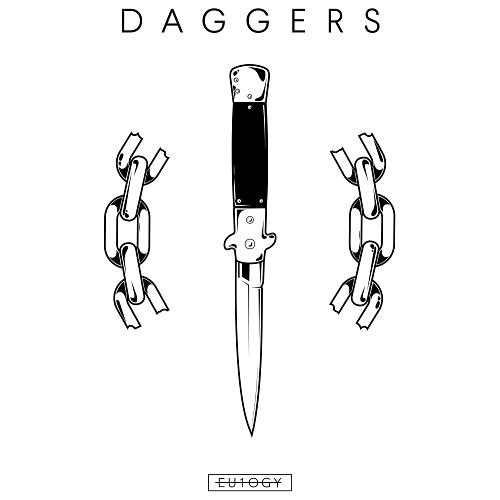 In addition to his solo work, EU1OGY champions his local underground music scene, putting together Future Fest, which he sees as a way to "unify and showcase people who love music in Baltimore." Fuck yes.
DAGGERS is available now digitally via Cell Laboratories, and you can pre-order the vinyl at this link.
EU1OGY on social media: Facebook | Instagram | Twitter
***
Help Support What No Echo Does via Patreon:
***
Tagged: eu1ogy