Jerry Colvin is a Southern California native who is currently based out of the East Coast. He's a huge hardcore fan who recently launched Patient Zero Records, a label that also carries a deep distro store, both run out of his Massachusetts home. Today, he's the latest person to join our Record Collector club.
How long have you been collecting records?
When I was around 8-years-old, my mother gave me her old stereo system and I moved up from the "boombox" stage to the turntable stage. I took my allowance and went to a store called Federated that was part of the Old Town Mall in Torrance, CA. They are long gone, along with that mall, I am sure. Anyhow, I walked up and down the record aisles and came across this picture that scared the hell out of me. It was Diary of a Madman, and of course the artist was Ozzy Osbourne. I took it home and spun my first vinyl. I stayed up night after night listening to it (with headphones on) trying to decipher the hidden Satanic messages I heard about so often on TV. I would say this was almost forty years ago.
Where/how do you usually find your records these days?
I do bargain shop on eBay and use Discogs as well. But the real way I acquire cool titles is by running an online record store. It allows me the ability to buy enough of each copy to essentially get mine for free and make a few bucks. I deal with pretty much every label directly and have grown my collection exponentially over the last year or so doing this. [Laughs] With a wife, 5 kids, and another on the way I do not have a ton of extra cash to just blow on vinyl, this way I can do so by simply saying, "It's for the store honey."

What is the most you paid for a single record, where/how did you obtain it, and what was it?
The most I think I paid was $300 dollars on eBay for the original Agnostic Front Victim In Pain LP on Rat Cage Records. It's the gatefold with the World War II execution scene on the cover. I had it years ago and sold it during tough financial times, for nowhere near what it cost me to obtain another. But there are some I am working on getting now that will exceed that for sure. I sold off some cool stuff, and plan on getting it all back.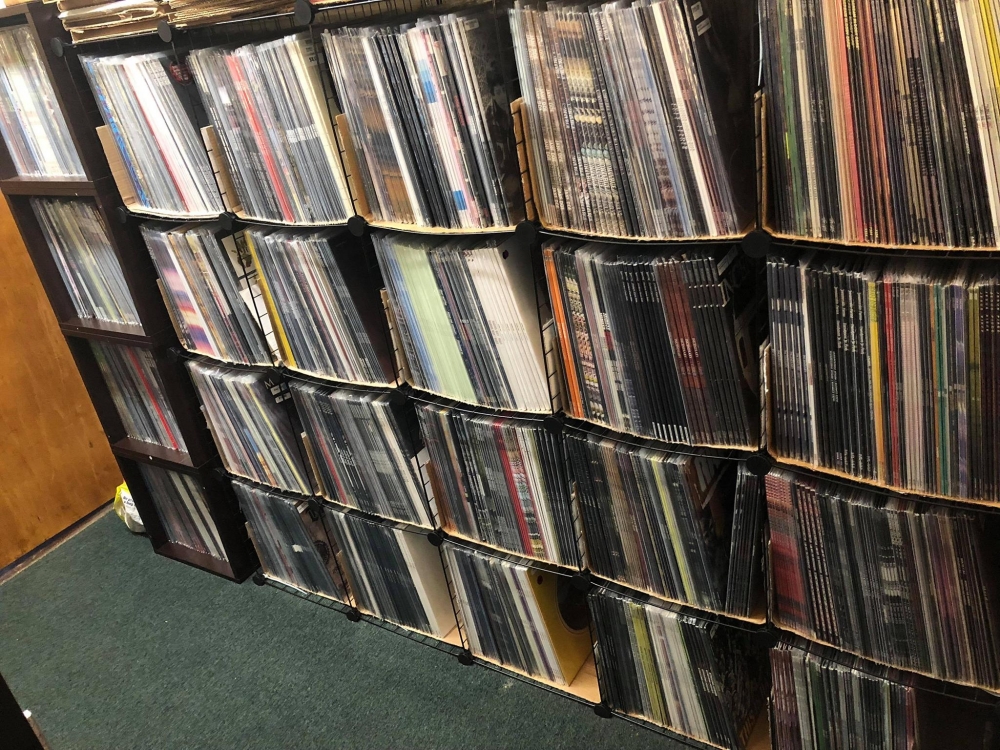 If you had to pick one record label you feel had/has the best track record of quality releases, who would that be and what are some key titles you love?
I am totally going to cheat here on this question because it is impossible to pick just one.
I think Deathwish Inc. is absolutely killing it right now with releases like Birds In Row We've Already Lost the World, and Burnt Sugar by Gouge Away. And the vinyl quality? Forget about it, they are the top of line in color schemes, marketing, and packaging. Who else drops surprise Converge 7"s that sell out within hours. As far as who's smokin' hot, Triple-B Records out of Boston is on fire. Ecostrike, Candy, Criminal Instinct, Freedom, and Bracewar are all bands that have put out incredible releases and come highly touted behind this label's entity.
The sleeper label to keep an eye on is Edgewood Records, these guys are on the mark with the Regulate, Blind Justice, and Trail of Lies LPs all dropping this year on some real nice colorways.
Finally I believe Closed Casket Activities released the hardcore album of the year with Thousand Mile Stare by Incendiary.
Of everything in your current collection, what is your most prized record and why?
The one release I have owned repeatedly over the years, on every format imaginable is the first Suicidal Tendencies LP. I bought my first copy when I was 14 by chance because I liked the album cover. Although I live in Massachusetts now, I grew up in the Gardena/Torrance area of California and skateboarded. When I saw them hanging upside down looking half skate/half gang banger, I had to have it. It started a love affair with that band that still resonates today. On a side note, when my late mother first heard me listening to "I Saw Your Mommy…" she thought I had gone over the deep end, and it almost got me "Institutionalized." [Laughs] For real.
Is there anything that frustrates you about the current record collecting scene?
My biggest pet peeve is more by the labels mailing you your records. They go out and spend a fortune on marketing, packaging, colorways, along with the effort of putting out an awesome record only to botch it at the shipping level. Sometimes the care for the vinyl you worked so hard to obtain is lackluster, to say the least. They arrive with dinged corners, or even worse, creases. Not to mention not labeling colors if you ordered more than one colorway. If I was still 17 and worked part time, I would be pissed spending over $20 with shipping only to get a beat-up record in my mailbox. Hell, I am 45 and it drives me equally insane.
Which records are still on your want list that you've had a tough time tracking down through the years?
I am slowly regaining all the stuff I sold off at one time and the two I am having the most trouble attaining again are the New York City Hardcore 1987 - Together 7" on orange vinyl, and a really nice copy of the Straight Ahead 12". To this day, I still cannot believe there has not been an official Straight Ahead repress with the "End the Warzone" tracks thrown on the B-side. Someone needs to make that happen.
I want to throw in a shameless plug here, I started a label called Patient Zero Records. My first release is due out at the end of this month. It's a 7" hardcore compilation called Spreading the Infection. It has Silence Equals Death (NJ), The Broken (NY), Panzram (NY), and One Less Scumbag (NH). Check it out at PatientZeroRecords.net. I am also always looking to work with bands so get in touch.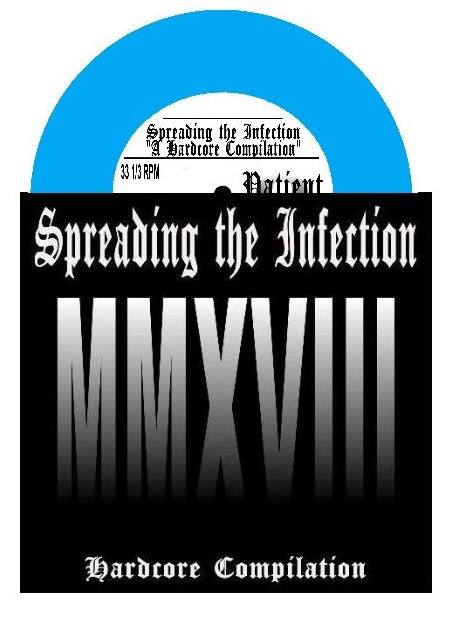 ***
Follow Jerry on Patient Zero Records' Instagram page.
Tagged: record collector