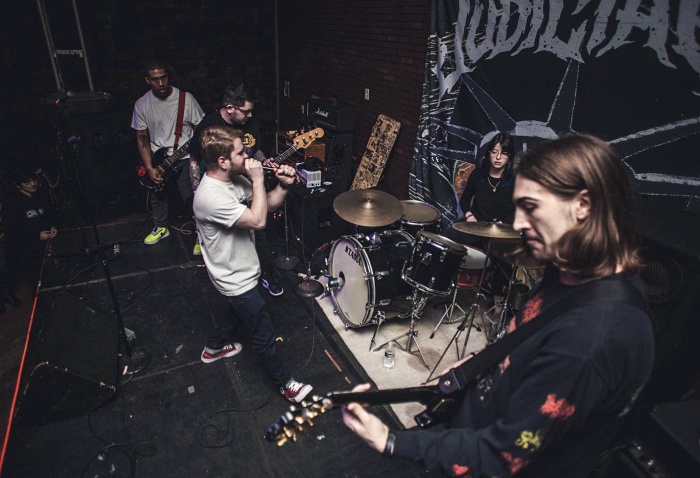 Formed in 2015, New Methods is a San Antonio, TX-based hardcore band with an explosive style that some No Echo readers might know from their eponymous EP from that same year. Since then, they've played tons of shows in their region and have been working on new material the entire way. The guys in New Methods say that their current musical direction was influenced by such scene greats as Strife and Carry On, so it's about time they returned with a new record.
That takes us to Where We Go to Burn, New Methods' debut LP. "Where We Go to Burn is all about that place you go to hang your head and beat yourself up," vocalist Sean Vincent Cloutier tells me. "I spent most of 2017 and early 2018 in that place and that was most of the inspiration for the record. Every song on WWGTB shows that as a band, we aren't afraid to try new things and by the time you listen to the last song, 'K9,' you'll see how far we have come since our self-titled EP from 2015."
So, let the album rip below and hear what Sean is talking about for yourself:
Where We Go to Burn will be released on Feb. 15 via Sunday Drive Records and can be pre-ordered here. The vinyl includes New Methods' aforementioned 2015 eponymous EP on the B-side, and the limited orange w/ black smoke vinyl /100 is still available. The first 50 pre-orders will also receive an exclusive 11x17" poster.
New Methods social media pages: Facebook | Instagram | Twitter
Tagged: new methods