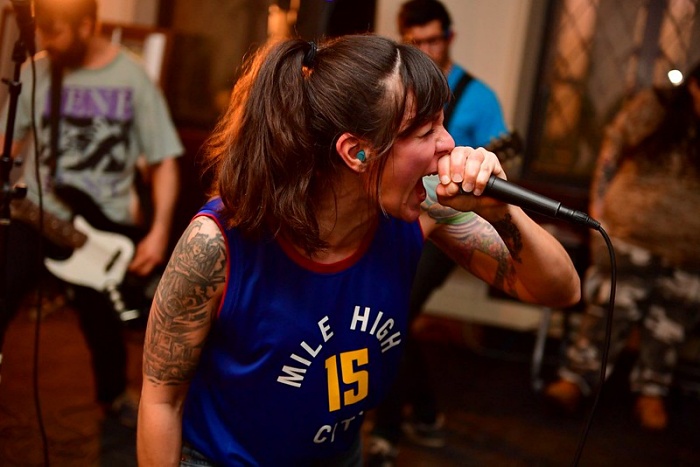 March 31st will mark the release day for the third installment in the Underdogs compilation series. Titled Underdogs 3: Rise of the Alphadogs, the cassette/digital collection brings together 24 hardcore bands in honor of a great cause.
The compilation will feature a mixture of new, unreleased, and cover songs by such groups as FAIM, End It, Decline, Gel, and Pummel, among others. This year, all proceeds from digital and cassette sales will be donated to RAICES, an organization that defends the rights of immigrants and refugees.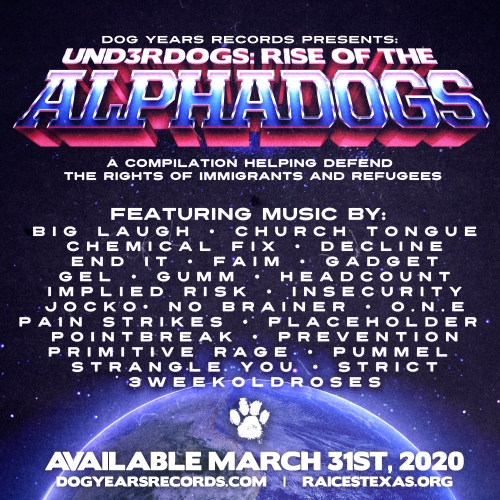 Dog Years Records will be releasing Underdogs 3, and the label's Chris Mollet shared a great quote from a fellow member of the hardcore community:
"Andy from Praise once said before a set, 'take what you learn from hardcore and apply it to the outside world.' We thought that was awesome and feel like we can give back by using hardcore as a tool to fight injustices as cliché as that sounds."
Underdogs 3: Rise of the Alphadogs will be out on March 31 via Dog Years Records.
Full band lineup for the compilation:
Big Laugh (Milwaukee)
Church Tongue (Indianapolis)
Chemical Fix (Philadelphia)
Decline (Chicago)
End It (Baltimore)
FAIM (Denver)
Gadget (Minneapolis)
Gel (New Jersey)
Gumm (Chattanooga)
Headcount (San Diego)
Implied Risk (Denver)
Insecurity (France)
Jocko (Omaha)
No Brainer (Perth)
O.N.E. (Springfield, MO)
Pain Strikes (Berks County, PA)
Placeholder (St. Louis)
Pointbreak (Phoenix)
Prevention (Springfield, IL)
Primitive Rage (Springfield, MO)
Pummel (Boston)
Strangle You (Tulsa/Atlanta/Long Island)
Strict (Evansville)
3weekoldroses (Philadelphia)
Tagged: faim