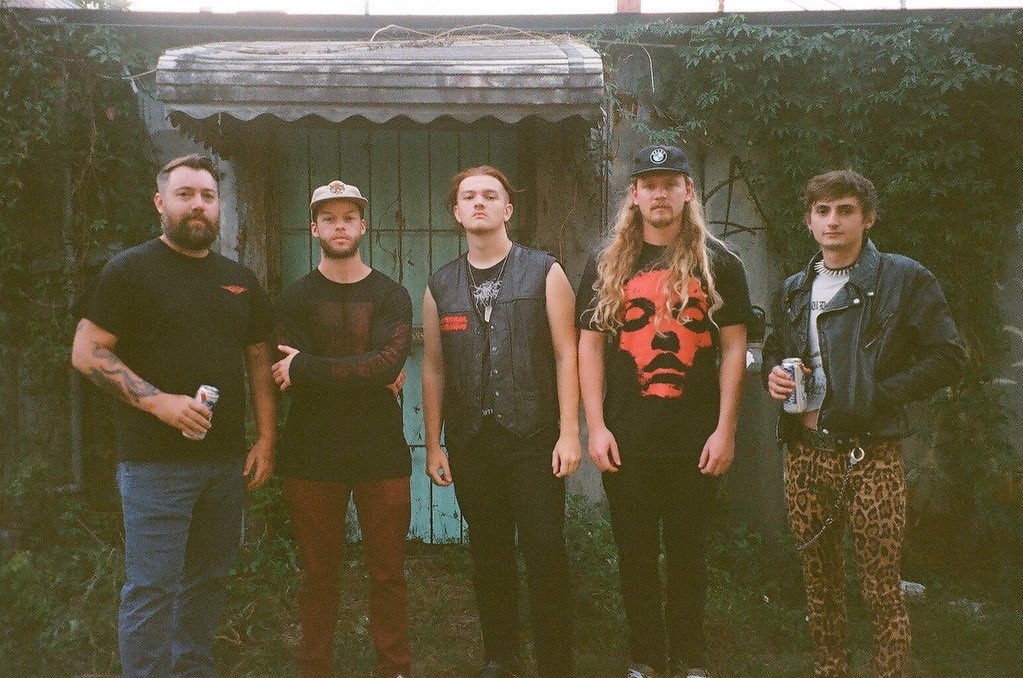 Florida gets no respect. The punchline of everyone's joke. There's something though in that tannin-dyed Florida water… there has to be. That Florida tea. I feel this to be true because band after band of Florida-mans really do lay down the riffs. This is no different for the babes of Jacksonville's Swamp.
Swamp is Colin Meadows (guitar), Tyler Coverstone (guitar), Vaughn Weissert (drums), Tyler Glisson (bass), and Aiden Redding (vocals). The gang hails from North Florida's Jacksonville, the state's most populous city.
Though they tell me a singular genre is difficult to claim, the band says they like it that way and can loosely be defined as "blackened death-sludge" with sounds as varied as shoegaze and progressive metal slipping in over the course of their 2021 5-song EP, Resolve to Repel.
Of the sound, I'm told, "We didn't go into this band wanting a specific sound we had to stick to," no doubt making listening more interesting:
Swamp first formed in 2019 with Coverstone, Meadows, and Weissert "writing and jamming" together. The trio met in the honors dorms of the University of North Florida, if I may humbly brag in their wake. When they eventually found themselves with a handful of songs, bereft of vocals and bass, they sought out members to fill those roles.
Then, with a full lineup, the crew went on to have their first show in early 2020 at Jacksonville's Rain Dogs, a popular venue for shows of the like.
Since then the gang has played with other regional-royals including South Carolina cuties Neverfall and Miami darlings No Coffin.
Last December, the band released the aformentioned Resolve to Repel EP through kingship record label, Atlanta-based Terminus Hate City. This, I'm told, was the first in-studio experience for some of the members, a shocking revelation considering the result.
Though it was their second EP, it's the first one they're really proud of. It reminds me in listening of, and dare I say, Vatican with ferocious vocals and a mathy, metallic sound.
Of their previous release, I'm told: "Our first EP, Swamp EP, was recorded in the house that Tyler C and Collin lived in back in 2019-2020 and it sounds like it was recorded in a bedroom because it was." We all start somewhere.
You can hear the continuing progress via Swamp's latest release, a 2-track monster called Swale in Extremis:
Glad to see the crew stuck with it and have a few upcoming shows including Tampa on March 25th and Miami on March 26th. Make it out of you can, and bang your fucking head:
***
Help Support What No Echo Does via Patreon:
***
Tagged: swamp