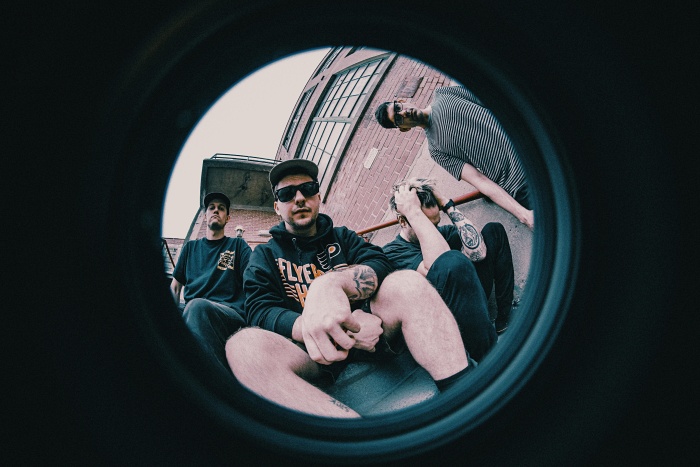 Philly hardcore unit Fixation has been covered a few times on No Echo in the past, including a spot on my 12 Newer Hardcore Bands to Check Out in 2019 list back in January. With a sound that leans in on the faster tempos of '80s hardcore, the group create the kind of songs that don't have time or patience for nuance. What I'm trying to say is that Fixation make music that sounds like the soundtrack to an alleyway fist fight.
The band is out on a summer tour and to celebrate that, they've recorded a new track called "State of Anguish" and you can listen to it below:
"I wrote the track about dealing with the aftermath of trauma," Fixation vocalist Matthew Green told me about the new track. "It's the first time I've really written head on about that part of my experience; it's been both cathartic and unnerving being that vulnerable, even in a hardcore song. The process isn't fun, but it's more common than you might think. Hopefully this strikes a chord."
"State of Anguish" lyrics:

"Now I fucking know so you tried to ruin my name like I'm not already ruined. Looking back, I was never the same but you already knew that you couldn't take what's left of my brain so you pushed and pulled until it's gone so it's gone, but I'm still here and bleeding out because of you; the frigid years of reopened wounds as the prime directive of your abuse when I'd do anything to bend over backwards again. So bury me in life's regret as if there's something that I don't get. I already knew that I didn't fit now that I'll do anything but bend over backwards again. So shut the light out; you'll never get it this is the soundtrack of a fucked up kid fighting the thought that I'll never get better so if I'm going down, then we'll be going together."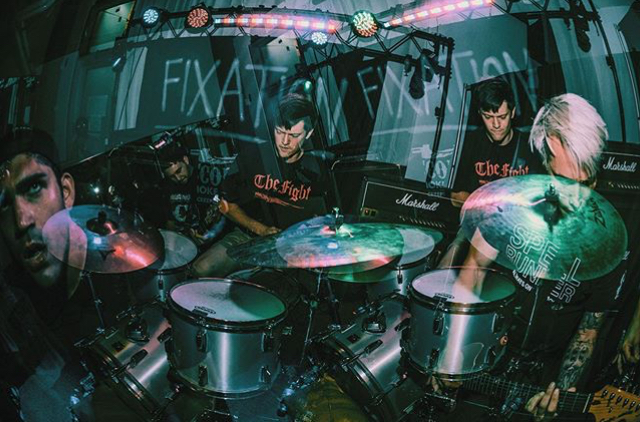 Fixation's previous releases are available via the WAR Records store. Follow the band on Instagram. All of Fixation's tour dates are listed below: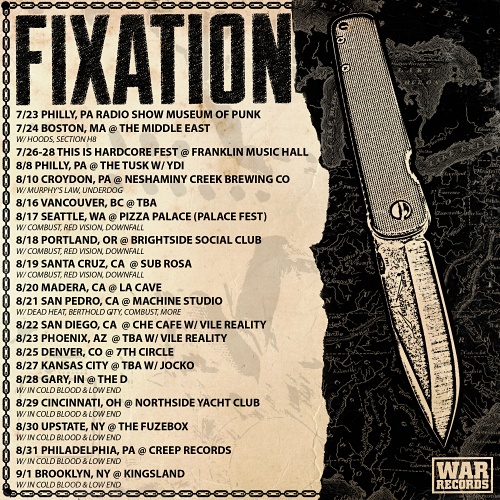 ***
If you dig No Echo, you can donate a few bucks to help with the site's operating costs:
Tagged: fixation