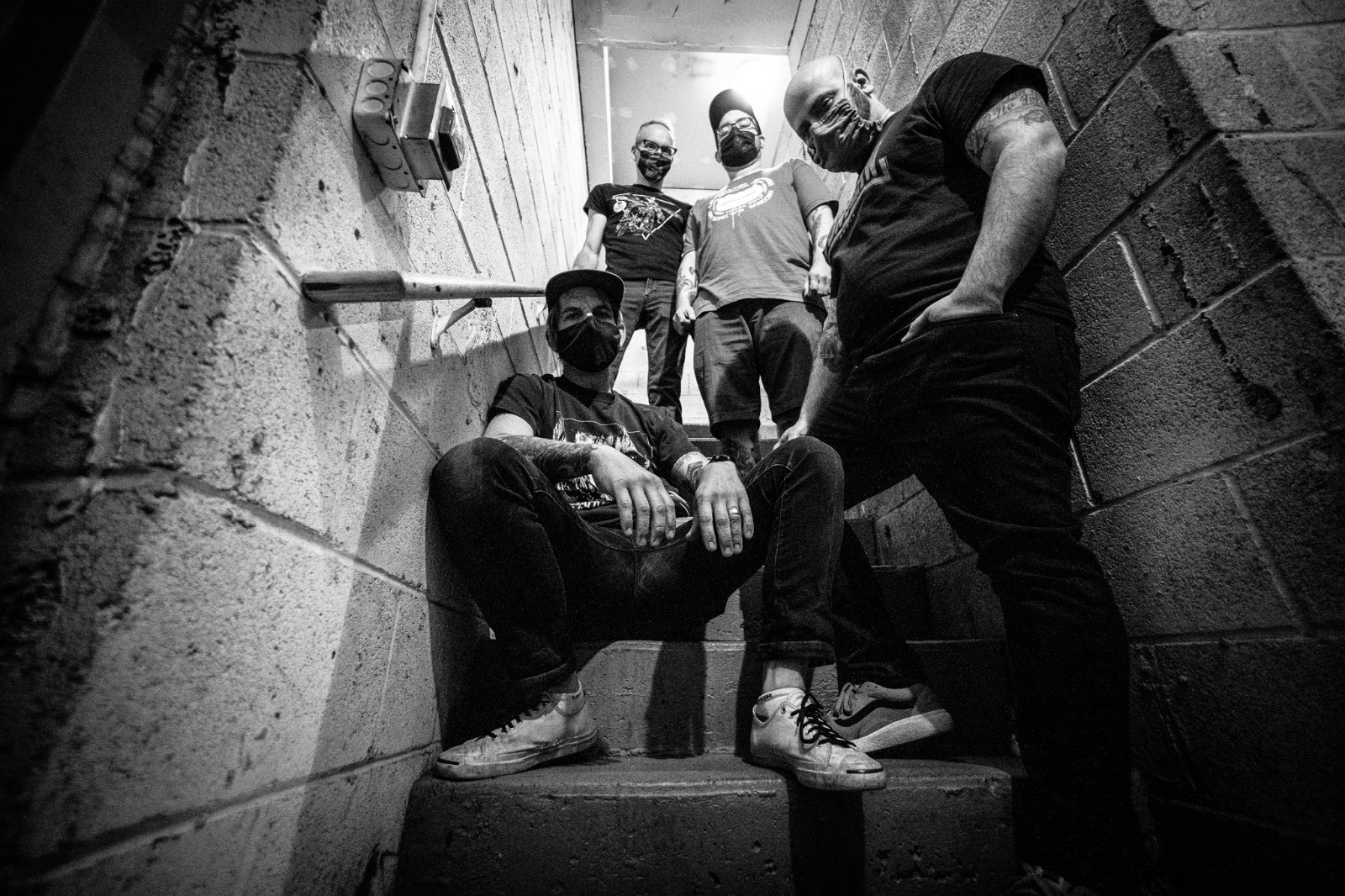 Shock Tactics is a new band blending elements of Oi! and hardcore punk featuring some veterans of our scene.
"Jeremy and Brian play in WarxGames together, but had been jamming on some more Oi!-influenced songs for a while, but had trouble getting things going," Shock Tactics Jeff Desantis told No Echo in an email exchange a few days ago. "Once things shut down in 2020, they decided to revisit it by getting Matt (who plays guitar in Shark Attack) to sing. He recorded vocals over the practice tracks, and they sounded great. Jeremy and I play in Wall Breaker, and he knows I love this kinda stuff, so he asked me to join the project.
"My first time playing the songs with them was when we went to record. We recorded 5 songs, and I offered to release the 3 finished ones as a tape to get things moving. Seeing as vinyl is so delayed these days, it could be another year if we just waited for a 7-inch to come out."
The 3-song Shock Tactics promo can be streamed below:
As far as specific influences, Jeff had this to say: "It's Oi!-inspired hardcore punk, similar to bands like The Trouble, 86 Mentality, and maybe some early Slapshot, with, of course, influence from the UK classics."
It looks like the nightmare we've been living through for the past couple of years has helped fuel what Jeff and company have been working on: "All of these songs are lyrically influenced by social and political themes. The last few years have really highlighted the worst parts of our society."
As tapped in as Jeff is with the hardcore scene, it would have been a waste not to ask him about what else he think is banging right now: "My favorite newer band is Repeat Offender, they did a great demo last year and released a killer 7-inch recently. I'm really excited to hear the new Chisel LP, their previous 7-inches were great. I loved the new Bootlicker LP, and a lot of the new releases on Neon Taste Records like Chain Whip and White Stains.
"The new Reckoning Force LP on NFTW is also killer; that's a label to keep an eye on for sure releasing nothing but great hardcore. There was an awesome compilation 2xLP released by a new label, Crossbar Records called Oi!: The Antidote which has oi bands from all over the world, totally worth your time to check out."
You can get cassettes of the Shock Tactics promo from Bleeding Edges Label, and also directly from Jeff via his from his BxE Buttons shop, should anyone want to add any enamel pins, patches, stickers, vinyl toys, etc. to their order.
***
Help Support What No Echo Does via Patreon:
***
Tagged: public opinion, shark attack, shock tactics, wall breaker, warxgames