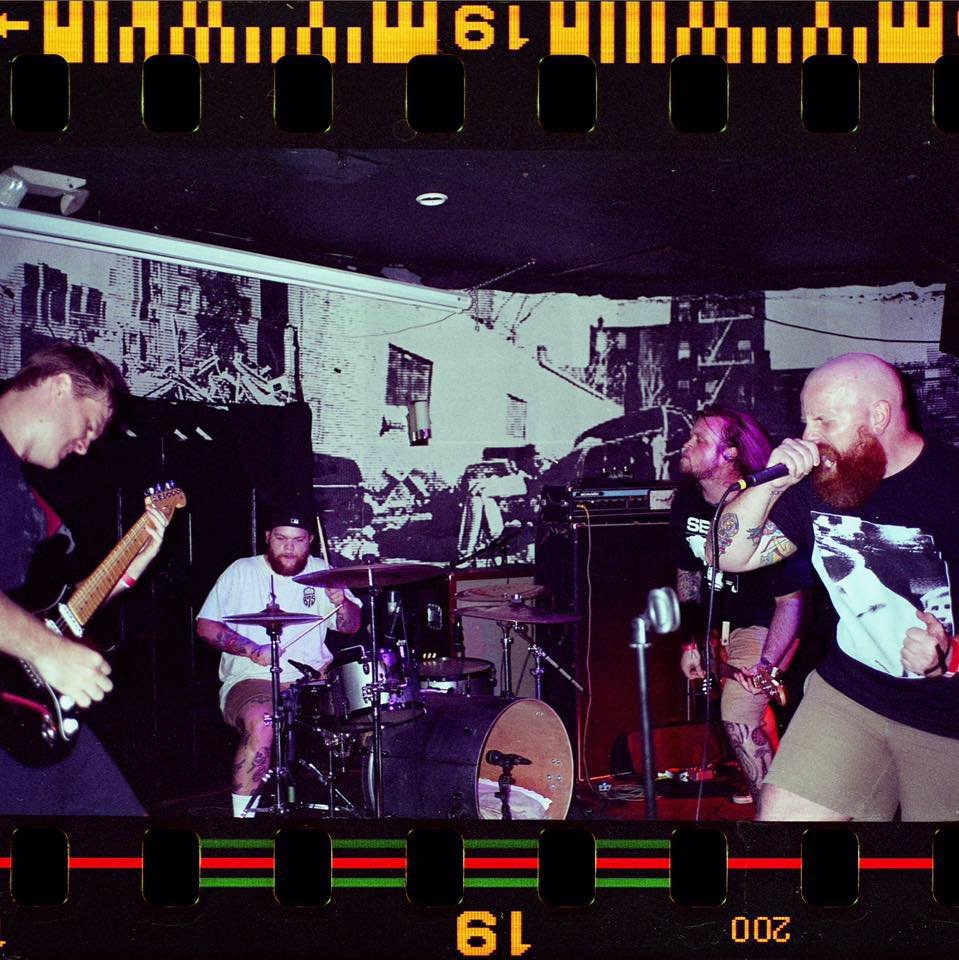 With a sound steeped in the metallic mayhem of Earth Crisis and Turmoil, Jacksonville, FL outfit No Restraint definitely has my number. To date, the vegan hardcore band has issued an EP (The Branches of Suffering) and a split with Down In It, and are currently gearing up for the release of Growth, their latest slab of '90s-tinged hardcore.
Always in pursuit of bringing you the newest in the hardcore realm, I'm excited to present "Birth," a crusher from the forthcoming No Restraint EP.
"I wrote this song about my damaged relationship with my only sibling who is only three years older than me," says No Restraint vocalist Warren Evans. "He and I were extremely close for most of our young lives, but at a certain point he turned to drugs and went down a very dark path. He did irreparable damage to my family, and drove away every valuable relationship he ever had. I saw it, I ran away from it, but at a certain point I decided I should make an effort to be there for him. Sadly, that experience proved to me that sometimes people can't be saved or even helped. Family is more than being born of someone or in connection to someone. The belief in unconditional love will often times break you. Love and care for those who would do the same for you, not just the ones you feel obligated to."
Bitter Melody Records and Bound By Modern Age are releasing the Growth EP on 7" vinyl, pressed on limited yellow with red splatter vinyl, and black vinyl. The US side of the release will be handled by Bitter Melody Records, while Bound By Modern Age handles the European territories. Pre-orders launched today in the US through Bitter Melody, and in Europe via Bound By Modern Age, for the vinyl and a collection CD of all three EPs.
Tagged: no restraint