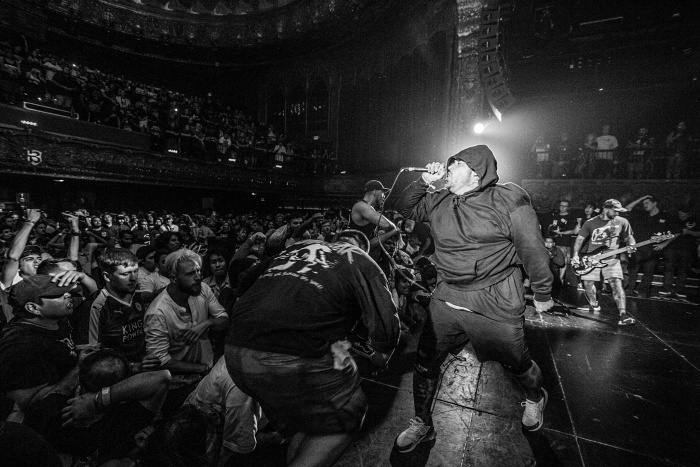 On May 18, any hardcore fans within driving distance from Tulsa, OK should be hanging at the Vanguard on Main Street. The venue will be hosting PromCore 2019, a festival benefitting Oklahomans for Equality which will feature BraceWar, Bent Life, I Am, Piece of Mind, and a ton of other great hardcore bands. This will be the second installment of the fest and many of the attendants will be dressed in proper prom attire, and yes, the venue will decorated accordingly.
As an added bonus, the weekend will also include a killer pre-show on May 17 at Chimera that will include such groups as Racetraitor, One Step Closer, and Lowered A.D. If you buy a ticket for the Saturday show, you can get into the Friday show for just $5. That's a bargain, my friends.
So, what's Oklahomans for Equality? Well, the organization "seeks equal rights for Lesbian, Gay, Bisexual, and Transgender (LGBT) individuals and families through advocacy, education, programs, alliances, and the operation of the Dennis R. Neill Equality Center." Fuck yes.
Tickets for PromCore 2019nare available now at this link.
If you're shopping for vinyl, CD, and cassette hardcore titles, head to No Echo's partner store, Reverb LP, to see what they have available. Every purchase you make helps No Echo with site costs.
Tagged: bent life, bracewar, i am, racetraitor