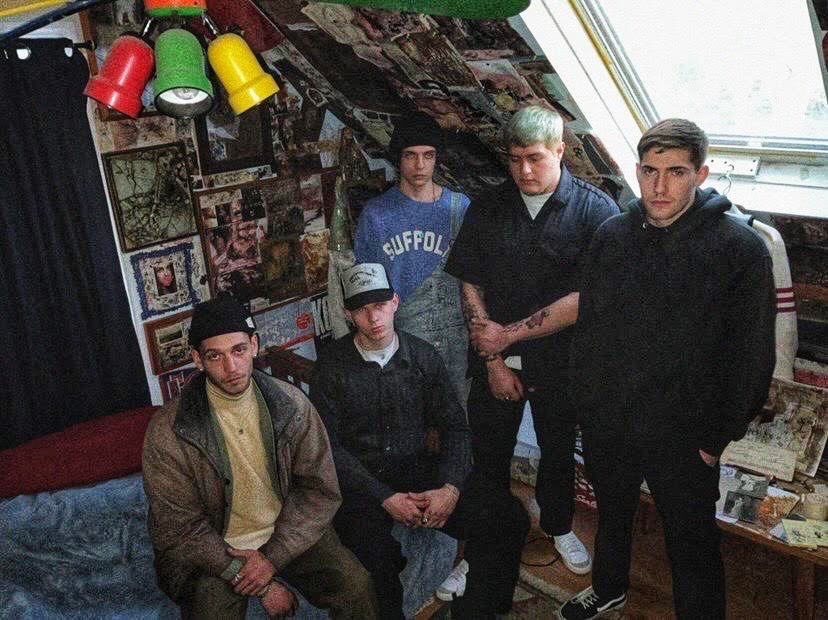 The Empire State metallic hardcore band Silenus is of two worlds. Much like their myth-based moniker suggests, the band's collective heart is rooted in the ever striving realm of humankind as much as it is the cutthroat world of the beast. Their incendiary take on metallic hardcore is, at first blush, every bit as knuckle dragging and ferocious as the genre's fiercest.
Upon further inspection is where the listener unearths the jewels, however. For anyone unfamiliar with band's verbose and hyper literate lyric approach, imagine if the poet William Blake was born a couple hundred years after the Romantic Age and had instead been raised on a steady diet of Holy Terror hardcore. Their full scope aesthetic concern is both eloquent and harrowing.
Arriving fully formed on their 2018 debut long player, Life Out of Balance, didn't prevent them from a titanic level up on last year's EP, The Garden Is Burning.
Dropped via Northeazt titans DAZE, the 4-track collection Long Island savagery as precise as it is malicious. Discontent with a simple rollout and subsequent tour with the world-beaters in Foreign Hands, the industrious band has returned with an ambitious and stunning video accompaniment to the aforementioned extended player.
The loosely narrative video is unholy mix of Wicker Man Druidism, body horror, unsettling uncanny valley-isms, and live band performance. Like all things worth watching, there's blood and fire, albeit placed with purpose and poise. It's also enthralling to experience an extended look into the world of the best cover art of recent memory.
No Echo is incredibly stoked to have the exclusive premiere of Silenus' "The Garden Is Burning Visual Experience":
Silenus wisely warns viewers with the following message:
"The film contains fast flashing lights and disturbing imagery that may induce seizures, even to those with no history of photosensitivity or epilepsy. Viewer discretion is advised."
The Garden Is Burning is available on CD via DAZE, and digitally on Bandcamp.
Silenus on social media: Facebook | Twitter| Instagram
***
Help Support What No Echo Does via Patreon:
***
Tagged: silenus