Based out of the Garden State, Shackled formed back in the spring of 2018 with the intent of writing hard, but not heavy hardcore songs, something the band's members felt was lacking in their local scene at the time. As vocalist Dylan tells No Echo, "most things were on either side of the spectrum (heavy or fast) and nothing too in the middle."
With a handful of releases under their belt, including the impressive One Way Out EP in 2019, Shackled focused on working on their forthcoming debut LP during the lockdown.
"We're incredibly lucky and thankful to have been given a lot of cool opportunities over the years, and feel that we're entering into a new and incredibly important chapter with this new record," says Dylan. "From Within Records, the best label going right now, is helping us with releasing it, and we all feel we've finally written music that is exactly what we've been trying to play since the inception of the band."
Shackled's debut full-length is titled Doubt Surrounds All and will be released later this month, but No Echo got its hands on a track called "Nothing Ever Came" for you to check out in advance.
As you'll hear, the song is pure hardcore perfection. I know, big statement. But, hey, it's my website:
"The song is mostly about my life from the end of summer last year into the winter of this year," Dylan reveals. "It mostly dealt with, as corny as it is, heartbreak I was feeling and the need, even though you don't want to, to get up and keep going even when it feels like shit is crashing down around you.
"The way I felt helpless for a that several month long period was absolutely amplified by different things that were also going on around me at the same time, and with obviously no avenues to be able to express myself or vent, I wrote a lot during that time and this is one of the songs that came out of it.

It's definitely not a happy song, but I think the end of this song is something that is important to me and maybe others, because no matter what happens to me or people around me, and even if I don't want to, I always have to pick myself up, shake off the bullshit, and keep pushing on because life does not wait for you."
Dylan continues: "[Shackled guitarist] Jake helped me out on this song and did a quick verse that he wrote lyrics to, which fit into the theme of this record being introspective and questioning a lot of things, and when he showed me the lyrics I thought they perfectly encapsulated what I was feeling writing this song and fit into what the record is about overall.
"Besides that, this song was actually one of the first we wrote and have been sitting on for a while now. The riff in the mosh part is one that we've been to use for probably 5 years from another band everyone was in without me, and I'm mad excited we finally found a song to fit it into."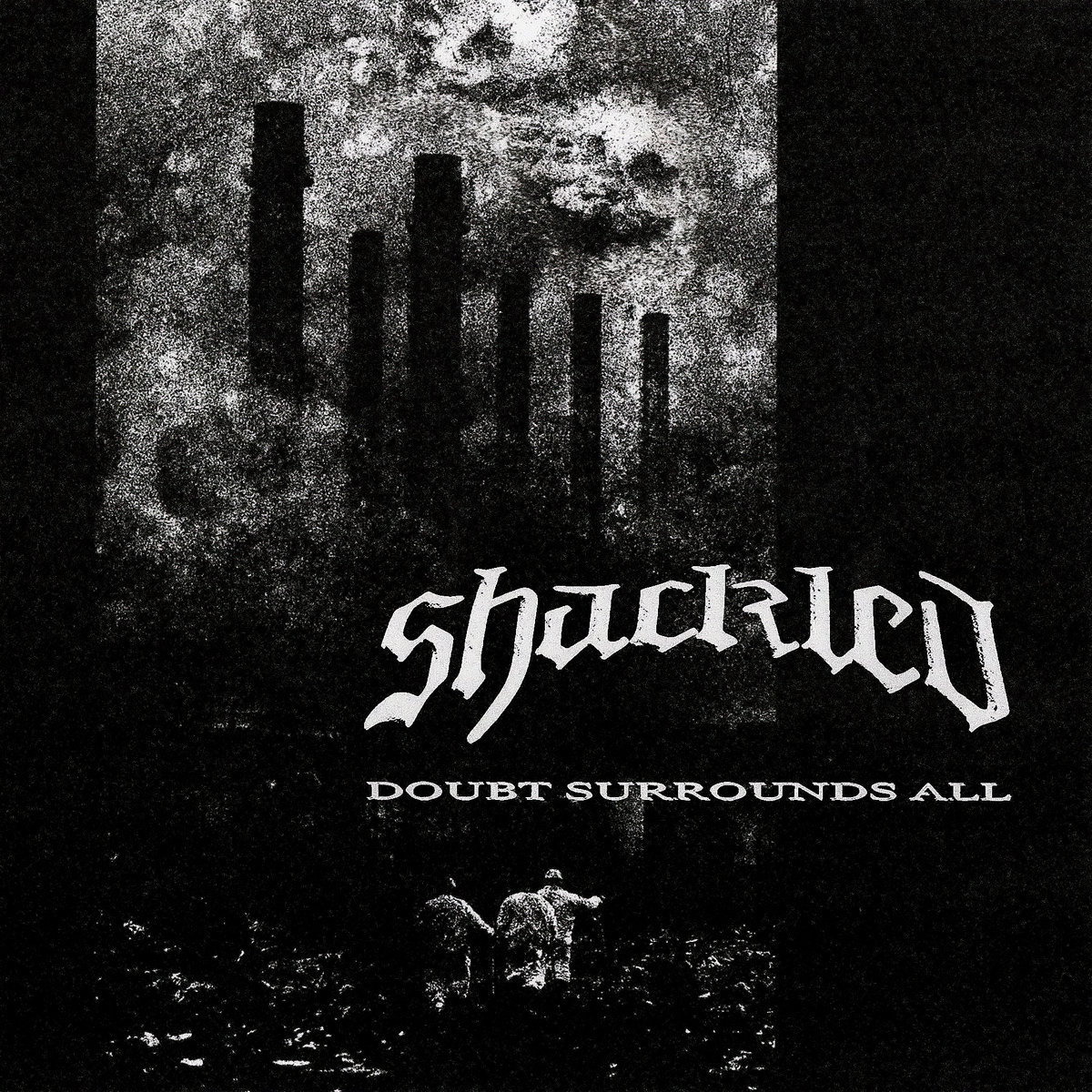 Doubt Surrounds All will be out on November 12th via From Within Records. Hit this link for the pre-order (vinyl includes a bonus track).
Check out Shackled on the following dates with Final Rite:
Shackled on social media: Facebook | Twitter | Instagram
***
Help Support What No Echo Does via Patreon:
***
Tagged: shackled