Dave Brown has been shooting hardcore and punk shows since the late '80s, and if you fancy yourself a serious hardcore collector, you should do your best to track down both of his Adult Crash photobooks. Released in 2008 and 2015, respectively, the books feature work from Dave, along with such other photographers as Ken Salerno, Al Quint, and Chris Boarts Larson. Some of the bands highlighted in Adult Crash include 108, Agnostic Front, Killing Time, and 4 Walls Falling, among others.
It's an honor to have Dave be part of the site's Photography Spotlight series.
Where were you born and raised, and were your parents into the arts?
I was born in Takoma Park, Maryland in 1971. It literally borders Washington, DC, and was (and still is) a tight-knit hippie community. My parents were biker/hippies, and my early years were spent around a variety of weirdos. My parents split up when I was two, and I was raised by my Mom. She has always been into art, and has drawn/painted some cool stuff over the years. I grew up looking at Frank Frazetta posters on the living room wall right next to cartoon posters of The Fabulous Freak Brothers, too. My Mom has always been ridiculously supportive of my interests for as far back as I can remember. Whether it was riding BMX bikes, photography, or skateboarding... she was always encouraging along the way. The one constant I always had in life was music, thanks to her and my Dad both being avid music fans.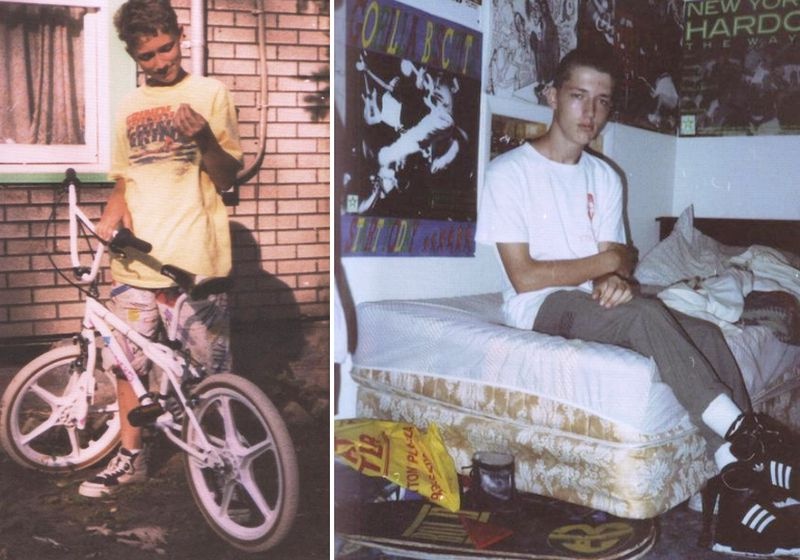 What came first, your love for music, or your love for photography?
Music definitely came first... but from an early age I also noticed the connection between the music on the record and the packaging/layout it came in. Photography was something I enjoyed, but didn't get overly interested in until after music already had my ears glued to the speakers. That early love of music fueled my interest in working at independent record stores, and starting my own record label in 1989 while in high school. My love of music also made my move from the DC area to Richmond in 1998 a lot easier, because I already had so many show-going friends down here. Richmond rules!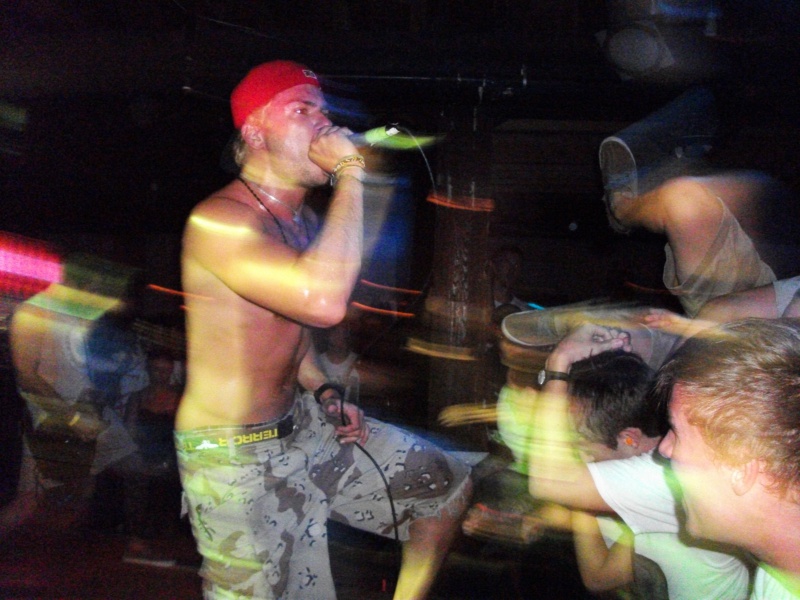 How did you discover hardcore?
In elementary school and junior high, I really liked KISS, AC/DC, Iron Maiden, etc., but lyrically, I was kinda bored with them, since the lyrics were always about goofy/fantasy topics. But in late 1985, in the 8th grade, my classmate, David Grauzlis, handed me a cassette tape to borrow. It was Wonderful by the Circle Jerks. I took it home, put it on, and something about it just grabbed me. It may not be as ferocious as their earlier Group Sex LP... but it was the first punk music that I heard come out of my bedroom speakers.
I returned the tape to him, and soon after went on a quest to buy something of my own. I went to Waxie Maxie's (a now defunct local chain music store) and walked over to the vinyl section, starting at the A's and I picked up Agnostic Front Victim In Pain. With its plain black-embossed cover, I was instantly curious because I recognized their name. But when I flipped it over, I knew that I had to buy it! That back cover photo of Roger singing with all those punks and skins fists in the air... and the song titles themselves just jumped out at me! I took it home... put it on the turntable... and my life changed for the better that day. Here was a record that had the sounds that were equal to the imagery pictured on the back cover. Though I was never a homeless street kid in the Lower East Side, I still felt more of a "connection" to the lyrics on that album than anything else I had heard before. A couple years later I sought out the OG pressing on Rat Cage that I never would have found in Waxie Maxie's.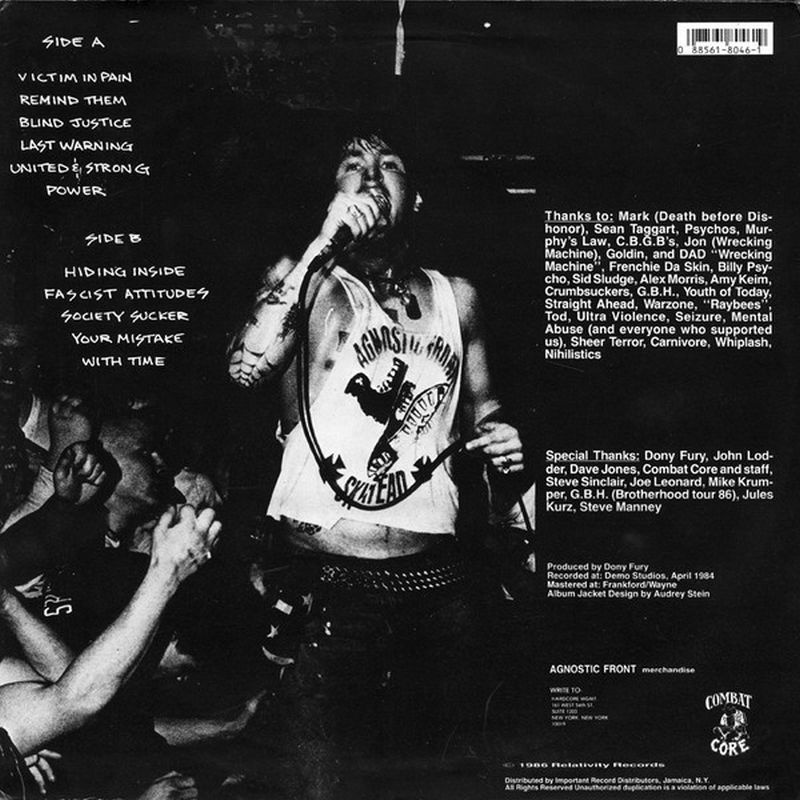 Who were some of the photographers you looked up to during your formative years? Were there any music-related photographers you followed?
Glen E. Friedman is still one of my favorites, because he photographed bands and skateboarders, too. Ken Salerno's pics in the music section of Thrasher in the late '80s really inspired me, followed by BJ Papas, Chris Boarts Larson, and others from back then. Local guys that were always taking pictures, like Mark Beemer and Tim Owen, really inspired me too. I would watch how they looked for angles, where they'd stand, and (poorly) try to emulate that when I was taking pictures at the same shows.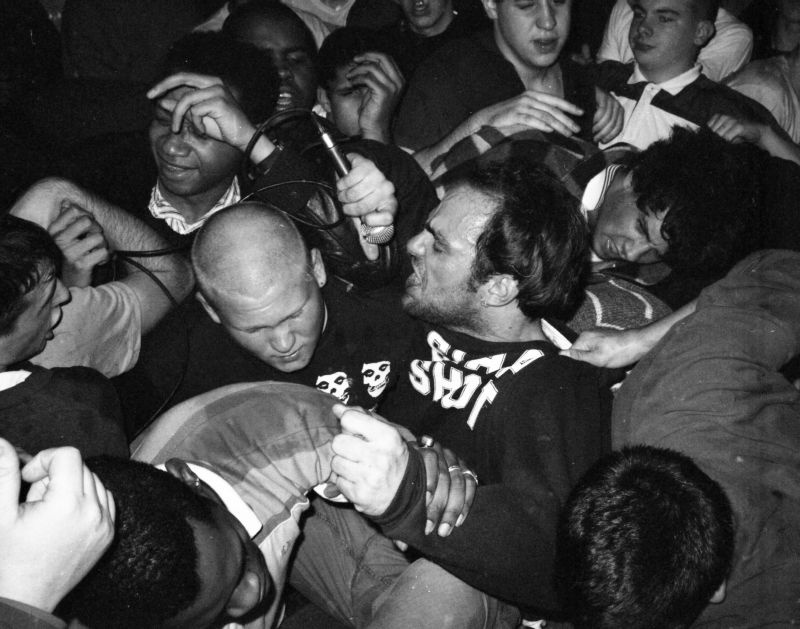 What is your camera and post set up?
I never had a real/professional set-up ever... and usually just relied on what I could afford, while still funding my skateboard and record buying habits, too. The first camera I bought was a simple Canon 35mm Sure Shot in the mid-'80s. I originally used it to photograph my friends and I skateboarding before I started going to shows in the late '80s. It took so much abuse, but helped me capture so many great shows early on.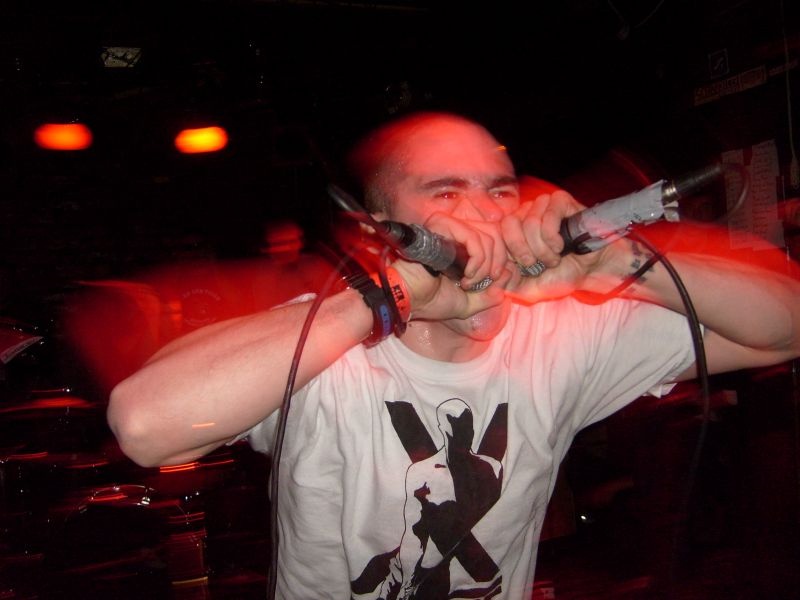 Who are some of your favorite bands to shoot?
Early on, I was so excited to be at shows that I often took pictures of the crowd, as well as of the bands themselves. I wanted to capture both aspects: the band making the music and the crowd reacting to it. As far as favorite bands to shoot, there are so many many from over the years. A couple that come to mind are Gut Instinct from Baltimore, since they played so many DC-area shows from 89-92. Turning Point were also fun to shoot back then. Seeing and photographing Agnostic Front for the first time felt like a dream come true. I had goosebumps the whole time I was watching them, while trying to remember to take pictures.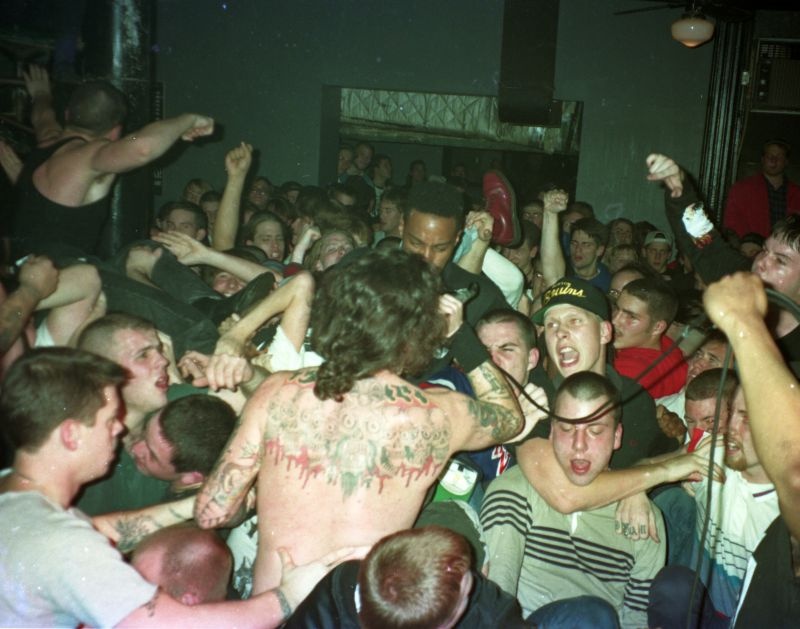 If you could go back in time, who are some bands that you would have loved to shoot?
I really wish I had started to go to shows sooner, but I didn't really have any friends willing to take me. Public transportation wasn't as vast as it is now, so the idea of going to these rough/bad neighborhoods late at night solo in DC was really too intimidating for me in my early/mid-teens. I would have loved to have taken pictures of the 80-82 Dischord era. Every time I look as the Banned In DC book by Cynthia Connelly—and seeing the intimacy that that scene had early on—I want a time machine to see it myself. Thankfully, people like Cynthia were there to capture a lot of it expertly. I wish I could also go back in time to the early '80s Boston scene, since seeing/photographing SS Decontrol in their prime is something I'd kill for.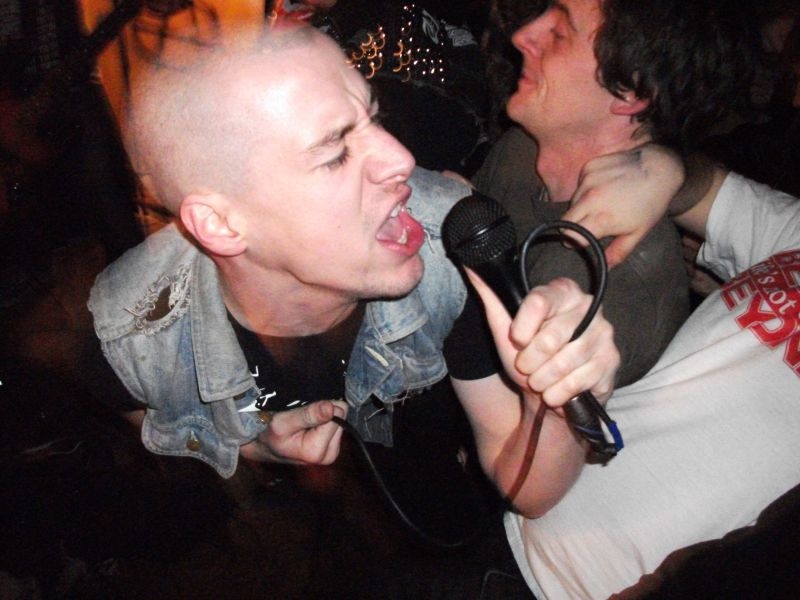 What are the toughest aspects to shooting hardcore shows?
For me, the obvious answer is that I really like to watch bands as much as I like to photograph them. Some bands I never took the time to photograph, because I was too caught up in the moment to snap any frames off. Nowadays, I don't take photos as much, mostly because there are so many others doing so already, and the stage is getting crowded. Also, having some jerk think it's acceptable to stand right in front of me on stage simply because he has a fancier camera really annoys me too. Sadly, it has happened more times than I'd like to admit. It's just disrespectful on many levels. I mean, I got the prime spot first... go find your own. I also don't like the idea of having to get a "photo pass" for a hardcore show. I mean, on the fest-level, it makes sense to keep too many stage potatos from just cluttering up the stage. But I don't bother taking my camera to regular shows at bigger venues anymore. I still like taking pictures of bands... but have settled back into enjoying hardcore as a spectator more often lately.
I do want people to keep documenting hardcore, even though it is vastly more immense than when I stumbled upon it.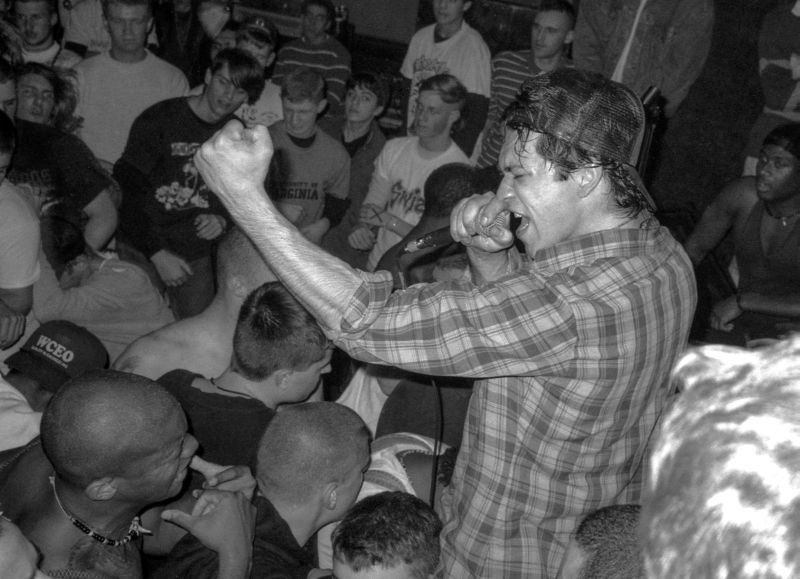 Tell me about some newer bands that we should all be on the lookout for.
Over the last few years, hardcore music itself has changed/expanded what gets labeled "hardcore." I like the more traditional/raw/pissed sound, as much now as when I first opened that copy of Victim In Pain three decades ago. A couple recent-ish bands that really grabbed my ears would be Aggression Pact and Concealed Blade. I love the Arms Race and Crown Court debut LPs, too. And though they are not new (but don't release records often), Career Suicide just put out a killer full-length earlier this year.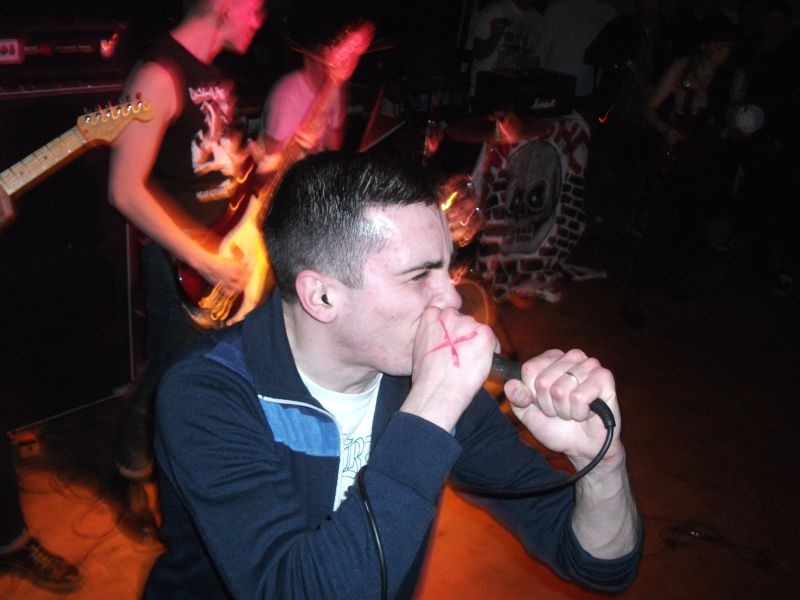 Who are some modern-day photographers that you admire?
I still really like the photo wizardry of Chris Boarts Larson and Ken Salerno, since they take so many stunning photos, even though they've been at it for many decades. As far as recent era folks, I'd say Angela Owens comes to mind the most. Super crisp black and white photography will always be what I think captures hardcore in it's purest way, and she hits a home run in that department.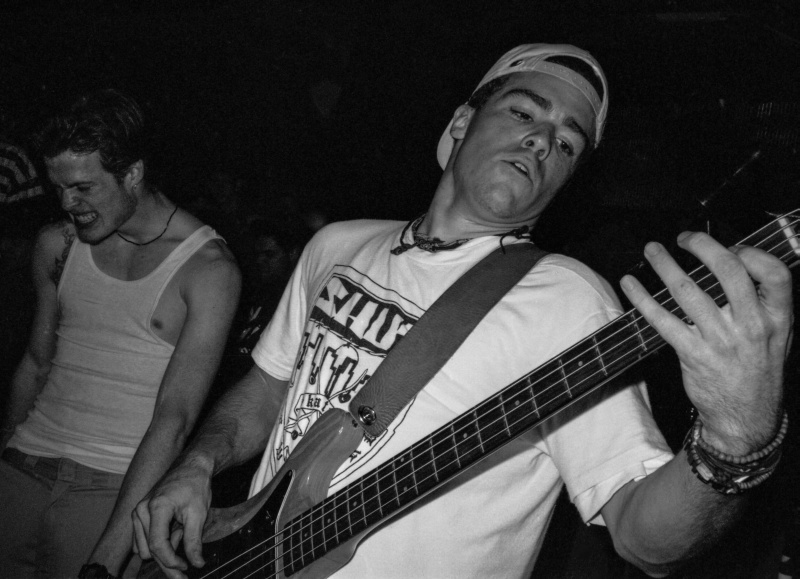 If you had to pick one of your photos that best encapsulates why you love shooting hardcore bands, which one would it by and why?
The picture that comes to mind first is one I took of Four Walls Falling that ended up on the cover of my first photo book. I took it at the Fall Brawl in 1989 at WUST Radio Hall in Washington, DC. It has the energy/excitement that I love about hardcore packed in one photo! That's Skip from Turning Point on top of the crowd, and you can also see Rob Fish from Release/108 kneeling down behind Taylor while he's singing.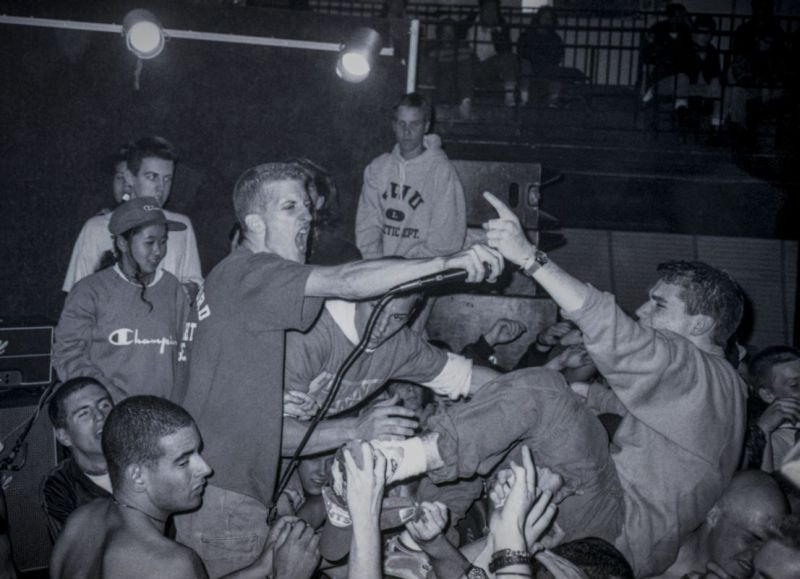 Anything else you would like to mention or promote here?
I've self-published two photo books (so far) in a series called Adult Crash. The first book was just my photos (over 400 of them), along with stories/anecdotes from band members in the photos. The second volume was only a small amount of my photos, but focused more on some of my favorite photographers. Ken Salerno, Chris Boarts Larson, and many others were generous enough to let me put some of their coolest photos into book form, and included stories/anecdotes from the bands and people that were there along the way, too. The first book is sold out, but the second one is still in print. I also started making reprints to sell of some of my favorite photos I've taken over the years. I'll keep doing that as long as they keep selling. I am also looking at doing a third photo book, but that's still in the planning stages at this point. The prints and books can be found here.
Thanks for inviting me to answer a bunch of questions about a topic that is so dear to me. For me, photography, especially in regards to hardcore bands, has always been about capturing a special moment that will never happen again in that exact way. Being lucky enough to have a camera in my hands when it happens, for as corny as that sounds.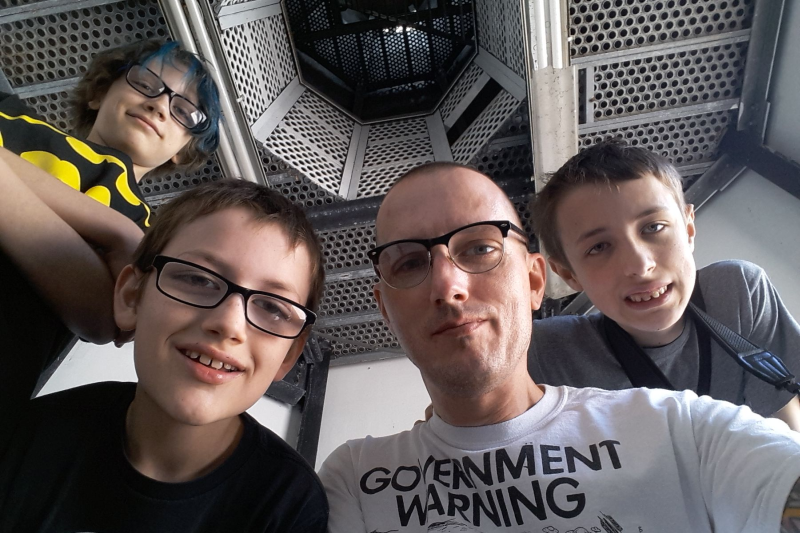 ***
Head to Dave's online store to check out his prints, and give him a follow on Instagram for more goodies.
Tagged: adult crash book, photographer spotlight