Protagonist are a punk band that formed in Boca Raton, Florida in 1999. Influenced by the mid-'90s East Coast punk explosion, artists from the Philadelphia area were a massive influence on the band and they continue to carry this flag today. But Protagonist don't hold themselves to one particular genre of the punk flavor—street punk, hardcore, and everything else in the kitchen sink are apparent.
Throughout Protagonist's career, they have played with the likes of Less Than Jake, New Found Glory, and Red City Radio. Despite a long run during which many bands eventually quit the punk life, Protagonist have stuck it out and made the whole lifestyle of being in a band look easy.
The latest addition to the Protagonist discography is a cover track, originally by Link 80. "Dimestore Hoods" is a ramped up version of the original with an homage to Earth Crisis in the middle. The track will be on a split with East Bay skacore band Omnigone.
Check out the lyric video for the new song below:
Protagonist vocalist Peter Marullo said the following about the new track:
"It's these moments; hearing a band for the first time, them becoming your band, seeing them live, and even getting to know some of them later on that is the enduring magic of punk music.
"Adam and I had talked about releasing a split 7-inch with Protagonist and Omnigone and I thought it would be cool to include a Link 80 song. There was no debate with the other Protag members; 'Dimestore Hoods"'was the song for us to do."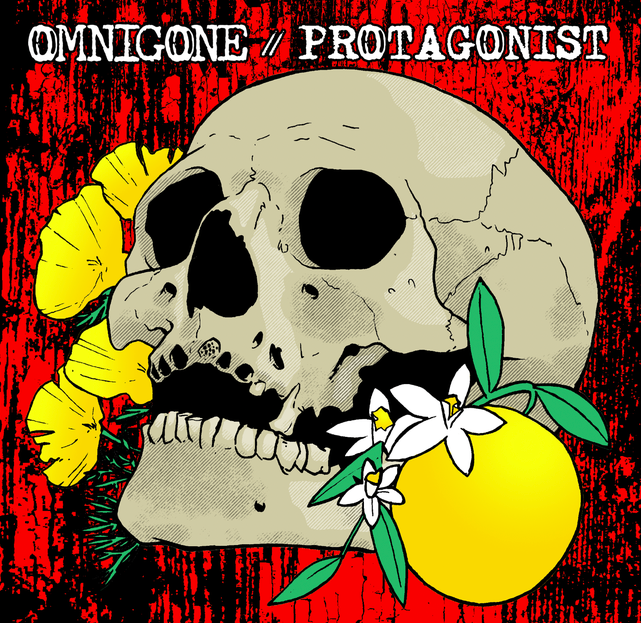 "Dimestore Hoods" is out now via Sell the Heart, Lavasocks, No Time, and Disconnect Disconnect (UK/EU) featuring different variants of the cover artwork.
Protagonist on social media: Instagram
Tagged: protagonist