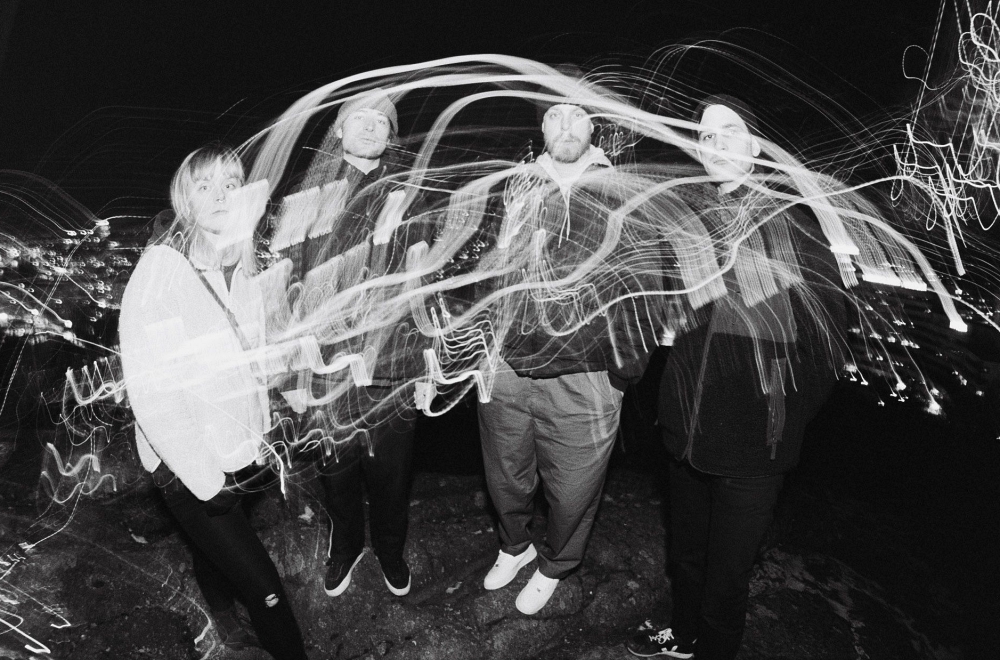 Forming in the summer of 2019, Xiao is a Swedish hardcore band based out of Stockholm. The group emerged with their first EP, Pain, last year, bringing forth a sound that can go from the hurried pacing of D-beat and power violence one moment, and slower and measured the next.
"It's a mishmash of hardcore worship over the ages," Xiao guitarist Daniel Pilsäter and bassist Carl Rosengren told me via email last week. "We're mostly inspired by early to mid-'00s bands like Mind Eraser, Coke Bust, Hatred Surge, and then some random stuff like Dismember, Minor Threat, and Converge. We like to let all of our inspirations peak through when writing songs!"
Xiao is rounded out by drummer Sam Reilly vocalist Liv Astrid. "Daniel reached out to Liv Astrid whom he'd seen do guest vocals at a hardcore show. He was really impressed with her vocals and she didn't have any band experience so she was really stoked to try something out.
"Later, Daniel reached out to Carl Rosengren, whom he'd played with whom he'd played with in No Omega (where Carl was a stand-in member for a few tours)."
Daniel and Carl explained their band's blunt lyrical output: "Xiao has always been about radical politics, whether about body, sexuality, society as a whole, or toxic masculinity. This latest song is called 'Change,' and it's about toxicity in close partnerships, and about things needing to be changed, and what the outcome of that change will be. No metaphors, straight to the point."
"Change" was recorded by Jörgen "Jugglo" Wall (Hellacopters, Thåström) at Studio Kapsylen. "He had never done music even remotely resembling ours, but we had so much fun trying stuff out together. Some of my favourite Swedish pop and rock bands from my teen years, like The Hellacopters, Kent, Weeping Willows, The Hives, have played in the studio over the years. Borrowing a Bigg Muff fuzz pedal that belonged to one of Sweden's most famous comedians Henrik Schyffert was just mind blowing."
I asked my new Xiao friends about their local scene. "Stockholm and Sweden has some pretty damn good music coming out as of late. Bulls Shitt and Outstand are two excellent Gothenburg hardcore bands.
"Stockholm has some great newer bands like Blood Sermon, Vidro and Speedway. Loads of shows happening in Sweden now, and some day people might start moving outside of the cliques to see the bands they love!"
***
Help Support What No Echo Does via Patreon:
***
Tagged: xiao